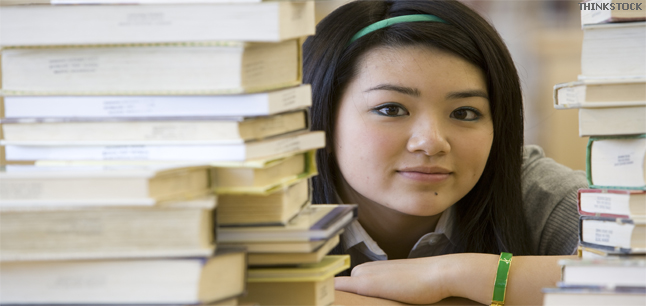 Why study English and Communication?
This course is suitable for anyone with an interest in English and communication. You will find this course suitable if you want to either progress to higher levels of study, or are working towards a qualification in English for the first time.
On completing this course, you will have developed skills in reading, writing, listening and talking, in understanding and using language. You will improve your skills in communicating your ideas, thoughts and feelings through a variety of texts.
What do I need to get in?
Entry is at the discretion of the school or college.
What will I study?
The course aims to develop English and communication skills with a focus on: reading and responding to simple texts; listening and responding to simple spoken communication; and writing and talking to communicate ideas, opinions and information.
The course has three compulsory units.
Understanding Language (6 SCQF credit points)
In this unit you will:
develop your skills in reading and understanding different types of word-based texts
demonstrate your understanding of language by responding to texts in different ways.
Creating Texts (6 SCQF credit points)
In this unit you will:
develop your skills in communicating ideas, opinions and information by creating a variety of texts.
Listening and Talking (6 SCQF credit points)
In this unit you will:
develop your skills in talking individually or in discussion
develop your ability to respond to spoken communication.
How will I be assessed?
You will be given practical work and other tasks to do when your teacher thinks you are ready. Your finished work should be kept in a folder. This is the record you keep of what you have done and how well you are doing.
If you do not pass a task first time you will be able to try again after more practice and help or advice from your teacher.
Your teacher will tell you how you are getting on. You will get the pass marked on your certificate.
You must pass all the required units to get the qualification.
What can I go on to next?
If you complete the course successfully, it may lead to:
Further study, training or employment in:
Where can my parents find out more?
Your school will give your parents an Options or Choices information booklet, which has detailed information on the curriculum and the individual subjects or courses you can study. It will also invite them along to a Parents' Information Evening.
They can also read the information leaflet(s):