Registered nurses (mental health) care for patients with a range of mental health conditions, in hospital or in the community. They assess each patient's needs, and work with the patient to help them cope with daily life and deal with their condition.
The Work
You could be:
working with patients who suffer personality disorders such as schizophrenia, or patients who have problems with drug and alcohol abuse, or eating disorders
working out care plans for patients with GPs and other health care professionals
assessing the patient's progress
giving injections and medicines and checking their effects
leading therapy sessions with groups of patients, perhaps using role play
arranging and taking part in social activities for patients
running support groups for patients and their families
helping to calm down a patient who gets distressed or aggressive
keeping records of patients' treatment and progress.
Pay
Nurses working for the NHS are paid on the Agenda for Change pay scale. The current pay scales are from April 2018. A newly qualified nurse is on Band 5, £23,113 to £29,905 a year.  A senior (charge nurse) or specialist nurse is on Band 6, £27,635 to £37,000 a year.
Those taking up posts through the internship programme for those registered with the One Year Job Guarantee Internship Scheme (see below) will be paid at Agenda for Change Band 5 (Point 16) pro-rata at 22.5 hours a week.
Conditions
You might work in a psychiatric hospital or a psychiatric unit in a general hospital.
You could be a community psychiatric nurse and spend most of your time visiting patients at home.
It can be emotionally and, sometimes, physically demanding work.
You would have to work shifts and unsocial hours.
You might be able to work part time.
Workforce Employment Status
LMI data powered by LMI for All
Getting In
To become a registered nurse (mental health) you need a degree in nursing.
Entry requirements for degree courses are usually 3-4 Highers plus one or more subjects at National 5, preferably including English and a science subject. Courses last 3-4 years, depending on the institution.
Many Scottish universities also offer degree courses specialising in mental health nursing. Check with individual institutions for entry requirements.
An Access to nursing course may also give entry. However, always check that the course is accepted by the college or university you want to go to before you apply.
You will require a satisfactory PVG (Protecting Vulnerable Groups) check to show that you are suitable for this type of work. Contact Disclosure Scotland for details.
You should have a good level of physical fitness. You will undergo health screening.
When you complete your training you must register with the Nursing and Midwifery Council (NMC).
It is helpful to have some experience in care work and a driving licence is useful.
Financial support is available from the Nursing and Midwifery Bursary Section of the Students Awards Agency for Scotland (SAAS).
Jobs are mainly in the National Health Service (NHS), in psychiatric hospitals, in the community, in drug dependency and other social work units, in nursing homes and in prisons. You could also work in private hospitals, for agencies, or for the armed services. You can find NHS job vacancies in Scotland by visiting NHS Scotland Recruitment.
Workforce Education Levels (UK)
LMI data powered by EMSI UK
Job Outlook Scotland
Percentage of workforce registered as unemployed (Scotland)
LMI data powered by EMSI UK
Job Outlook Scotland and UK
Scotland
2018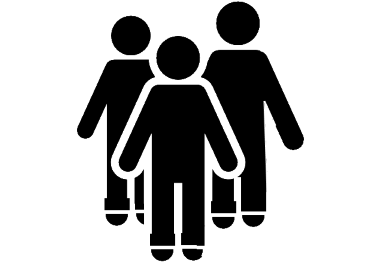 1.9 %

RISE

2023
United Kingdom

2018
2.8 %

RISE

2023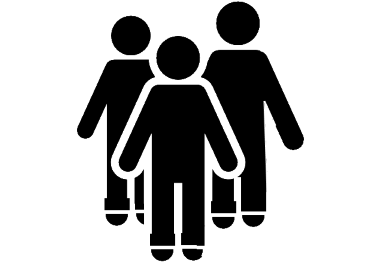 LMI data powered by EMSI UK
What Does it Take?
You should be:
able to get on well with people from all backgrounds
very observant and able to act on your own initiative
a good listener and communicator
patient, tactful and understanding
willing to take responsibility for others
resourceful and able to cope with emergencies
able to empathise with patients and be supportive
emotionally strong and able to remain calm in stressful situations
able to work in a team environment.
Training
Once you have gained your NMC registration, training is on the job.
During your first year as a newly qualified nurse with the NHS, you get extra support and guidance through the Flying Start programme.
To continue working as a nurse you must renew your registration with the NMC every three years.
You must keep your skills and knowledge up to date, by undertaking at least 35 hours of relevant study every three years. This is known as Continuing Professional Development (CPD).
Getting On
With experience you could become a team leader or ward manager, responsible for a ward or clinic.
You might specialise in working with older people.
You might become manager of a team of staff supporting clients in the community.
British nursing qualifications are recognised in many overseas countries, so you could work abroad.
More Information
The Scottish Government introduced the One Year Job Guarantee Internship Programme for newly qualified nurses and midwives to help improve their chances of finding work as well as developing their skills. The internships are one-year fixed term contracts at 22.5 hours a week, set at grade 5 on the NHS Agenda for Change pay scale. For further details contact NHS Education for Scotland.
Video
Contacts
The following organisations may be able to provide further information.
Was this article useful?
Please help us improve Planit by rating this article.