Medical physicists use science and engineering technology to develop, design and evaluate medical equipment and procedures, including radiotherapy, laser technology and imaging techniques such as x-rays. Medical staff use the equipment to identify problems or treat patients.
The Work
As a medical physicist you would work in areas such as:
imaging – monitoring organs to make sure they are functioning as they should
radiation and radiotherapy – calculating how much radiation should be administered for an individual's cancer treatment
electronics – designing instruments used for taking measurements
laser technology – using techniques that prevent the need for invasive surgery such as laser eye surgery, or breaking down kidney stones.
You could be:
training medical staff how to use equipment to treat patients
explaining treatment and possible side effects to patients
supervising medical staff while they are carrying out treatment on patients, such as monitoring radiation dosage
advising staff on using equipment safely and how to protect themselves from radiation, x-rays, gamma rays, ultrasound and lasers
developing ways of taking good images which help in diagnosis but do not put the patient at risk
analysing results from nuclear medicine tests
ensuring equipment is monitored and maintained, so that it is safe and achieves correct and consistent results
researching and developing new equipment for treating patients
keeping up to date with the latest scientific and medical research.
Pay
Trainee medical physics technician working in the NHS start on Band 6, £37,831 to £46,100 a year.
As an HCPC registered medical physicist you would be on Band 7, £46,244 to £53,789 a year. The current pay scales are from April 2023.
With experience, in senior positions, this can rise to Band 9, £111,595 to £116,428 a year.
Conditions
You would work in a laboratory, usually in a hospital.
You might have to be on call some evenings and weekends.
You might work with dangerous materials and you could be exposed to radiation, but you would follow health and safety procedures.
You would wear protective clothing at certain times, such as when supervising radiation treatment.
Workforce Employment Status
LMI data powered by LMI for All
Getting In
To enter as a trainee medical physicist, you should have a 2:1 Honours degree (SCQF Level 10), or 2:2 and a Masters degree (SCQF Level 11) in a subject such as physics, engineering, biomedical engineering or applied mathematics.
Entry requirements for a degree are normally 4-5 Highers including Maths and Physics plus some subjects at National 5, including English.
Courses accredited by the Institute of Physics or one of the engineering bodies (such as the Engineering Council or Institution of Engineering and Technology) lead to membership of professional bodies, which may help further your career.
Most medical physicists work for the National Health Service (NHS), but there are also jobs in universities and with research organisations.
Workforce Education Levels (UK)
LMI data powered by EMSI UK
Job Outlook Scotland
Job Outlook Scotland and UK
Scotland
2022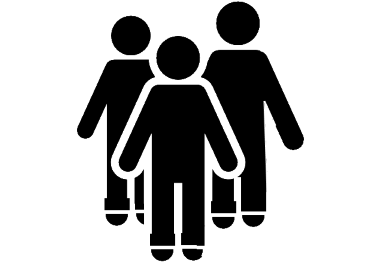 1.1 %

RISE

2027
United Kingdom

2022
2.7 %

RISE

2027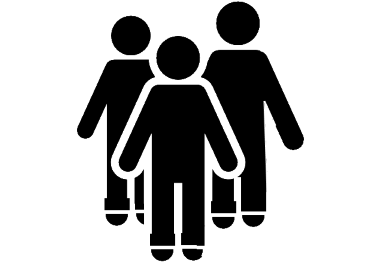 LMI data powered by EMSI UK
What Does it Take?
You should be:
accurate with excellent attention to detail
able to concentrate for long periods
willing to persevere
good at solving problems
logical
able to work under pressure
safety-conscious
willing to take a high level of responsibility.
You should have:
excellent scientific ability
an interest in applying science and technology to health care
IT skills
good research skills
good communication skills.
Training
To become fully qualified and able to register with the Health and Care Professions Council (HCPC), you complete three years of training.
For your training, you would apply to the Scottish Medical Physics and Clinical Engineering Training Scheme. In Year 1, you complete a relevant MSc degree from a Scottish university, and in Year 2, you rotate around specialisms in either medical physics or clinical engineering. In Year 3, you will choose your specialism to focus on.
Completion of the 3-year training scheme leads to registration with the HCPC.
Vacancies are usually advertised on the NHS Scotland Recruitment and NHS Education for Scotland websites.
You can also become a member of the Institute of Physics and Engineering in Medicine (IPEM).
Getting On
You would be expected to undertake continuing professional development (CPD) to keep up to date with the latest developments and technology and maintain HCPC registration.
With IPEM membership and experience you can apply for posts in specialist areas.
The University of Aberdeen and Glasgow offer a Postgraduate Master's in Medical Physics.
With further training you might move into management.
You could move into teaching and research work.
It can help if you are able to move around the country.
More Information
NHS Scotland generally advertise training posts early in the New Year and recruit up to the September start. There are usually around 20 posts in various clinical science disciplines available.
Video
Contacts
The following organisations may be able to provide further information.
Health and Care Professions Council (HCPC)
Tel: 0300 500 6184
E-mail: education@hcpc-uk.org
Website: http://www.hcpc-uk.org/
Twitter: @The_HCPC
Facebook: https://www.facebook.com/hcpcuk

The Health and Care Professions Council (HCPC) is the UK-wide regulatory body responsible for setting and maintaining standards of professional training, performance and conduct in the following health care professions: Arts Therapists; Audiologist; Biomedical Scientist; Chiropodist and Podiatrist; Clinical Scientist; Dietician; Dramatherapist; Occupational Therapist; Operating Department Practitioner; Orthoptist; Paramedic; Physiotherapist; Practitioner Psychologist; Prosthetist and Orthotist; Radiographer; Speech and Language Therapist. (The HCPC may regulate other healthcare professions in the future.) The HCPC website contains a register of all approved courses in the above professions.
Was this article useful?
Please help us improve Planit by rating this article.