Biomedical scientists test samples of body fluids, blood and tissue to help doctors diagnose disease and to monitor patients' treatment. They have a sound knowledge of biology, biochemistry and chemistry.
The Work
You may specialise in one of three areas:
Infection Science
medical microbiology – the study of micro-organisms
virology – the study of viruses
immunology – the study of the immune system.
Blood Sciences
blood transfusion science
clinical chemistry – the study of body fluids and the adverse effects of chemicals on the body
haematology – the study of blood.
Cellular Sciences
cytology – the study of cells
histopathology – the study of human tissue
reproductive science.
Depending on your specialism you could be:
working in a laboratory, in a hospital, in the pharmaceutical industry, for a private company or a government department
using computers, microscopes and other hi-tech laboratory equipment
identifying viruses or other organisms, causing, for example, hospital-acquired infections, cancer, HIV or food poisoning
testing samples in emergency situations, for example to find out if a patient has had a heart attack or has overdosed
making up slides to look at under a microscope
growing cultures of organisms that cause diseases
communicating test results to medical staff
keeping accurate records and producing reports.
Pay
The figures below are only a guide. Actual pay rates may vary, depending on:
where you work
the size of the company or organisation you work for
the demand for the job.
Biomedical scientists in the NHS are paid on the Agenda for Change scale. The current pay scales are from April 2023. They usually start on Band 5, £30,229 to £37,664 a year. A biomedical scientist specialist is on Band 6, £37,831 to £46,100 a year.
With further qualifications and experience this could rise to Band 7, £46,244 to £53,789 a year as an advanced biomedical scientist.
Conditions
You would spend most of your time working in a hospital laboratory.
Hours would normally be regular but you may have to do shifts, or be on call to give emergency cover.
You might work close to infectious viruses or bacteria but would be protected against them.
You would have to wear protective clothing, such as a white coat, a mask and gloves.
Workforce Employment Status
LMI data powered by LMI for All
Getting In
You need to have an Honours degree (SCQF Level 10) in biomedical science. You normally need 4 Highers, including science subjects, for entry to the degree. You may also need English, Maths and Biology or Chemistry at National 5.
Five Scottish universities (Abertay, Glasgow Caledonian, Robert Gordon, Strathclyde and the West of Scotland) offer integrated degrees accredited by the Institute of Biomedical Science (IBMS), which also meet the registration requirements of the Health and Care Professions Council (HCPC). HCPC registration is essential if you want to work within the NHS.
If you have a relevant degree which is not recognised by the IBMS, you would contact them to request a degree assessment. You would then complete the recommended top-up modules, and follow the HCPC registration procedure as above.
As a biomedical scientist you might work in the National Health Service (NHS), the Blood Transfusion Service, private or Medical Research Council laboratories, Food Standards Agency or in pharmaceutical manufacturing.
Workforce Education Levels (UK)
LMI data powered by EMSI UK
Job Outlook Scotland
Job Outlook Scotland and UK
Scotland
2022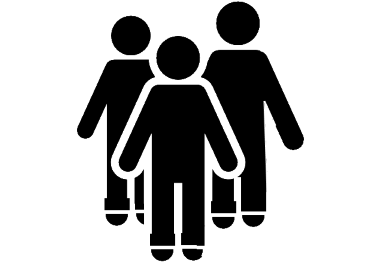 1.9 %

RISE

2027
United Kingdom

2022
3 %

RISE

2027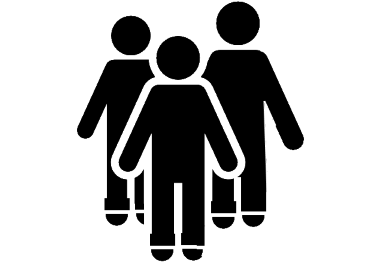 LMI data powered by EMSI UK
What Does it Take?
You need to be able to:
concentrate and record your work carefully
work as part of a team of specialists
organise your own workload
work accurately under pressure
work on your own initiative and make decisions.
You should have:
excellent attention to detail and observation skills
good hand skills, to use delicate equipment
respect for patient confidentiality
a very high level of accuracy 
strong communication skills.
Training
Training is on the job and through courses you do while working as a trainee.
Part of your training involves completing a portfolio with evidence of your work towards the certificate.
Training usually takes 1-2 years, depending on your degree.
Getting On
Biomedical scientists usually start by working at a laboratory bench.
With experience, you may be able to specialise or to move to quality control.
You might supervise other staff or manage laboratory staff and services.
You would be expected to undertake continuing professional development (CPD) to keep up to date with the latest developments and technology and maintain HCPC registration.
You may need to gain further qualifications, such as an MSc (SCQF Level 11) or the Fellowship of the Institute of Biomedical Science to progress to a high level.
Video
Contacts
The following organisations may be able to provide further information.
Health and Care Professions Council (HCPC)
Tel: 0300 500 6184
E-mail: education@hcpc-uk.org
Website: http://www.hcpc-uk.org/
Twitter: @The_HCPC
Facebook: https://www.facebook.com/hcpcuk

The Health and Care Professions Council (HCPC) is the UK-wide regulatory body responsible for setting and maintaining standards of professional training, performance and conduct in the following health care professions: Arts Therapists; Audiologist; Biomedical Scientist; Chiropodist and Podiatrist; Clinical Scientist; Dietician; Dramatherapist; Occupational Therapist; Operating Department Practitioner; Orthoptist; Paramedic; Physiotherapist; Practitioner Psychologist; Prosthetist and Orthotist; Radiographer; Speech and Language Therapist. (The HCPC may regulate other healthcare professions in the future.) The HCPC website contains a register of all approved courses in the above professions.
Was this article useful?
Please help us improve Planit by rating this article.