Pharmacists work in one of 3 main areas: community or retail pharmacy, hospital or clinical pharmacy or industrial pharmacy.
The Work
Community or Retail Pharmacist
You could be:
supplying over the counter and prescribed medicines to the general public
making sure that medicines are stored securely and correctly labelled
checking that dosages and instructions on prescriptions are accurate and clear
referring back to a doctor if there is a problem, for example a conflict with other medication the person is taking
preparing prescriptions and advising people how to use medicines properly
managing and training other pharmacy support staff
advising customers on a range of health matters and referring them to their doctor or dentist if needed
carrying out cholesterol and blood pressure checks and diabetes screening
keeping records and business accounts up to date and handling cash.
Hospital or Clinical Pharmacist
You could be:
making sure that drugs and medicines are stored securely and correctly labelled
checking the quality of medical products
preparing drugs and medical products and arranging for them to be delivered to various hospital departments
maintaining and ordering supplies
advising and informing staff and patients on the best drugs to use
making rounds of the wards with other medical staff to see patients and discuss medication
training and supervising pharmacy support staff
keeping records and completing forms.
Industrial Pharmacist
You could be:
researching, developing and promoting new drugs and medicines
conducting trials to test how safe and effective drugs are
helping with and advising on how drugs should be manufactured and packaged
checking the quality of products.
Pay
Pay rates can vary depending on whether the pharmacist works with the National Health Service (NHS), with a private practice, or is self-employed.
Pharmacists working within the NHS are on Agenda for Change scales. The current pay scales are from April 2018. Entry is usually on Band 5, £23,113 to £29,905 a year. After registration pharmacists are on Band 6, £27,635 to £37,000 a year. Clinical and specialist pharmacists are on Band 7, £32,974 to £43,471 a year.
Starting salaries for community pharmacists range from £22,000 to £40,000 a year. With experience this can rise to around £50,000.
Conditions
Community or retail pharmacists work in shops including chain stores and supermarkets – they may visit people at home.
Hospital or clinical pharmacists work in laboratories or dispensaries and may visit patients in the wards or in residential homes – they may sometimes work in health centres.
Industrial pharmacists work in laboratories and sometimes offices and may visit customers.
All types of pharmacists usually work regular hours although retail pharmacists may have to work at weekends or in the evening, and hospital pharmacists sometimes have to work shifts.
Flexible or part time hours are possible.
Pharmacists usually have to wear a white lab coat or other protective clothing.
Workforce Employment Status
LMI data powered by LMI for All
Getting In
You need a degree in pharmacy. In Scotland, the University of Strathclyde and Robert Gordon University offer a Master of Pharmacy (MPharm) degree course. Entry to Robert Gordon is 4 Highers at AAAB including Chemistry and English, plus two further science subjects or Maths. Entry to Strathclyde is 4 Highers at AAAB (English, Maths, Biology and Chemistry), plus Advanced Higher Biology and Chemistry at BB. Check with institutions for full details.
After your degree, one year's supervised training and a registration assessment, you can register with the General Pharmaceutical Council (GPhC) – you must be registered to work in the community or in a hospital pharmacy.
Contact with some chemicals may affect those with allergies.
Workforce Education Levels (UK)
LMI data powered by EMSI UK
Job Outlook Scotland
Percentage of workforce registered as unemployed (Scotland)
LMI data powered by EMSI UK
Job Outlook Scotland and UK
Scotland
2018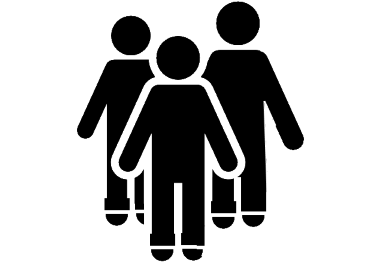 3.1 %

RISE

2023
United Kingdom

2018
2.6 %

RISE

2023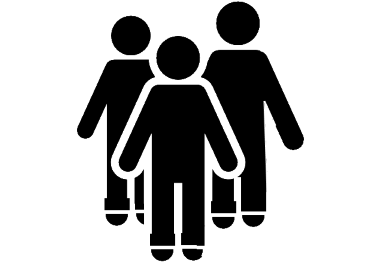 LMI data powered by EMSI UK
What Does it Take?
You need to be:
methodical and pay close attention to detail
accurate and precise – mistakes could be fatal
a good organiser
willing to take responsibility
able to get on well with people, both colleagues and customers
able to explain detailed and sensitive information to the public
patient and understanding when dealing with the public.
You should have:
IT skills
a professional manner
a good memory
business skills if working as a retail or community pharmacist.
Training
If you wish to practise as a pharmacist you must do a supervised pre-registration year in a pharmacy and pass the GPhC pre-registration assessment.
Most hospital pharmacists go on to take a postgraduate certificate or diploma in clinical pharmacy.
You need to keep up to date with research and development of new drugs.
The GPhC requires all pharmacists to do continuing professional development (CPD).
Getting On
If you work for a large company you could move on to management.
You could be self-employed, either as a locum or running a high street pharmacy.
You can train as a supplementary prescriber, to work in a Primary Health Care Trust.
Hospital and industrial pharmacists can specialise, and there are opportunities to teach or do research, particularly in hospital work.
There are also opportunities in general management and advisory or consultancy work.
You can take specialist postgraduate courses.
Contacts
The following organisations may be able to provide further information.
Was this article useful?
Please help us improve Planit by rating this article.