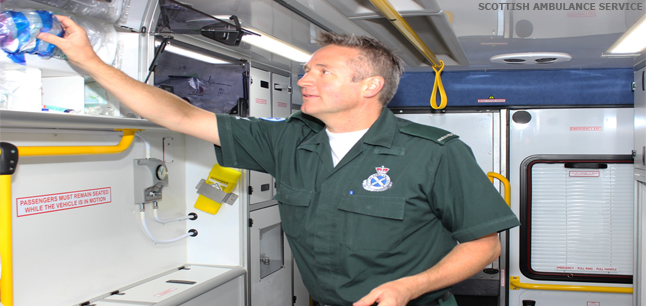 A paramedic responds to emergency calls as part of an emergency team, or as a first responder, using procedures they have been trained to do. They usually work in a two-person crew alongside a technician or care assistant. However, they can also work on their own using a motorbike to attend to a call out.
The Work
You could be:
assessing the patient's condition and making a decision on treatment
operating advanced life saving or life support equipment in emergency situations
using defibrillators (to restore the heart's rhythm), spinal and traction splints, and intravenous drips
giving medication and oxygen to patients in emergency situations
taking charge at an incident until a senior officer arrives
handing over the patient to the medical or nursing staff at the hospital, giving them a factual verbal report of the patient's condition
completing patient report forms
working with police and fire service crews.
Pay
Ambulance staff who work for the NHS are paid on the Agenda for Change scales. The current pay scales are from April 2023. Paramedics are on Band 6, £37,831 to £46,100 a year.
Conditions
Your base would be the ambulance station or hospital but you would spend much of your time out in the ambulance attending to patients in accidents and emergencies.
You would work shifts including evenings, nights and weekends.
You would be faced with distressing situations.
You would wear a uniform or sometimes other protective clothing such as helmet or high visibility jacket.
Workforce Employment Status
LMI data powered by LMI for All
Getting In
Glasgow Caledonian University, Queen Margaret University, the University of Stirling and the University of the West of Scotland offer the BSc Paramedic Science degree, and Robert Gordon University offers the BSc Paramedic Practice degree (SCQF Level 9). On successful completion you can apply for vacancies as a qualified paramedic.
For entry to Glasgow Caledonian you need 4 Highers at BBBB (or CCCC for widening access entry) including English and Maths and preferably Biology plus National 5 Maths.
For entry to Queen Margaret you need 4 Highers at BBBB (or BBCC for widening access entry) including Biology (or Human Biology) and English or another English based subject plus National 5 English and Maths or Applications of Maths and preferably another science subject.
For entry to the University of Stirling you need 4 Highers at BBBB including one from Maths, Biology, Chemistry and Physics.
For entry to the University of the West of Scotland, you need 4 Highers at BBBC including Biology or Human Biology plus English and Maths at National 5.
For entry to Robert Gordon, you need 4 Highers at BBBB (or BBCC for widening access entry), English and a science subject preferred, plus English, Maths and a science subject at National 5 (if not held at Higher).
Alternatively, you must first qualify as an ambulance technician before progressing to paramedic (see job profile for Ambulance Technician). Once you have qualified, you can apply to train as an ambulance paramedic, but only if a vacancy is available.
All applicants must pass the Scottish Ambulance Service entrance test including accident and emergency fitness test, interview and occupational health screening.
You must have a full current Category C1 driving licence. You will also be required to undertake a pre-employment driving assessment. You must have no more than 3 penalty points.
You must pass an entrance exam and a medical examination. You must be physically fit.
You will require a satisfactory criminal record check from Disclosure Scotland to show that you are suitable for this type of work. Contact Disclosure Scotland for details on the type you would need.
Job vacancies appear on the myjobscotland website. Most ambulance work is with the NHS, but there are also jobs with the armed services. There are some private ambulance companies around the UK including one or two in Scotland.
Workforce Education Levels (UK)
LMI data powered by EMSI UK
Job Outlook Scotland
Job Outlook Scotland and UK
Scotland
2022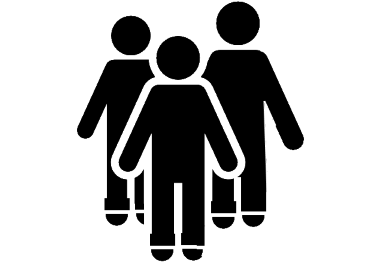 1.3 %

RISE

2027
United Kingdom

2022
3.2 %

RISE

2027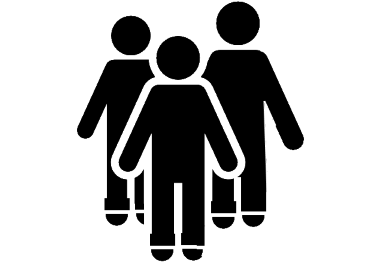 LMI data powered by EMSI UK
What Does it Take?
You should be:
able to get on with people from all backgrounds and of all ages
patient and understanding – you will be dealing with patients who may be distressed or in pain
reliable
able to work well in a team
willing to take control of a situation
able to remain calm in emergencies and cope with unpleasant sights
quick thinking and able to make decisions in difficult situations
resilient and able to deal with the emotional impact of distressing situations.
Training
You will be enrolled onto the Diploma in Higher Education (DipHE) in Paramedic Practice at the Scottish Ambulance Academy (based within the School of Health at Glasgow Caledonian University (GCU)).
This is delivered over a two year period.
In year 1 you spend 13 weeks at the Scottish Ambulance Academy, followed by 39 weeks in practice placement. The total required learning in year 1 is 1,500 hours.
In year 2 you have two five-week blocks of teaching at the Scottish Ambulance Academy, each followed by 21 weeks of practice placement.
Successful completion of the DipHE Paramedic Practice leads to eligibility to apply for registration with the Health and Care Professions Council (HCPC).
Getting On
The Scottish Ambulance Service has new opportunities for experienced paramedics as a specialist or advanced paramedic.
You may be promoted to senior paramedic working from a response car.
With experience you could become a clinical advisor within an Emergency Medical Dispatch Centre.
With further training you could join the air ambulance service which operates from Aberdeen, Glasgow and Inverness.
More Information
The Scottish Government introduced an annual bursary of £10,000 for paramedic students as part of a new scheme, which started in September 2021. The award will be paid over 12 months to 668 eligible students, with this expecting to rise to almost 900 students next year.
The location of the Scottish Ambulance Academy allows ambulance staff to have the opportunity to train alongside police and fire service colleagues, for example, in simulated road traffic collisions.
Video
Contacts
The following organisations may be able to provide further information.
Was this article useful?
Please help us improve Planit by rating this article.