Prosthetic or orthotic support workers manufacture, maintain and repair various types of prostheses or orthoses such as artificial limbs, splints, braces, or special footwear.
The Work
Prosthetic support workers manufacture artificial arms and legs for patients who have either lost a limb or were born missing a limb. Modern prostheses sometimes have a pneumatic, hydraulic or electronic mechanism to allow the limb to move.
Orthotic support workers manufacture special orthotic devices such as wrist supports, neck collars, braces and special footwear, to support a patient's limbs or spine or to relieve pain caused by illness or injury.
You could be:
using cutting-edge tools and materials to manufacture artificial arms, legs, hands and feet from measurements and body casts done by an orthotist
using digital imaging techniques, computer-aided design (CAD) and computer-aided manufacturing (CAM) to help design orthotic devices
manufacturing orthoses such as splints, braces or special footwear, using the most suitable materials
working closely with the prosthetist or orthotist to ensure you understand the patient's needs
working with a wide range of materials including plastic, metal, leather, carbon fibre and composites
aiming to design and create a prosthesis that matches as close as possible to the patient's missing limb
making adjustments and carrying out repairs to the prostheses or orthoses
using a range of hand tools as well as large free standing machinery including routers, sanders and bandsaws
maintaining equipment, making sure work areas are kept clean and tidy and ordering materials and equipment.
Pay
Under the NHS Agenda for Change, qualified support workers can expect to start on Band 4, £27,598 to £30,019 a year. With experience you may progress to Band 5, £30,229 to £37,664 a year. The current pay scales are from April 2023.
A support worker working for a private company can expect to earn around £25,000 a year. Self-employed technicians can earn considerably more.
Conditions
A technician would usually work within a lab based in a hospital or factory.
You may travel to different clinics to meet with patients.
Working hours are usually regular Monday to Friday.
You would usually wear protective clothing when working in the lab including googles, ear-protectors and dust mask.
Workforce Employment Status
LMI data powered by LMI for All
Getting In
It is useful to have a good standard of education. Useful subjects are English, Maths, Engineering Science or science subjects.
You can apply direct to the NHS for this role.
Alternatively, you could complete a Modern Apprenticeship in Healthcare Support (Clinical) at SCQF Level 6 or 7, combining on the job training and part time study at college.
This is a four year apprenticeship for 16–24 year olds.
There are no set entry requirements for this apprenticeship, however it is useful to have an interest in the healthcare support field.
Some companies take on trainees with experience in engineering or manufacturing.
You will require a satisfactory criminal record check from Disclosure Scotland to show that you are suitable for this type of work. Contact Disclosure Scotland for details on the type you would need.
Prospects for prosthetic/orthotic support workers is very good at the moment due to an ageing workforce. You could work in the NHS or for a manufacturing company.
You will find vacancies advertised on the NHS Scotland Recruitment, NHS Jobs, and British Association of Prosthetists and Orthotists (BAPO) websites.
Workforce Education Levels (UK)
LMI data powered by EMSI UK
Job Outlook Scotland
Job Outlook Scotland and UK
Scotland
2022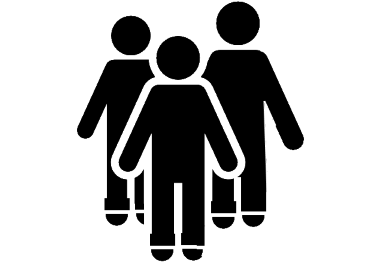 0 %
SAME

2027
United Kingdom

2022
3.3 %

RISE

2027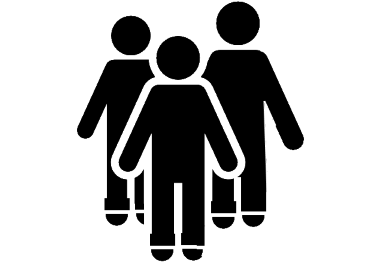 LMI data powered by EMSI UK
What Does it Take?
You should be:
able to get on well with people of all backgrounds and ages
good at science
practical and able to solve technical problems
able to work under pressure
able to design items, many of which are made to individual requirements
able to work alone and as part of a team.
You should have:
a good eye for detail
good manual dexterity
excellent communication skills.
Training
If you are taken on as a trainee for a manufacturing company, training will be on the job.
For the NHS apprenticeship, you would complete SVQ Performing Engineering Operations Level 2; NC Mechanical Engineering Systems (SCQF Level 6); SVQ Mechanical Manufacturing Engineering (Composite Manufacture Engineering Level 3; and Rehabilitation Technologies (PDA) (SCQF Level 7).
Technicians can become members of BAPO, who run courses, conferences and seminars where technicians can update their skills and learn about the latest technology and developments in this field.
Getting On
You could work your way up to senior technician level.
After completing the Modern Apprenticeship, you could go on to study the degree in Prosthetics and Orthotics to become a Prosthetist or Orthotist. This is run at two universities in the UK, University of Strathclyde, and Salford University. See job profile for Prosthetist or Orthotist.
After many years' experience you could do consultancy work or go self-employed.
Video
Contacts
The following organisations may be able to provide further information.
Was this article useful?
Please help us improve Planit by rating this article.