Radiographers work in one of two main areas: diagnostic radiography – identifying injuries and diseases using various kinds of scans and x-rays; or therapeutic radiography – using radiation to treat illnesses.
The Work
Diagnostic Radiographer
You could be:
using complex equipment such as x-rays, radiation scanning, magnetic resonance imaging (MRI), ultrasound, sonography, fluoroscopy and angiography to get images which identify damage or disease
putting dyes into a patient's body to highlight soft parts
talking to a patient to explain what is happening and to encourage or calm them
examining the images to check that they are clear
carrying out minor maintenance on the machine
writing reports to give information to colleagues.
Therapeutic Radiographer (or Radiotherapy Radiographer)
You could be:
working with other medical specialists to produce a treatment plan
planning and giving prescribed doses of radiation treatment so that the tumour gets the maximum dose and the surrounding tissue as little as possible
treating the same patient usually more than once
talking to a patient to explain what is happening and to encourage or calm them
carrying out minor maintenance on the machine
recording detailed information on treatment and progress.
Pay
Within the NHS Agenda for Change scales radiographers' salaries are on Band 5, £23,113 to £29,905 a year.
With experience this can rise to Band 6, £27,635 to £37,000 a year.
Advanced radiographers salaries are on Band 7, £32,974 to £43,471 a year.
The current pay scales are from April 2018.
Conditions
Work would be mainly in a specialist department in a hospital.
You may do diagnostic work with mobile equipment, in other parts of a hospital or in the community.
Therapeutic radiographers work normal hours, but diagnostic radiographers sometimes have to work evenings or weekends in Accident and Emergency.
You would wear a uniform.
For some work, you would wear clothing which protects you against radiation and you would carry equipment to measure radiation.
It can be a physically demanding job, with moving and lifting patients and equipment.
Workforce Employment Status
LMI data powered by LMI for All
Getting In
You need a degree in radiography, specialising in either diagnostic or therapeutic work.
Entry requirements are usually 4 Highers including English and 2 from Maths, Biology, Chemistry and Physics. Some courses ask for Physics and Maths at National 5. Check with individual institutions.
If you already have a science- or health-related degree you can apply for the 2-year postgraduate diploma (PgDip) course (which can lead to an MSc course) in Radiotherapy and Oncology at Queen Margaret University, Edinburgh.
You will require a satisfactory PVG (Protecting Vulnerable Groups) check to show that you are suitable for this type of work. Contact Disclosure Scotland for details.
When you complete your course you apply to gain UK state registration with the Health and Care Professions Council (HCPC). You need this to work in the National Health Service (NHS).
You must pass a medical examination.
There are over 26,000 registered radiographers in the UK, the majority of which work for the NHS. Radiographers also work in private clinics, in industry or in the armed forces.
Workforce Education Levels (UK)
LMI data powered by EMSI UK
Job Outlook Scotland
Job Outlook Scotland and UK
Scotland
2018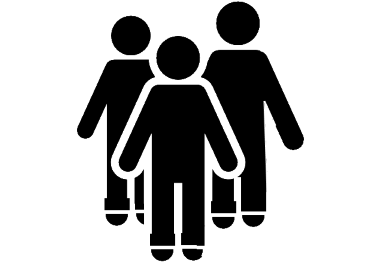 2.4 %

RISE

2023
United Kingdom

2018
2.9 %

RISE

2023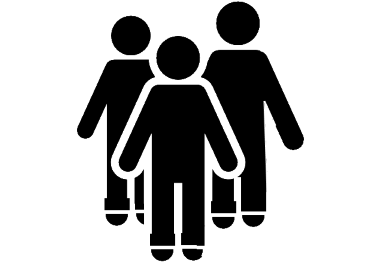 LMI data powered by EMSI UK
What Does it Take?
You should be:
confident in operating complex equipment and aware of safety
able to get on well with people from all backgrounds and of all ages
caring, supportive and able to calm patients
able to explain procedures clearly
interested in biology, anatomy and physiology
accurate and precise
able to deal with difficult patients in Accident and Emergency
willing to accept responsibility and make decisions
adaptable to learn new skills.
Training
Once you have gained state registration, training is on the job, with short courses to keep you up to date. This is a fast-moving profession and you have to keep up with technological developments.
If you are a diagnostic radiographer you could do a post-registration course approved by the Consortium for the Accreditation of Sonographic Education (CASE) to become a specialist in ultrasound. Other specialist areas include magnetic resonance imaging (MRI), computed tomography (CT) or specialist screening procedures.
Getting On
You might move into a senior post or into management.
You might train in a specialist area such as ultrasound (for diagnostic specialists) or palliative care (for therapeutic specialists).
You might work in research or teaching.
You might be able to work abroad.
Video
Contacts
The following organisations may be able to provide further information.
Health and Care Professions Council (HCPC)
Tel: 0300 500 4472
E-mail: registration@hcpc-uk.org
Website: http://www.hcpc-uk.org/
Twitter: @The_HCPC
Facebook: https://www.facebook.com/hcpcuk

The Health and Care Professions Council (HCPC) is the UK-wide regulatory body responsible for setting and maintaining standards of professional training, performance and conduct in the following health care professions: Arts Therapists; Audiologist; Biomedical Scientist; Chiropodist and Podiatrist; Clinical Scientist; Dietician; Occupational Therapist; Operating Department Practitioner; Orthoptist; Paramedic; Physiotherapist; Practitioner Psychologist; Prosthetist and Orthotist; Radiographer; Speech and Language Therapist. (The HCPC may regulate other healthcare professions in the future.) The HCPC website contains a register of all approved courses in the above professions.
Was this article useful?
Please help us improve Planit by rating this article.