Physiotherapists help and treat patients with physical problems caused by illness, injury, age or disability. They use movement, exercise and technology to help maximise patients' movements, and improve their health or independence.
The Work
You could be:
talking to patients to find out about their difficulties and to reassure them
discussing treatments with colleagues and patients
using exercise, hydrotherapy (using water), electrotherapy, massage and manipulation to treat patients
giving patients an exercise programme to follow at home
encouraging patients to try movements which may be difficult for them
using equipment to help with treatment
writing reports and recording work done and progress made by patients
working as part of a team with other health professionals
giving advice on how to prevent damage to the body, or reduce its effects.
Pay
Pay rates can vary depending on whether you are working with the NHS, with a private practice, or are self-employed.
Within the NHS Agenda for Change scales physiotherapists' salaries are on Band 5, £30,229 to £37,664 a year. Specialist physiotherapists are on Band 6, £37,831 to £46,100 a year. Advanced physiotherapy practitioners are paid on Band 7, £46,244 to £53,789 a year. The current pay scales are from April 2023.
Salaries outwith the NHS can range from £22,000 a year for an assistant physiotherapist, rising to around £45,000 with experience.
Conditions
You would usually work in treatment units or wards in hospitals.
You might also work in health centres, professional sports clubs, visit patients at home or work at your own premises if self-employed.
You may be office based if providing consultations, assessments and advice by phone to clients.
Hours are usually regular, but you may sometimes do weekend or evening work.
You would usually wear a uniform.
It is physically tiring work.
Workforce Employment Status
LMI data powered by LMI for All
Getting In
Entry to physiotherapy is competitive.
You need a degree (SCQF Level 10) in physiotherapy accredited by the Chartered Society of Physiotherapy (CSP) and the Health and Care Professions Council (HCPC). Entry requirements are usually 4-5 good Highers, including English and 2 science subjects from Biology, Chemistry, Maths or Physics.
In Scotland three universities off the degree course in Physiotherapy: Glasgow Caledonian University, Queen Margaret University in Edinburgh, and Robert Gordon University in Aberdeen.
You are advised to have Hepatitis B and BCG vaccinations before starting the course.
You can take an Honours degree in a science subject followed by a postgraduate MSc Physiotherapy (Pre-Registration). This is usually 2 years full time. This course is offered by Edinburgh Napier University, Glasgow Caledonian University, Queen Margaret University, and Robert Gordon University.
You will require a satisfactory criminal record check from Disclosure Scotland to show that you are suitable for this type of work. Contact Disclosure Scotland for details on the type you would need.
It helps if you have some relevant experience – you should visit a physiotherapy department before applying for a course.
When you complete your course, you register with the Health and Care Professions Council (HCPC), which you must have to work in the National Health Service (NHS).
It also helps if you can swim and have an active interest in sport.
You should be fit – there is a medical examination.
Most physiotherapists work in the NHS. There are also jobs in industry, in sports, in private practice and in the armed services.
Workforce Education Levels (UK)
LMI data powered by EMSI UK
Job Outlook Scotland
Job Outlook Scotland and UK
Scotland
2022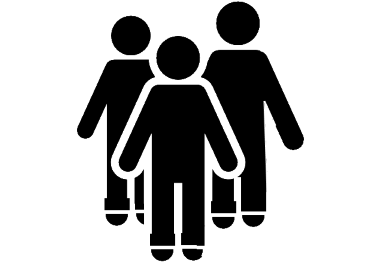 1.2 %

RISE

2027
United Kingdom

2022
3.3 %

RISE

2027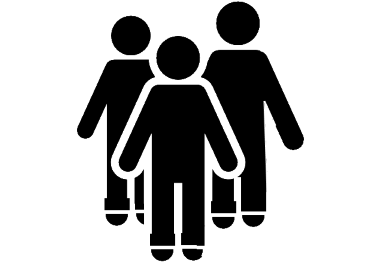 LMI data powered by EMSI UK
What Does it Take?
You should be:
interested in anatomy and physiology
able to get on with people from all backgrounds and of all ages
a good communicator
cheerful and optimistic
patient, understanding and tactful
firm, but encouraging and able to motivate
willing to take responsibility
able to work well in a team
confident about making decisions.
Training
Once you have gained state registration, training is on the job.
In Scotland newly qualified physiotherapists can benefit from the Flying Start Programme. This involves them receiving extra support and training and the chance to be mentored by another physiotherapist.
With specialist training, physiotherapists working in an advanced practitioner role, are able to prescribe medication for symptoms such as pain and inflammation.
You need to keep your skills and knowledge up to date by taking short courses as part of your continuous professional development (CPD) programme. The Chartered Society of Physiotherapists offer many courses for CPD.
Getting On
You might specialise in a particular area, such as sports injuries, critical care, care of the elderly, or working with children or cancer patients.
You could move into a senior post or into management.
You could go into research or teaching.
You may be able to work abroad.
You might need further qualifications for some jobs.
Video
Contacts
The following organisations may be able to provide further information.
Health and Care Professions Council (HCPC)
Tel: 0300 500 6184
E-mail: education@hcpc-uk.org
Website: http://www.hcpc-uk.org/
Twitter: @The_HCPC
Facebook: https://www.facebook.com/hcpcuk

The Health and Care Professions Council (HCPC) is the UK-wide regulatory body responsible for setting and maintaining standards of professional training, performance and conduct in the following health care professions: Arts Therapists; Audiologist; Biomedical Scientist; Chiropodist and Podiatrist; Clinical Scientist; Dietician; Dramatherapist; Occupational Therapist; Operating Department Practitioner; Orthoptist; Paramedic; Physiotherapist; Practitioner Psychologist; Prosthetist and Orthotist; Radiographer; Speech and Language Therapist. (The HCPC may regulate other healthcare professions in the future.) The HCPC website contains a register of all approved courses in the above professions.
Was this article useful?
Please help us improve Planit by rating this article.