Dramatherapists use acting and drama to help people of any age, who have special learning needs, or emotional or psychological problems. They work with small groups or occasionally with individual clients in a safe, non-threatening environment. They do not judge the standard of their clients' work.
The Work
You could be:
talking with clients and medical staff about the client's problems
deciding which drama method is best to use
working with clients one-to-one or in groups
encouraging clients to express themselves, their experiences and emotions, through role play, mime, improvisation, scripted drama, puppetry, storytelling or dance
supporting clients as they act out their experiences, which may release distressing feelings, help them work through past traumas, to understand their problems, and perhaps lead to healing
helping clients to build better relationships with others
working with medical staff to help diagnose mental or emotional disorders and identify problems
assisting with a variety of projects, perhaps in collaboration with other organisations or charities.
Pay
As a dramatherapist with the NHS on the Agenda for Change salary scale, you would start on Band 6, £27,635 to £37,000 a year. Experienced dramatherapists are on Band 7, £32,974 to £43,471 a year.
Principal dramatherapists may be on Band 8a, £42,058 to £50,470 a year and Band 8b, £48,989 to £60,563 a year. The current pay scales are from April 2018.
Outside the NHS your income would vary according to whether you were freelance or employed.
Conditions
You could work in hospitals, clinics, prisons, additional support schools, family centres, child guidance units and drug rehabilitation centres. You might also be based in a theatre or community learning venue.
You might work in different centres and need to travel between them.
Working hours are normally regular, but you may need to do some evening work.
You could do part time or sessional work.
Workforce Employment Status
LMI data powered by LMI for All
Getting In
You need a degree, preferably in a relevant subject such as drama, psychology or a health related subject, followed by a postgraduate qualification in dramatherapy recognised by the British Association of Dramatherapists (BADth).
For entry to the postgraduate course you need a degree in drama or psychology, or a professional qualification and experience in teaching, social work, nursing or other health work.
There are no BADth courses in Scotland, but they are run in Derby, Roehampton, Cambridge and London.
You will require a satisfactory PVG (Protecting Vulnerable Groups) check to show that you are suitable for this type of work. Contact Disclosure Scotland for details.
You should be involved in drama or theatre, and in one of the caring professions or in education.
When you complete your postgraduate course you gain membership of the BADth. You must also register with the Health and Care Professions Council (HCPC) to work in the National Health Service (NHS) or with a local authority.
A driving licence may be useful.
This is a small but growing profession. Most dramatherapists work in the NHS but some work for local authority social work departments or voluntary organisations. Work is often based around temporary projects and fixed-term contracts. Other dramatherapists are freelance and are paid fees rather than a regular salary.
Workforce Education Levels (UK)
LMI data powered by EMSI UK
Job Outlook Scotland
Percentage of workforce registered as unemployed (Scotland)
LMI data powered by EMSI UK
Job Outlook Scotland and UK
Scotland
2018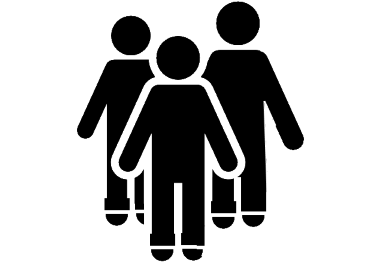 1.5 %

RISE

2023
United Kingdom

2018
2.1 %

RISE

2023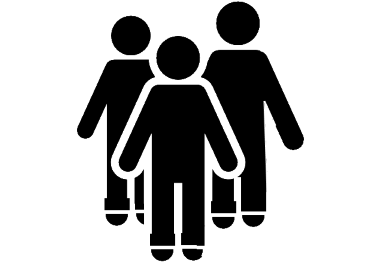 LMI data powered by EMSI UK
What Does it Take?
You should be:
warm, friendly and empathetic
creative with a knowledge of drama
able to listen to a client's experiences
imaginative and enthusiastic
a good communicator
patient and perceptive
committed to the wellbeing of clients
able to cope with challenging situations
respectful of confidentiality.
Training
Once you have gained state registration, training is on the job.
Throughout your career you will undertake a continuous professional development (CPD) programme by attending training courses and seminars.
Dramatherapists are required to undergo supervision with qualified supervisors throughout their working lives.
Getting On
You may move on to lead a team of dramatherapists.
You might do research work.
You might become a teacher of dramatherapy.
You could take further training to become a psychotherapist.
You may move into private practice.
Contacts
The following organisations may be able to provide further information.
Health and Care Professions Council (HCPC)
Tel: 0300 500 4472
E-mail: registration@hcpc-uk.org
Website: http://www.hcpc-uk.org/
Twitter: @The_HCPC
Facebook: https://www.facebook.com/hcpcuk

The Health and Care Professions Council (HCPC) is the UK-wide regulatory body responsible for setting and maintaining standards of professional training, performance and conduct in the following health care professions: Arts Therapists; Audiologist; Biomedical Scientist; Chiropodist and Podiatrist; Clinical Scientist; Dietician; Occupational Therapist; Operating Department Practitioner; Orthoptist; Paramedic; Physiotherapist; Practitioner Psychologist; Prosthetist and Orthotist; Radiographer; Speech and Language Therapist. (The HCPC may regulate other healthcare professions in the future.) The HCPC website contains a register of all approved courses in the above professions.
Was this article useful?
Please help us improve Planit by rating this article.