A play therapist usually works with children between the ages of 3 and 11, exploring their feelings through play, so that they can cope with past, present and future problems. These could have been caused by difficult experiences such as abuse, bereavement, illness or disability.
The Work
You would:
start off by meeting the people involved with the child – parents or carers, brothers and sisters, doctors, social workers, teachers
work with individual children for about an hour at a time once a week
work mostly with children aged 3 to 11 but occasionally with adolescents
in 'directive' therapy, ask the child to play in a particular way, for example: to use puppets, dolls and cars to act out events in the child's family
in 'non-directive' therapy, observe and listen while the child plays freely, picking up on the child's worries and guiding them towards a solution
use other toys such as musical instruments, paints, crayons, sand and water
write records and progress reports
give evidence to the Children's Panel or in court
perhaps occasionally work with groups of children.
Pay
Since play therapists work in social services, education and healthcare settings, salaries are varied.
In general, salaries can start at between £26,000 and £32,000 a year, rising with experience to around £37,000 or more.
Play therapists with the NHS are paid on the Agenda for Change scale Band 6, £37,831 to £46,100 a year. The current pay scales are from April 2023.
Those in private practice earn between £35 and £90 an hour.
Conditions
You work in the child's home, in the school, clinic or family centre.
Part time work is common.
The work can be emotionally stressful.
Workforce Employment Status
LMI data powered by LMI for All
Getting In
Most play therapists have a degree (SCQF Level 9-10) and some experience as a social worker, teacher, or healthcare worker such as occupational therapist and then go on to complete a postgraduate qualification (SCQF Level 11). Most do not practise play therapy full time, but practise it part time alongside their other work.
The two main bodies that accredit play therapy training courses in the UK are the British Association of Play Therapists (BAPT) and PTUK (the UK Society for Play and Creative Arts Therapy).
The only accredited postgraduate degree in Scotland is the MSc in Play Therapy offered by Queen Margaret University College. This can be studied part time over 3 years.
PTUK offers a Certificate in Therapeutic Play Skills, followed by a Diploma in Play Therapy.
To get on these courses you need an Honours degree in psychology, teaching, social work, occupational therapy, nursing or a related field plus at least two years' experience working with children or teenagers in therapeutic play or creative art.
PTUK recommend you attend their one-day introductory course at their venues in Edinburgh or Glasgow before deciding to study the Diploma.
The Scottish charity With Kids offers a BAPT accredited Play Therapy training course in Scotland, in conjunction with Queen Margaret University. On successful completion of this three-year part time course, you will gain an MSc in Play Therapy. For entry to this course you need a UK honours degree in a related discipline together with 2 years' post qualifying experience. For those without a degree, 5 years' relevant experience may be considered.
A driving licence is useful and may be necessary.
You will require a satisfactory criminal record check from Disclosure Scotland to show that you are suitable for this type of work. Contact Disclosure Scotland for details on the type you would need.
You can find jobs with the NHS, social services, family centres and schools. There are also opportunities with the voluntary sectors and charities such as Children 1st.
Some play therapists work freelance for several organisations and run a private practice alongside.
Workforce Education Levels (UK)
LMI data powered by EMSI UK
Job Outlook Scotland
Job Outlook Scotland and UK
Scotland
2022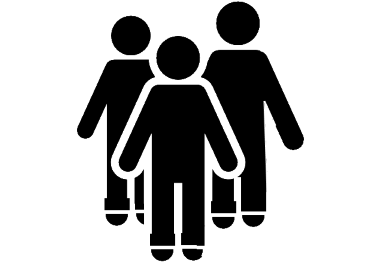 0.9 %

RISE

2027
United Kingdom

2022
2.9 %

RISE

2027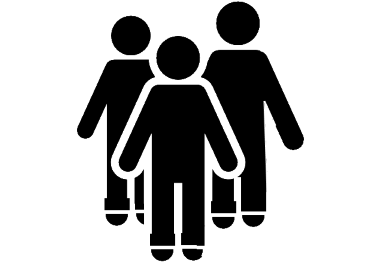 LMI data powered by EMSI UK
What Does it Take?
You need to be:
mature and responsible
calm in stressful situations
sensitive, empathetic and tolerant
sincere, honest and genuine
observant
confident and caring to help children in emotional distress
able to gain the trust of children
able to communicate with people of all ages and backgrounds
resourceful.
Training
Training for the Diploma in Play Therapy involves a minimum of 100 hours clinically supervised work with children.
Once you have completed the diploma you could progress to the MA in Practice Based Play Therapy. This course can now be studied through blended learning, which allows you to study at home at your own pace. Check the PTUK website for details.
Qualified play therapists are required to maintain continuous professional development (CPD) by regularly attending courses and conferences.
Getting On
At present play therapy is a small profession with few opportunities for promotion, but it is expanding.
Some play therapists move into the training institutions as lecturers and clinical tutors.
Video
Contacts
The following organisations may be able to provide further information.
Was this article useful?
Please help us improve Planit by rating this article.