Cardiac physiologists are involved in the diagnosis and treatment of patients with heart disease. They set up equipment, carry out procedures and record and analyse the results.
The Work
You could be:
monitoring blood pressure and heartbeat rate to decide if it is safe for a patient to undergo tests
carrying out procedures such as echocardiographs (ECG) (using ultrasound to obtain pictures of the heart's structure or valves) and cardiac catheterisation (passing a rod, or catheter, through blood vessels or heart chambers and injecting them with dye to show on an x-ray)
using specialised and complex equipment, such as cardiac ultrasound scanners and intra aortic balloon pumps
carrying out exercise tolerance tests on patients, using ECG equipment to monitor heart rate while they exercise on a treadmill
during exercise tolerance testing, advising if it is safe for patients to continue with the test
selecting a suitable pacemaker for a surgeon to insert in a patient
adjusting and fine-tuning the pacemaker once it has been inserted
analysing and interpreting data and supplying physiological reports to the cardiologist or surgeon who has to make decisions about treatment
working as part of a team with cardiographers, doctors and nurses.
Pay
Cardiac physiologists who work for the NHS are on Agenda for Change pay scales. The current pay scales are from April 2018. They are generally on Band 5, £23,113 to £29,905 a year.
Specialist cardiac physiologists are paid on Band 6, £27,635 to £37,000 a year. Team managers are on Band 7, £32,974 to £43,471 a year.
Experienced cardiac physiologists can earn over £40,000 in private healthcare establishments.
Conditions
You work in the cardiology department of a hospital, in the outpatient clinics, wards or operating theatre.
Working hours are normally regular, but you may have to work some weekends and evenings, or be on call for emergencies.
You would usually wear a uniform.
There might be some lifting of heavy equipment.
Workforce Employment Status
LMI data powered by LMI for All
Getting In
You need a degree in clinical physiology with a specialism in cardiology. You need 3-4 Highers for entry – check with individual institutions for exact requirements.
Usually you train in a hospital while studying through day or block release for the degree.
There is a list of accredited courses on the website of the Registered Council for Clinical Physiologists (RCCP).
Glasgow Caledonian University offer an RCCP-accredited part time BSc degree in Clinical Physiology, in partnership with Glasgow Kelvin College.
You require 3-4 Highers at BBC or BCCC. Employment in an NHS Clinical Physiology department is also an entry requirement for this degree.
Both trainee and qualified posts are advertised in local press, the NHS jobs websites, the Society for Cardiological Science and Technology (SCST) website or the Cardiac Output website.
You would require a satisfactory PVG (Protecting Vulnerable Groups) check to show you are suitable for this type of work. Contact Disclosure Scotland for details.
Workforce Education Levels (UK)
LMI data powered by EMSI UK
Job Outlook Scotland
Percentage of workforce registered as unemployed (Scotland)
LMI data powered by EMSI UK
Job Outlook Scotland and UK
Scotland
2018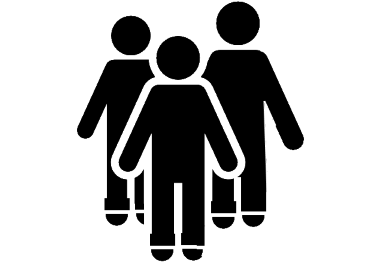 2.2 %

RISE

2023
United Kingdom

2018
2.2 %

RISE

2023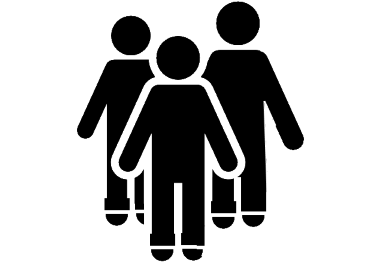 LMI data powered by EMSI UK
What Does it Take?
You should be:
interested in anatomy and physiology
good at science and maths
able to concentrate for long periods
good at analysing information
good at following instructions.
You should have:
high levels of accuracy and attention to detail
good hand to eye co-ordination and manual dexterity
good communication skills
a calm, confident and caring manner
good skills with technology.
Training
The degree programme involves block release while employed as a practitioner-level trainee with the NHS. This is usually 2 days a week (term time) academic contact and the rest of the time in post.
The programme lasts 4 years.
Under the supervision of senior staff, trainees gain experience in more complex procedures while keeping a logbook. They can join the SCST as student members and become associate members when they graduate.
The RCCP runs a voluntary register for cardiac physiologists. It is recommended that you do register. Check the RCCP website for up to date information.
Getting On
Job prospects are good as there is a shortage of qualified staff in the UK.
Qualified cardiac physiologists can move on to supervisory or managerial posts.
There are also openings in research.
You can study at postgraduate level. Promotion is easier with postgraduate qualifications.
Contacts
The following organisations may be able to provide further information.
Was this article useful?
Please help us improve Planit by rating this article.