Clinical or biomedical engineers design and develop a wide range of medical equipment and devices such as x-ray machines, scanners and miniature cameras or mobility aids such as artificial limbs and wheelchairs. They can also work in the fields of nuclear medicine, and vascular measurement. They may work in research and manufacture or in healthcare delivery, combining their knowledge of technology, materials and human anatomy.
The Work
You could be:
using computer software and mathematical modelling to design and develop medical equipment, devices and materials
working with a wide range of equipment and devices including pacemakers, scanners, lasers, kidney dialysis machines, artificial joints, miniature cameras for medical use, speech synthesisers, ultrasound and x-ray machines
calibrating, maintaining and repairing a wide range of complex equipment to the required standard
developing complex devices such as heart valves or equipment for keyhole or robotic surgery
researching new materials for making artificial limbs (prosthetics) or developing new microprocessors to control them
working with patients on individual items such as sophisticated wheelchairs for those with complex needs
advising on and arranging clinical trials for new products, to make sure they are suitable for their purpose
liaising with other medical staff, medical sales representatives and equipment manufacturers
keeping records of safety checks and repairs on equipment, and writing reports.
Pay
The figures below are only a guide. Actual pay rates may vary, depending on:
where you work
whether you work for the NHS or a private company.
Salaries for a postgraduate trainee clinical or biomedical engineers in the NHS start on Band 6, £37,831 to £46,100 a year. After successful HCPC registration, you would go on to Band 7, £46,244 to £53,789 a year. The current pay scales are from April 2023. Salaries in the private sector may be higher.
There are some opportunities to progress to Band 9, £111,595 to £116,428 a year.
Conditions
Depending on your job, you would work in a laboratory or workshop.
You might sometimes work in a clinic or ward in a hospital.
You might have to travel, possibly overseas.
Working hours are regular if you work in research or development, but in hospital you might sometimes have to be on call.
You might have to work with radiation or high voltage equipment.
Some lifting and carrying of heavy medical equipment may be involved.
You might wear protective clothing.
Workforce Employment Status
LMI data powered by LMI for All
Getting In
You need a 2:1 Honours degree, or 2:2 and a Masters degree (SCQF Level 11), in an appropriate subject such as physics or engineering. Degrees in Biotechnology, Biochemistry or Microbiology are also acceptable.
The Universities of Dundee, Glasgow and Strathclyde offer degrees in Biomedical Engineering.
For entry to a degree (SCQF Level 9-10) you need 4-5 Highers, usually including Maths and Physics plus National 5 English.
If you want to gain chartered engineer status, your degree should be accredited by an engineering institute, such as the Institution of Engineering and Technology (IET) or the Engineering Council.
If you have a degree in a suitable engineering, healthcare or life sciences subject, you could take a specialist postgraduate course (SCQF Level 11) in biomedical engineering.
If you work as a clinical or biomedical scientist you must register with the Health and Care Professions Council (HCPC).
Entry is competitive. Most career opportunities are in the National Health Service (NHS). There are also jobs in private sector healthcare, in the healthcare industries, universities, manufacturing companies and in teaching and research.
Workforce Education Levels (UK)
LMI data powered by EMSI UK
Job Outlook Scotland
Job Outlook Scotland and UK
Scotland
2022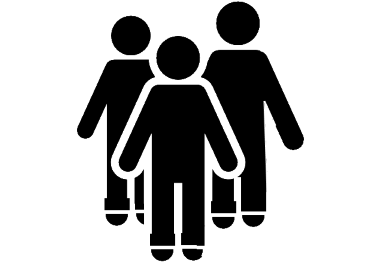 0.1 %

FALL

2027
United Kingdom

2022
1.4 %

RISE

2027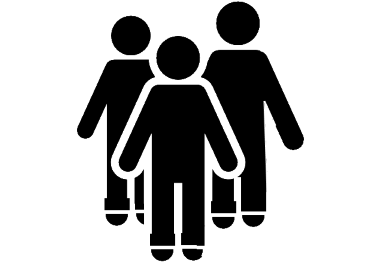 LMI data powered by EMSI UK
What Does it Take?
You need to have:
an interest in science and technology and its application to healthcare
an analytical, methodical and logical approach
excellent IT skills
excellent manual dexterity in using fine tools and materials
a willingness to keep up to date with new developments.
You need to be able to:
find creative solutions to practical problems
work alone and as part of a team, with doctors technicians, paramedics and patients
be patient and concentrate for long periods of time
work under pressure
communicate well with colleagues and patients from all backgrounds.
Training
Most entrants work in the NHS.
To become fully qualified and able to register with the Health and Care Professions Council (HCPC), you complete three years of training.
For your training, you would apply to the Scottish Medical Physics and Clinical Engineering Training Scheme. In Year 1, you complete a relevant MSc degree from a Scottish university, and in Year 2, you rotate around specialisms in either medical physics or clinical engineering. In Year 3, you will choose your specialism to focus on.
Completion of the 3-year training scheme leads to registration with the HCPC.
Vacancies are usually advertised on the NHS Scotland Recruitment and NHS Education for Scotland websites.
After gaining your degree and some work experience, you can register with the Engineering Council as a professional engineer – either the Incorporated Engineer (IEng) or Chartered Engineer (CEng).
For IEng you need to have either a recognised Bachelor's degree or recognised HNC (SCQF Level 7) or HND (SCQF Level 8) plus further study to Bachelor's degree level.
For CEng you need to have a recognised Bachelor's degree with Honours plus a recognised Masters degree (or equivalent), or a recognised integrated Master of Engineering (MEng) degree (SCQF Level 11).
You can also register with the Institute of Physics and Engineering in Medicine (IPEM).
Getting On
With further training you might move to a senior post in management.
You would be expected to undertake continuing professional development (CPD) to keep up to date with the latest developments and technology and maintain HCPC registration.
Your degree subject and specialism may affect the progression routes you can follow.
You might move into teaching and research work.
You might become self-employed, as a consultant engineer, although this is not easy.
It can help if you are able to move around the country.
If you work in research or manufacturing there may be opportunities to work abroad.
More Information
NHS Scotland generally advertise training posts early in the New Year and recruit up to the September start. There are usually around 20 posts in various clinical science disciplines available.
The Engineering Council sets and maintains the standards of the engineering profession in the UK.
The Tomorrow's Engineers website has more information on careers in engineering.
Video
Contacts
The following organisations may be able to provide further information.
Health and Care Professions Council (HCPC)
Tel: 0300 500 6184
E-mail: education@hcpc-uk.org
Website: http://www.hcpc-uk.org/
Twitter: @The_HCPC
Facebook: https://www.facebook.com/hcpcuk

The Health and Care Professions Council (HCPC) is the UK-wide regulatory body responsible for setting and maintaining standards of professional training, performance and conduct in the following health care professions: Arts Therapists; Audiologist; Biomedical Scientist; Chiropodist and Podiatrist; Clinical Scientist; Dietician; Dramatherapist; Occupational Therapist; Operating Department Practitioner; Orthoptist; Paramedic; Physiotherapist; Practitioner Psychologist; Prosthetist and Orthotist; Radiographer; Speech and Language Therapist. (The HCPC may regulate other healthcare professions in the future.) The HCPC website contains a register of all approved courses in the above professions.
Was this article useful?
Please help us improve Planit by rating this article.