Pharmacy technicians assist pharmacists, and work either in a community or retail pharmacy or in a hospital or clinical pharmacy.
The Work
Community or Retail Pharmacy Technician
You could be:
checking details of prescriptions, weighing or counting pills or measuring liquids
preparing labels
selling medicines and other items, such as cosmetics, to customers
advising customers on how to take a course of medicine
checking stocks and ordering supplies
referring customers to the pharmacist if need be
keeping records of customers and stock
handling cash.
Hospital or Clinical Pharmacy Technician
You could be:
preparing medicines and delivering them to hospital departments
checking that dosages are correct and that each department has the correct supplies
making up medicines, diet substitutes and intravenous medication
checking stock and ordering supplies
keeping records as required.
Pay
Within the NHS Agenda for Change scales, pharmacy technicians' salaries are usually on Band 4, £23,709 to £25,982 a year. This can rise to Band 5, £26,104 to £32,915 a year with experience. The current pay scales are from April 2021.
Starting salaries for pharmacy technicians who work outside the NHS are often based on the National Minimum Wage. Starting pay is often based on the National Minimum Wage (NMW) or the National Living Wage (NLW).

As of 1 April 2022 the National Minimum Wage is £4.81 an hour for workers aged 16 to 17, £6.83 an hour for workers aged 18 to 20 and £9.18 an hour for workers aged 21 to 22. The National Living Wage is £9.50 for workers aged 23 and over.
With experience this can rise up to around £12.00 an hour.
Conditions
Community pharmacy technicians work in shops, where hours are regular and may include weekends or evenings.
Hospital pharmacy technicians work in hospital laboratories or dispensaries or in health centres and may have to work shifts.
All pharmacy technicians have to wear a white lab coat or other protective clothing.
Getting In
You would start by applying for a job as a trainee pharmacy technician or work your way up from a post as a Pharmacy Assistant.
You may need some relevant subjects at National 4 or 5 or National Certificate (NC) Pharmacy Services.
You do not always need qualifications to get into an NC in Pharmacy Services, but some colleges ask for subjects at National 5.
If your training involves completing the Pharmacy Technician Training Programme through Buttercups Training, you would need National 5 English, Maths and a science subject.
You might get in through a Modern Apprenticeship in Pharmacy Services at SCQF Level 6. 
To work as a pharmacy technician you need to register with the General Pharmaceutical Council (GPhC). You can do this on completion of the necessary qualifications and two years' work experience (see 'Training' below).
Workforce Education Levels (UK)
LMI data powered by EMSI UK
Job Outlook Scotland
Job Outlook Scotland
Scotland
2022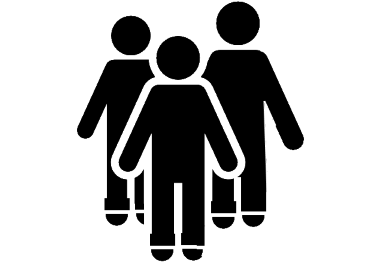 2.3 %

FALL

2027
LMI data powered by EMSI UK
What Does it Take?
You should be:
numerate and good at calculations
accurate when measuring medicines and keeping records
able to explain information clearly
a good organiser
able to follow written instructions
discreet in dealing with confidential information
able to get on well with people from a wide range of backgrounds
patient and empathetic when dealing with members of the public.
Training
Training is on the job with part time study leading to an NC in Pharmacy Services (if you do not already have this) and an SVQ in Pharmacy Services at SCQF Level 6.
These qualifications are accredited by the GPhC and meet the knowledge and competence requirements for registration.
Successful completion of the qualifications and completing two years of consecutive work experience (minimum of 14 hours a week) leads to state registration with the GPhC.
Buttercups Training also offers a full range of training courses for pharmacy technicians.
Getting On
You will be required to keep your skills and knowledge up to date by undertaking continuous professional development (CPD) courses throughout your career.
You could do extra training and study to become an Accuracy Checking Technician (ACT). Buttercups Training Ltd run courses.
You could work in quality control in a hospital.
In larger retail pharmacies, you could specialise in marketing or sales.
You might move on to work as a manager.
There is a graded promotion scheme in the National Health Service (NHS).
Video
Contacts
The following organisations may be able to provide further information.
Was this article useful?
Please help us improve Planit by rating this article.