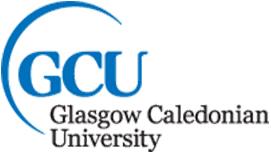 Content
The programme at GCU involves learning alongside other healthcare trainees giving students a multidisciplinary experience throughout their four years of study. Orthoptics is suited to individuals interested in health care who enjoy working with people, particularly children and the elderly.

Year 1
Foundations in Practice in Health and Social Care, Ocular Anatomy and Physiology, Child Development and Health Optics, Refraction and Binocular Vision, Practice Education.

Year 2
Diagnostic Techniques, Ocular Pharmacology, Ocular Pathology, Physiology and Microbiology, Refraction and Binocular Vision, Introductory Ocular Disease, Practice Education.

Year 3
Advanced Orthoptics 1 and 2, Research Methods and Statistics, Clinical Ophthalmology, Incomitant Deviations, Practice Education, Visual Neuroscience.

Year 4
Management in Health Care, Honours Project, Advanced Orthoptics 3, Practice Education.
Entry Requirements
2020 entry requirements:
5 Highers at BBBBC including English and 2 science subjects or Maths and a science subject plus National 5 Maths (if not held at Higher). Physics at National 5 is preferred. A Foundation Apprenticeship is accepted in place of 1 non-essential Higher. For widening access entry contact the institution.
Faculty
School of Health and Life Sciences
Department
Vision Sciences
Website