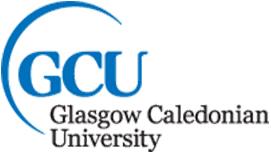 Content
Therapeutic radiographers are highly skilled caring professionals who have an essential role in the treatment of patients with cancer. They deliver radiotherapy treatment using state-of-the-art equipment.

Radiotherapy radiographers work as part of the health care team and are involved in decisions about radiotherapy patient management. They provide care and support to patients and their families throughout the cancer journey.

GCU is the largest provider of therapeutic radiography education in Scotland. The teaching team work closely with practice colleagues in the NHS and with their professional body to ensure the programme is relevant and up-to-date.

Year 1
Applied Clinical Anatomy, Radiotherapy and Oncology, Fundamentals of Human Physiology, Foundations for Interprofessional Practice, Preparation for Radiotherapy Practice.

Year 2
Physics for Radiotherapy and Oncology Practice, Practice Education, Radiotherapy and Oncology 2, Working in Interprofessional Teams.

Year 3
Practice Education, Radiotherapy Treatment Planning and Brachytherapy, Radiotherapy and Oncology 3, Teams in Interprofessional Practice, Research Methods for Effective Practice.

Year 4
Practice Education, Leadership in Interprofessional Teams, Honours Project, Supportive Care in Oncology.

Entry Requirements
2024 entry requirements
Standard entry: 4 Highers at BBBB including English and two science subjects plus National 5 Maths at B.

Widening access entry: 4 Highers at BBCC including English and two science subjects plus National 5 Maths at B.

You would require a satisfactory PVG (Protecting Vulnerable Groups) check to show you are suitable for this type of course. Contact Disclosure Scotland for details.
Faculty
School of Health and Life Sciences
Department
Podiatry and Radiography
Website