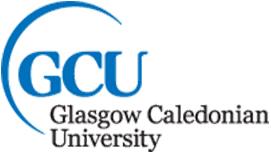 Content
Whether working in a hospital, the community, industry, schools, sport, public or private health settings, physiotherapists help people overcome physical difficulties by restoring movement and function to as near normal as possible. Physiotherapists are key members of the health care team working in a challenging and rewarding profession.

Year 1
Human Movement: Anatomy and Examination/Biomechanics and Physical Activity, Fundamentals of Human Physiology, Foundations of Inter-professional Practice and Health Perspectives in Physiotherapy Practice.

Year 2
Neuromusculoskeletal Management, Cardiopulmonary Practice, Neurorehabilitation, Working in Inter-professional Teams, Methodology and Research for Effective Practice, Applied Physiology for Physiotherapy, Practice Education Placement.

Year 3
Practice Education Placements, Elective Placement, Lifespan, Activity, Fitness and Health, Enhancing Physiotherapy Practice and Teams in Inter-professional Practice.

Year 4
Honours Project, Leadership in Inter-professional Teams, Practice Education Placements.
Entry Requirements
2020 entry requirements:
5 Highers at AABBB including English and 2 science subjects plus another science subject at National 5 at B. A Foundation Apprenticeship is accepted in place of 1 non-essential Higher. For widening access entry contact the institution.

Before applying it is advisable to visit local hospitals to observe the work of the Physiotherapist or undertake work experience/voluntary work in a related area.
Faculty
School of Health and Life Sciences
Department
Physiotherapy and Paramedicine
Website