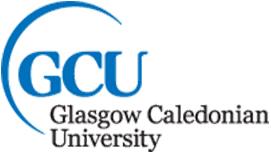 Content
Occupational Therapists work with a wide variety of people to help them reach their potential and gain as much independence as they can.

For people with physical or mental health limitations, everyday tasks may be difficult. However, through activity, occupational therapy enables people to live more productive and enjoyable lives.

Year 1
Foundations for Interprofessional Practice, Occupational Performance, Fundamentals of Human Physiology, Art & Science of Occupational Therapy, Practice Education.

Year 2
Practice Education 2, Understanding Occupational Therapy in Practice, Occupational Therapy Theories and Approaches, Research Methods, Inclusive Environments for Occupational Performance, Working in Teams.

Year 3
Practice Education 3, Implementing the Occupational Therapy Process in Practice, Reasoning, Decision-Making and Ethics in Health and Social Care, Practice Education 4, Role Emerging Placement, Teams in Practice, Investigating Occupation Focused Practice.

Year 4
Honours Project, Practice Placement 5, Developing Readiness for Practice, Leadership in Teams, optional module.
Entry Requirements
2020 entry requirements:
4 Highers at BBBC including English plus National 5 Maths. A Foundation Apprenticeship is accepted in place of 1 non-essential Higher. For widening access entry contact the institution.
Faculty
School of Health and Life Sciences
Department
Occupational Therapy and Human Nutrition and Dietetics
Website