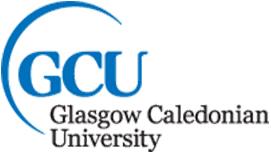 Content
GCU aim to develop creative, innovative and skilled podiatric practitioners with a communicative and caring attitude towards patients. You will gain practical experience in the clinical environment, observing and working alongside skilled and experienced and world-renowned researchers.

This programme is approved by the UK Society of Chiropodists and Podiatrists and the UK Health & Care Professions Council (HCPC).

Year 1
Podiatric Studies 1, Podiatric Clinical Studies 1, Podiatric Anatomy, Fundamentals of Human Physiology, Foundations of Interprofessional Practice, plus a three week summer placement.

Year 2
Podiatric Studies 2, Podiatric Clinical Studies 2, Podiatric Medicine, Surgery and Radiology, Fundamental Pathophysiology, Working in Interprofessional Teams, plus a one week elective summer placement.

Year 3
Podiatric Studies 3, Podiatric Clinical Studies 3, Podiatric Pharmacology and Local Anaesthesia, Teams in Interprofessional Practice, Methodology and Research for E˜ective Practice, plus a two week summer placement.

Year 4
Podiatric Studies 4, Podiatric Clinical Studies 4, Honours Project, Leadership in Interprofessional Teams.
Entry Requirements
2020 entry requirements:
4 Highers at BBBC including English and a science subject plus National 5 English, Maths and 2 other science subjects. A Foundation Apprenticeship is accepted in place of 1 non-essential Higher. For widening access entry contact the institution.
Faculty
School of Health and Life Sciences
Department
Podiatry and Radiography
Website