Neurophysiologists diagnose and monitor disorders which affect the brain and nervous system of patients, for example epilepsy, strokes, dementia, nerve and muscle damage, and multiple sclerosis. They use a variety of equipment and techniques to carry out investigations, which usually take place in a dedicated environment, but sometimes in other clinical settings, such as an operating theatre.
The Work
You could be:
measuring electrical activity in the brain by attaching electrodes to the patient's scalp and monitoring results (known as electroencephalography – EEG)
testing the function of nerves in the body by attaching pads that produce small electrical pulses to the patient (known as nerve conduction studies – NCS)
assisting doctors specialising in clinical neurophysiology with measuring electrical activity in the muscles by inserting a fine needle into the patient's muscles requiring investigation (known as electromyography – EMG)
conducting tests with patients by monitoring nerve pathway function in response to stimuli such as flashing lights or sounds (known as evoked potentials – EPs)
monitoring brain, nerve and muscle function while patients are asleep
using necessary tests to monitor the effects of drug treatments and medical procedures
recording and interpreting data from tests
working with other medical staff to determine diagnoses and treatment
performing regular checks on all machinery and equipment.
Pay
Clinical Neurophysiologists who work for the NHS are on Agenda for Change pay scales. The current pay scales are from April 2023. They generally start on Band 5, £30,229 to £37,664 a year. 
Specialist neurophysiologists are paid on Band 6, £37,831 to £46,100 a year. Team managers are on Band 7, £46,244 to £53,789 a year.
Experienced neurophysiologists can earn over £40,000 in private healthcare establishments.
Conditions
You work in the neurophysiology unit of a hospital, a ward or operating theatre.
Working hours are normally regular, but you may have to work some weekends and evenings, nights (for sleep clinics) or be on call for emergencies.
You might sometimes wear protective clothing, for instance when in an operating theatre.
There might be some lifting of heavy equipment.
You might travel between hospitals or clinics.
You would work with patients of all ages, including children.
Workforce Employment Status
LMI data powered by LMI for All
Getting In
You should look for a position as an NHS employed practitioner trainee in Clinical Physiology, where you would study for the BSc (Hons) degree in Clinical Physiology (SCQF Level 10) at Glasgow Caledonian University. Look out for trainee positions on NHS Scotland Recruitment.
You should preferably already have a science related degree (SCQF Level 9-10) to enter the trainee programme. However, to get on the training pogramme, you need 3-4 Highers at BBC or BCCC.
Experience in a healthcare setting would be an advantage.
Both trainee and qualified posts are advertised in local press and the NHS jobs websites.
You will require a satisfactory criminal record check from Disclosure Scotland to show that you are suitable for this type of work. Contact Disclosure Scotland for details on the type you would need.
Workforce Education Levels (UK)
LMI data powered by EMSI UK
Job Outlook Scotland
Job Outlook Scotland and UK
Scotland
2022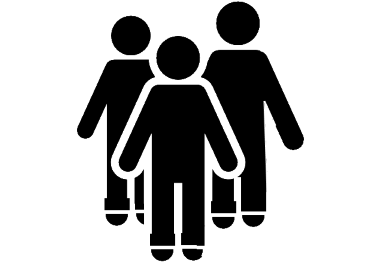 0.9 %

RISE

2027
United Kingdom

2022
3 %

RISE

2027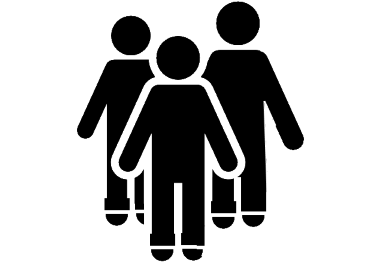 LMI data powered by EMSI UK
What Does it Take?
You should be:
interested in anatomy and physiology
good at maths and human biology
accurate and precise
good at analysing information
responsible and decisive
a good team worker
able to deal with difficult or distressing situations
able to concentrate for long periods of time.
You should have:
good hand-to-eye co-ordination
good manual dexterity
practical skills for using technical equipment
good communication skills
excellent attention to detail and a high level of accuracy
a sympathetic approach for working with patients of all ages.
Training
The degree programme involves block release while employed as a practitioner-level trainee with the NHS. This is usually 2 days a week (term time) academic contact and the rest of the time in post.
The programme lasts 4 years.
Trainees can join the Association of Neurophysiological Scientists (ANS) as student members and upgrade membership when they graduate.
You can also register with the Academy for Healthcare Science.
Getting On
Qualified neurophysiologists can move on to supervisory or managerial posts.
You can study a postgraduate qualification, after which you might move into research or a more senior post.
You may specialise in certain neurological conditions, such as epilepsy.
You would be expected to undertake continuing professional development (CPD) to keep up to date with the latest developments and technology.
Video
Contacts
The following organisations may be able to provide further information.
Was this article useful?
Please help us improve Planit by rating this article.