Stagehands work with sets and scenery for theatre, television and film productions. They carry out a range of duties and are a vital part of any performance. They are also called stage technicians or stage crew.
The Work
You could be:
moving sets, scenery and furniture between scenes and sometimes transporting items between locations
attending rehearsals to learn scene changes
following the plans of the set designer and the instructions of the stage manager
helping the carpenter or plasterer to construct the stage set or scenery
operating lights and providing some sound effects
opening and closing curtains between acts
operating manual and automated machinery to move parts of the set and scenery
clearing the stage and storing the set when the production has finished
keeping scenery and sets clean and in good condition.
Pay
The figures below are only a guide. Actual pay rates may vary depending on:
where you work
the size of the company or organisation you work for
the demand for the job.
Stagehands can earn between £20,000 and £23,000 a year, rising to over £27,000 a year with experience. Sometimes pay is hourly, depending on location and experience. However some theatrical jobs are on a "low pay or no pay" basis with those involved sharing any profits after the event.
The Broadcasting Entertainment Cinematograph and Theatre Union (BECTU) website publishes the latest rates from the Advertising Producer's Association (APA) Recommended Crew Rates (July 2022).
Minimum Basic Day Rate: £274.00
Maximum Basic Day Rate: £321.00
Basic Hourly Rate: £32.00.
Conditions
As a stagehand you work backstage or behind the scenes in theatres, TV and film studios.
In theatre you work long hours, including evenings.
You have to do a lot of heavy lifting and work at heights.
You may work in more than one location, for example on a production that tours the country.
You will be particularly busy between scenes and at the end of a production.
Work can be on a contract basis, lasting a set amount of time, or on a casual basis, only working as and when you are required.
Workforce Employment Status
LMI data powered by LMI for All
Getting In
You do not need formal qualifications but a good basic education is helpful and entrants usually have work experience and qualifications in joinery, metalwork or painting and decorating.
You might get in through a Modern Apprenticeship. You may need some subjects at National 4 or 5 for entry.
You need a strong interest in the theatre, television and films.
It helps if you have worked in amateur or student productions.
This is a very physical job and you must be fit and strong.
Jobs are mainly in towns and cities. UK Theatre website advertises vacancies.
Look for vacancies on the website Mandy as well as in trade journals such as Broadcast and Stage, Screen and Radio Magazine.
A driving licence may be useful.
Workforce Education Levels (UK)
LMI data powered by EMSI UK
Job Outlook Scotland
Job Outlook Scotland and UK
Scotland
2022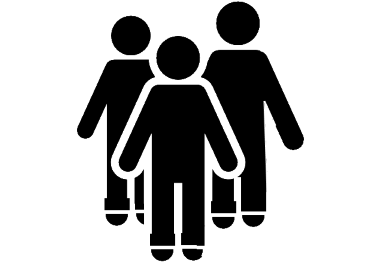 5.3 %

FALL

2027
United Kingdom

2022
1.1 %

FALL

2027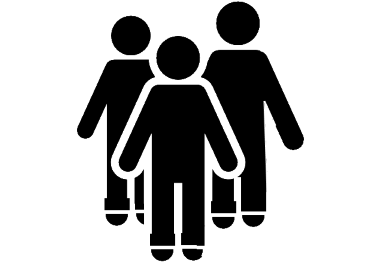 LMI data powered by EMSI UK
What Does it Take?
You should have:
a practical, methodical approach
the skills to understand stage plans
the ability to work quickly between scenes
the ability to work under pressure to meet deadlines
artistic flair
a good level of fitness and head for heights
team working skills
an interest in theatre and performance
awareness of health and safety procedures.
Training
You might do a diploma accredited by the Scottish Qualifications Authority (SQA), in a relevant subject such as Technical Theatre Operations.
Training is also on the job with more experienced staff.
There are short courses in health and safety, scaffolding, and using hydraulics and pulleys.
Getting On
With experience on the job and further skills, you may be able to move on.
Promotion prospects are limited unless you work in a large team. You might then progress to be team leader.
You may be able to become a theatre technician, specialising in one area, such as set design, lighting, sound or special effects.
Gaining qualifications in theatre technology or stage management may help you to get promotion and may allow you to move into stage management (see Stage Manager).
More Information
Take a look at The Stage online magazine for information on jobs and auditions. You can even download a Jobs and Auditions app for your iPhone.
The Creative and Cultural Skills website has a careers section called Creative Choices which covers careers information, jobs and opportunities in the theatre and music business.
Trainee Finder is ScreenSkills flagship new entrant programme which offers paid work placements across a range of roles in film and TV. Applications are currently closed for the 2024-25 programme. Recruitment will usually begin around September of the year before placement. Find out more and apply online by visiting the Film Trainee Finder website.
Video
Contacts
The following organisations may be able to provide further information.
Was this article useful?
Please help us improve Planit by rating this article.