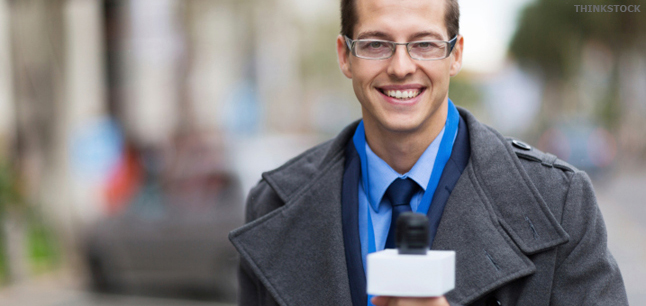 A broadcast journalist works in radio, television or online (multimedia), researching and collecting stories and writing them up for reporting in news bulletins and other programmes. Broadcast journalists can fill a number of roles in the production of a programme including editor, reporter, presenter/news anchor, producer and correspondent.
The Work
You could be:
following up leads from contacts and using the internet to generate stories for news and interest features
attending press conferences, asking questions and ranking news stories in order of importance
choosing the right angle for a story and choosing appropriate images, locations and sound
writing and editing scripts for bulletins and news reports
editing tapes and scripts using specialist software so that they fit exactly into a time slot
presenting live or pre-recording, in a TV or radio studio or on location
interviewing people, sometimes live on air, perhaps asking challenging questions
liaising with colleagues in other locations to provide updates on local news stories
specialising in a particular field such as politics, sport or popular culture.
Pay
The figures below are only a guide. Actual salaries may vary, depending on:
where you work
the size of company or organisation you work for
the demand for the job.
Starting salaries with a local news organisation might be anything between £15,000 and £22,000 a year. Trainees at the BBC earn between £19,500 to £23,842 outside London and £24,418 to £28,760 within London. With experience this can rise to between £30,000 and £45,000 a year. Top broadcasting journalists in national or international news organisations can earn more than £80,000 a year. Salaries in television tend to be higher than in radio.
Conditions
You might be indoors or outdoors – outdoor work could be in all weathers and conditions.
You would work irregular hours including evenings, weekends and public holidays; shift work is common.
You sometimes travel locally or abroad, with overnights away from home.
You might be in challenging or dangerous locations (for example in a conflict zone or somewhere with extreme weather).
You work to tight deadlines in a pressurised environment.
Workforce Employment Status
LMI data powered by LMI for All
Getting In
Getting a start in broadcasting is hard. Sometimes you have to take any job in the field, just to get in and make contacts. The three major broadcasters in Scotland are the BBC, STV and Channel 4. There are many local radio stations and some local television stations in Scotland. Some broadcast journalists have moved initially to get experience.
There are no formal entry requirements, but many entrants have a degree or postgraduate qualification in journalism, broadcasting, radio, television, multimedia or online journalism.
The BBC offers two journalism apprenticeship schemes for people 18 and over who may or may not have some journalistic work experience but no specialist qualifications. See the 'More Information' section below.
Channel 4 offer an Investigative Journalism Training Scheme for graduates interested in working in investigative broadcast journalism.
The most common route in is by a degree (SCQF Level 10) or postgraduate (SCQF Level 11) journalism training course. Within Scotland there are degree and postgraduate degree courses in journalism at Edinburgh Napier, Glasgow Caledonian, Robert Gordon, Stirling, Strathclyde and the West of Scotland Universities. Entry to a degree is usually 4-5 Highers, plus National 5 English.
The Broadcast Journalism Training Council (BJTC) accredits a number of courses. In Scotland these are the BA (Hons) and MA Multimedia Journalism at Glasgow Caledonian University and the MA Broadcast Journalism at the University of the West of Scotland.
Many broadcasting journalists follow a route from local newspapers to local radio to national broadcasting.
Employers expect you to have practical experience. You can get this through student, hospital or local radio or television placements.
It helps to make a show reel to send on spec – make sure that the first 10-15 seconds is your best work. You must follow up with a phone call.
For newspaper experience contact local or national newspapers. You may have to do several unpaid work experience placements (internships) before earning your first wage.
Workforce Education Levels (UK)
LMI data powered by EMSI UK
Job Outlook Scotland
Job Outlook Scotland and UK
Scotland
2022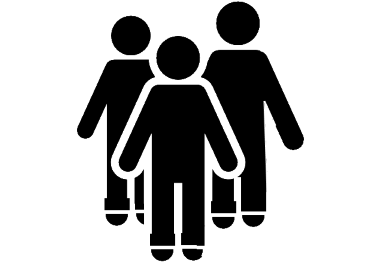 4.7 %

FALL

2027
United Kingdom

2022
0.6 %

RISE

2027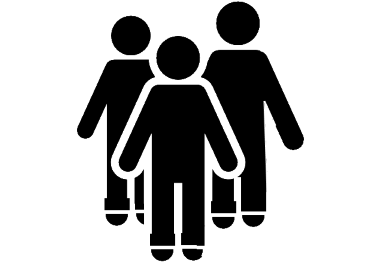 LMI data powered by EMSI UK
What Does it Take?
You need to be:
curious
tactful but persistent
resourceful and assertive
observant
honest and accurate
articulate – with a good voice for broadcasting
adaptable in writing style, able to read and summarise quickly
able to work under pressure to tight deadlines
good at working in a team.
You need to have:
strong written and verbal communication skills
an interest in news and current affairs
excellent interviewing and research skills
an understanding of government and social policies
a knowledge of current laws, press regulations and ethics
awareness of health and safety issues.
Training
The BBC and ITV, as well as some independent companies, run in-house on the job training schemes. Competition for places is fierce.
Channel 4 runs work experience, apprenticeship, graduate and scholarship programmes through its training arm 4talent. You would need to be willing to move around the UK.
IT and social media experience is also required.
Getting On
Many journalists now work with multimedia – in radio, television and online. Digital Audio Broadcasting (DAB) has opened many new opportunities across radio and television.
Most work freelance, on short term contracts. You may have to move to get your next job.
Permanent contracts are rare.
You usually start off working in the newsroom.
If you get a long term contract you can seek promotion to a senior post as sub-editor, news producer, programme editor or special correspondent.
More Information
The Journalism Diversity Fund was set up by a number of different organisations involved in journalism and is run by the NCTJ. It aims to support the training of people from ethnically and socially diverse backgrounds. Bursaries may be awarded to individuals applying for National Council for the Training of Journalists (NCTJ) accredited courses. For more information visit the Journalism Diversity website.
The Guardian Media Group's, Scott Trust Bursary Scheme also offers a number of bursaries to postgraduate students each year, to study newspaper, web or broadcast journalism.
The BBC offers two paid Journalism Apprenticeship Schemes - Fast Track or Advanced. Training and work experience may be at any of the national or regional news centres in the UK, including Glasgow, Salford, Cardiff and Belfast. Places in Scotland are limited so you may have to be prepared to move to another area. To apply you must be 18 or over and have at least English and Maths at National 5. Competition for places is fierce. See the BBC Trainee Schemes website for more details.
Trainee Finder is ScreenSkills flagship new entrant programme which offers paid work placements across a range of roles in film and TV. Applications are currently closed for the 2024-25 programme. Recruitment will usually begin around September of the year before placement. Find out more and apply online by visiting the Film Trainee Finder website.
Video
Contacts
The following organisations may be able to provide further information.
Was this article useful?
Please help us improve Planit by rating this article.