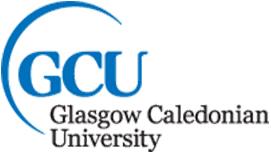 Content
Organisations are legally, financially and morally required to manage their risk-bearing activities. Risk is an inherent part of business, and risk managers are prized for their skills by organisations of all types and in all sectors.

Accredited by CII (Chartered Insurance Institute), this is the only programme of its kind in the UK and leading companies approach the university directly when seeking to employ risk graduates.

Year 1
Risk in Society and Business; International Economic Issues and Challenges; Law in Business; Fundamentals of Financial Management; Enterprising Behaviours for the Business Professional; Fundamentals of Risk Management.

Year 2
Risk Analysis & Control Techniques; Principles and Practice of Insurance and Risk Transfer; Project Management and Risk; Ethics & Responsible Leadership; Organisational Risk and Resilience; Option module.

Year 3
Work placement plus Business Research Methods: Theory and Practice OR Entrepreneurship for Business, Society and the Professions; Business Continuity Management & Planning; Risk and Society; Managing Health, Safety and Hygiene;

Business Research Methods: Theory and Practice; Option module.

Year 4
Honours Dissertation; Risk Strategy, Culture and Leadership; The Risk Governance of Emerging Risks; International Management of Risk; Option module.
Entry Requirements
2020 entry requirements:
4 Highers at BBBB including English plus National 5 Maths. A Foundation Apprenticeship is accepted in place of 1 non-essential Higher. For widening access entry contact the institution.
Faculty
Glasgow School for Business and Society
Department
Finance, Accounting and Risk
Website