Health service managers run National Health Service (NHS) trusts, hospitals, health centres and GP practices. They may organise services themselves, or 'buy in' services from other firms, making sure they get good quality and value for money.
The Work
You could be:
deciding on budgets
managing administrative and clinical staff
recruiting staff and organising training
managing contracts
setting targets and putting procedures in place to ensure they are met
deciding what services to offer or what staff to recruit
making sure Government guidelines are followed
dealing with communications with other professionals and the public
analysing statistics and other data and writing reports.
You might specialise in a particular area, or you might move from area to area during your career. The main specialisms include: finance, human resources, purchasing and supplies, facilities management, practice management, clinical management and information management.
Pay
The figures below are only a guide. Actual pay rates vary widely, depending on the health service department in which you work.
Trainees on the NHS Scotland General Management Training Scheme start at £24,057 a year. Health service managers are paid on the NHS Agenda for Change, typically starting at Band 6, £37,831 to £46,100 a year, rising to Band 8c, £79,466 to £85,181 a year with further training and experience. The current pay scales are from April 2023.
For those entering management from outside the NHS, salaries can vary according to previous experience and the level of responsibility of the post.
Conditions
You would work in an office within a health service establishment.
You might have to travel to meetings and training courses.
You would work around 37 hours a week, although at times you might need to work longer hours to meet deadlines.
If you are based in a hospital you may have to work shifts to cover a 24-hour service.
Workforce Employment Status
LMI data powered by LMI for All
Getting In
There is no single route to becoming a health service manager.
You can apply for an advertised job if you have a degree (SCQF Levels 9-10) or a suitable professional qualification, such as in accountancy, human resource management, information technology or purchasing and supply.
You may also be able to apply for management posts if you are already a qualified allied health professional such as nurse, physiotherapist or biomedical scientist.
If you have at least a 2:2 Honours degree, you can apply for the NHS Scotland Management Training Scheme. This is a three-year training programme, which includes studying for a postgraduate diploma or MSc for the general route or a CIPFA Professional Qualification for the finance route. You must be prepared to work anywhere in Scotland. Details of the scheme and the application procedure can be found on the website, below.
Alternatively, you might start off by working in one of the areas of specialisation (see above) and then move on to become a general manager.
It is possible to start in the NHS in an administrative post and progress into management by following internal and external training courses. For junior administrative posts, you would need 4-5 subjects at National 5 and preferably some Highers, including passes in English and Maths.
Workforce Education Levels (UK)
LMI data powered by EMSI UK
Job Outlook Scotland
Job Outlook Scotland and UK
Scotland
2022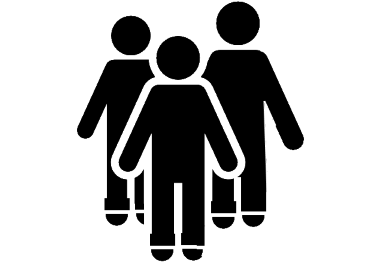 1 %

RISE

2027
United Kingdom

2022
3.4 %

RISE

2027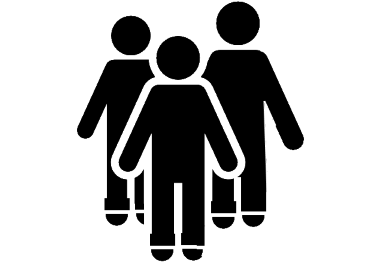 LMI data powered by EMSI UK
What Does it Take?
You should have:
good organisational skills
excellent communication skills
good negotiating skills
good problem solving skills
strong leadership skills.
You should be able to:
work calmly in stressful situations
understand and analyse information
give presentations and deal with the media
get on with people from all backgrounds
adapt to and manage change
make decisions, even when sensitive or unpopular.
Training
You would train on the job with the chance to study for more qualifications.
You could take a Postgraduate Diploma in Management Studies (DMS), a Master of Business Administration (MBA) or other relevant professional qualification by part time study or distance learning.
You could take short courses or qualifications through the Institute of Healthcare Management (IHM).
If you are a graduate following the NHS Scotland General Management Training Scheme, you would be based in one of Scotland's 14 NHS Boards. You would study for a relevant postgraduate diploma or MSc.
Getting On
There is a clear career structure in the NHS and you could go on to work anywhere in the UK.
With experience and relevant qualifications, you could move on to a senior post.
NHS Education for Scotland has developed a Postgraduate Certificate in Health Leadership and Management for staff who want to progress into management roles.
In time, you might become director or chief executive of a health authority.
Experienced managers may become self-employed and provide services on a consultancy basis.
There can be opportunities to work overseas.
More Information
The NHS Management Training Scheme is available in two routes – General and Financial. However, both routes might not be available each year. For 2021, both routes are running. Check the website for further details and when the next intake is open.
Video
Contacts
The following organisations may be able to provide further information.
Was this article useful?
Please help us improve Planit by rating this article.