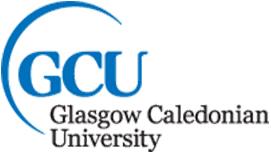 Content
Pathway students enrol on the undergraduate BA (Hons) Risk Management at Glasgow Caledonian University. In the first two years, they study the HND Business at a partner college with the opportunity to progress to year three of the degree here on campus.

Organisations are legally, financially and morally required to manage their risk-bearing activities. Risk is an inherent part of business, and risk managers are prized for their skills by organisations of all types and in all sectors.

Year 1 and 2
HND Business at Glasgow City College.

Year 3
Work placement plus Business Research Methods: Theory and Practice OR Entrepreneurship for Business, Society and the Professions; Business Continuity Management and Planning; Risk and Society; Managing Health, Safety and Hygiene; Business Research Methods: Theory and Practice; Option module.

Year 4
Honours Dissertation; Risk Strategy, Culture and Leadership; Emerging Risks and Technology; International Management of Risk; Option module.
Entry Requirements
2024 entry requirements:
3 Highers at BBC including English, History or Modern Studies plus National 5 Maths.
Department
College Pathway
Website