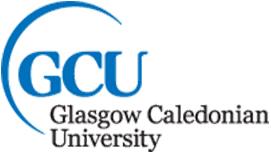 Content
The programme involves a common first two years of core elements covering Electrical Principles, Analogue and Digital Electronics, Mathematics, Software Development, Mechanical Principles, Electrical Systems and a yearly Design Project. Modules titles and content in subsequent years often change as the curriculum and new technologies develop. In the advanced years students can expect to undertake core modules with optional modules to personalise their learning or career aspirations.

Year 3
Core: Digital and Programmable Systems, Integrated Engineering Studies, Engineering Operations and Management. Typical year 3 options include Signals and Electronic Systems Design, Communications Engineering, Modelling and Data Analysis, Computer Aided Engineering, Control Engineering, Engineering Design and Analysis or Signals and Electronic Systems.

Year 4
Core: Honours Project, Digital Signal Processing. Typical year 4 options include Intelligent Robotics and Mechatronics, Digital Design and Computer Architecture, Wireless Communications, System Level Design, Engineering Design and Analysis, Computer Aided Design or Control Engineering

Year 5
Core: MEng Team Project. Typical year 5 options include Digital Communications, Real Time DSP, Embedded Systems Applications, Image Processing and Machine Vision, Optical Communications, Simulation of Computer Networks, Wireless and Mobile Communications Systems, Control Systems, Industrial Communications and Networks or Condition Monitoring.
Entry Requirements
2024 entry requirements
Standard entry: 4 Highers at BBBB including Maths and a science or technological subject plus National 5 English.

Widening access entry: 4 Highers at BBBC including Maths and a science or technological subject plus National 5 English.
Faculty
School of Computing, Engineering and Built Environment
Department
Electrical and Electronic Engineering
Website