Naval architects are engineers who are responsible for designing, building, maintaining and repairing all kinds of ships and offshore structures, from oil tankers, cargo ships, yachts and vehicle and passenger ferries to submarines, warships, hovercraft and oil and gas platforms.
The Work
You could be:
preparing detailed plans and drawings of the proposed vessel or structure, using computer-aided design (CAD) software
ensuring that the design is economical and functional and that the vessel or structure is safe and seaworthy
preparing and checking calculations for strength and structural aspects
assessing what materials and equipment are needed and planning the construction process
obtaining materials and co-ordinating the construction, launch and trials of the vessel or structure
carrying out assessments and analysis including stability and hydrodynamics
working with engineers from other disciplines and managing build projects and the resources required to make sure it meets the budget and deadline
making sure that the work done meets required international safety and quality standards
specialising in one area, such as research and development, design, construction and repair or consultancy, or in several areas.
Pay
The figures below are only a guide. Actual pay rates may vary, depending on:
where you work
the size of the company or organisation you work for
the demand for the job.
The starting salary for graduate entrants is usually around £30,000 a year. With experience this can rise to £35,000 to £50,000 a year. Senior architects can earn up to £65,000 or more a year.
Conditions
Working conditions can vary, depending on how you specialise.
You mainly work in an office or design laboratory, working at a computer for long periods.
If you work in construction or repair, conditions in the shipyard, dock or marina can be noisy and dirty. You may have to wear overalls, together with protective headgear, footwear and glasses.
You need to be physically fit working on board a vessel or offshore platform. You may have to work outside in bad weather and rough seas.
You would work normal office hours for much of the time. However, you may have to work extra hours to meet deadlines or deal with emergencies.
You may also have to travel to docks and shipyards, spending time away from home.
Overseas travel may also be necessary from time to time.
Workforce Employment Status
LMI data powered by LMI for All
Getting In
You would normally study for a degree (SCQF Level 9-10) in naval architecture, ocean, offshore or marine engineering.
The most direct route for entry is to take a specialist degree course.
You may get in with other engineering subjects, or maths or physics, followed by a relevant postgraduate course (SCQF Level 11). You need to choose a course which is accredited by the Royal Institution of Naval Architects (RINA).
Degree courses require 4-5 Highers. Subjects should normally include English, Maths and one or more from Chemistry, Physics or Engineering Science.
The University of Strathclyde offers BEng and MEng degrees (SCQF Level 11) in Naval Architecture, although several universities in the UK offer specialist naval architecture degrees.
You would normally need 4 or 5 Highers including Maths and Physics or Engineering Science to get into the above courses. Advanced Higher Maths is also recommended.
UK wide, naval architects are employed by shipbuilding and repair yards, oil rig fabricators, marine equipment manufacturers, shipping companies, the Ministry of Defence and the Defence Engineering and Science Group.
There are also some opportunities in designing and building yachts and other small craft. Some work as ship surveyors for marine classification companies which set standards for the design, construction and maintenance of ships, or for the Maritime and Coastguard Agency.
Workforce Education Levels (UK)
LMI data powered by EMSI UK
Job Outlook Scotland
Job Outlook Scotland and UK
Scotland
2022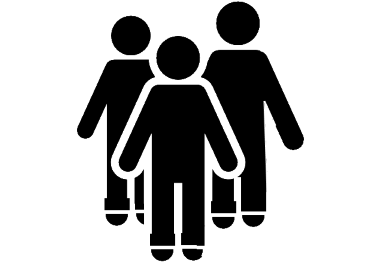 1 %

RISE

2027
United Kingdom

2022
1.6 %

RISE

2027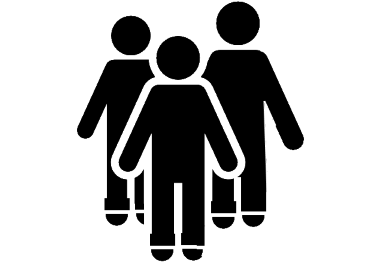 LMI data powered by EMSI UK
What Does it Take?
You need to have:
an understanding of different engineering disciplines
a logical and analytical approach
spatial awareness and ability to design in 3D
leadership skills
a creative approach to finding solutions
technical ability and good IT skills
business awareness
a strong sense of responsibility
good communication skills.
You need to be able to:
interpret complex technical information and drawings
plan and manage programmes of work
work to timetables and under pressure to meet deadlines
work as part of a team with a broad range of other professionals
be flexible and versatile.
Training
Following your degree and after further training and practical experience with an employer, you can go on to register with the Engineering Council as a professional engineer – either Incorporated Engineer (IEng) or Chartered Engineer (CEng).
For IEng you need to have a recognised Bachelor's degree (SCQF Level 9) or a recognised HNC (SCQF Level 7) or HND (SCQF Level 8) plus further study to Bachelor's degree level.
For CEng you need to have a recognised Bachelor's degree with Honours (SCQF Level 11) plus a recognised Masters degree (or equivalent), or a recognised integrated Master of Engineering (MEng) degree (SCQF Level 11).
If you don't have any of the qualifications mentioned above, you may still be able to achieve IEng or CEng by other approved routes. You can check these alternative routes with the Engineering Council or with the Royal Institution of Naval Architects (RINA).
You must keep up to date with changes in technology for your continuing professional development (CPD). You can do courses through the RINA.
Getting On
Naval architects who first qualify as IEng can progress to CEng after further training and experience. This can open up a wider range of opportunities.
Some highly qualified naval architects become consultants offering specialist services.
You may also be able to move into general management, or into teaching and academic research in colleges and universities.
There can be opportunities to work abroad.
More Information
The Engineering Council sets and maintains the standards of the engineering profession in the UK. It does so through 50 professional engineering institutions which are Licensed Members of the Engineering Council.
The Tomorrow's Engineers website has more information on careers in engineering.
Video
Contacts
The following organisations may be able to provide further information.
Was this article useful?
Please help us improve Planit by rating this article.