Offshore service technicians work for the oil and gas industry, installing, testing and maintaining a variety of equipment. They are also known as process operation technicians or maintenance technicians.
The Work
Offshore service technicians work in the following areas:
electrical maintenance – repairing and maintaining equipment such as power distribution systems, motors and control systems
instrument and control maintenance – repairing and maintaining process control and safety systems
mechanical maintenance – repairing and maintaining equipment such as pumps, engines and turbines
process operations – maintaining the safe operations of oil and gas production.
You could be:
working offshore, installing new equipment and testing it afterwards
fault-finding and carrying out routine repairs
maintaining and modifying existing equipment
interpreting and working from technical drawings
working with mechanical and hydraulic equipment such as high pressure pumps, hand tools and specialised mechanical tooling
taking part in risk assessments
occasionally working onshore in the company workshop
completing technical reports with details of work carried out
when onshore, being on call to go out at short notice to carry out a repair job on a rig, platform or drill ship.
Pay
The figures below are only a guide. Actual pay rates may vary, depending on:
where you work
the size of the company or organisation you work for
the demand for the job.
As an offshore service technician, you are paid a basic 'on call' salary plus a bonus for every day you have to spend offshore. The salary may start at around £18,000 to £25,000, rising to £35,000 a year. Salary increases with the amount of time spent offshore, with average salaries in the region of £40,000 to £50,000 a year.
There may also be additional benefits such as private healthcare and a pension.
Conditions
You are based onshore in an office or workshop and offshore on an oil or gas platform or oil rig.
You are on call much of the time and so your actual working shifts are irregular – you might be offshore for 10 days, then home for 5, and then offshore again for another 8 days.
Onshore, you work regular hours Monday to Friday. Offshore you may have to work irregular hours, including weekends.
Offshore you work outdoors on the rig where it can be noisy, stormy, cold and dirty. You would travel there by helicopter.
There is often no mobile phone signal, but there are pay phones and usually broadband internet access.
Alcohol is banned on rigs, and there is random alcohol and drug testing.
When offshore you would wear protective clothing and safety equipment such as gloves, boots and a hard hat. You would live in shared accommodation.
Onshore you spend most of your time sitting at a computer in a clean, comfortable office.
You may do a lot of travelling all over the world, as you have to go where the project is. Companies often operate at a global level.
Workforce Employment Status
LMI data powered by LMI for All
Getting In
The main entry route is the Oil and Gas Technical Apprentice Programme (OGTAP), run by the Offshore Petroleum Industry Training Programme (OPITO) and the Engineering Construction Industry Training Board (ECITB). Entry requirements are a minimum of 4 subjects at National 5 including English, Maths, Physics and/or Chemistry or Engineering Science. (Higher Maths plus 3 subjects at National 5 including English will be considered if you do not have National 5 Chemistry, Engineering Science or Physics).
You first complete an online application. If successful, you are invited to do an aptitude test, which covers numerical reasoning and a situational judgement assessment. If you pass, then you attend a formal interview.
To work offshore you must pass a medical examination every 2 years.
You must also pass an offshore survival course such as the Basic Offshore Safety Induction and Emergency Training Certificate (BOSIET). Contact Cogent for more details.
You may also have to undertake the Minimum Industry Safety Training (MIST) course.
Workforce Education Levels (UK)
LMI data powered by EMSI UK
Job Outlook Scotland
Job Outlook Scotland and UK
Scotland
2022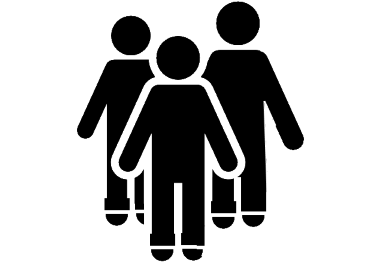 2 %

RISE

2027
United Kingdom

2022
1.8 %

RISE

2027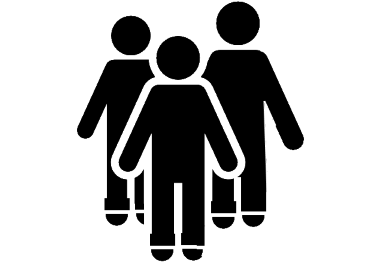 LMI data powered by EMSI UK
What Does it Take?
You should have:
excellent communication skills
good practical skills
problem solving skills
self-confidence and good judgement
a responsible approach to health and safety.
You should be able to:
understand technical drawings
work under pressure and meet deadlines
work within a project budget
work well in a team.
Training
The Oil and Gas Technical Apprentice Programme is a 3-year 9-month training programme. You would attend college (in Aberdeen, Edinburgh or Falkirk) for the first 21 months, followed by 2 years of on the job training with a sponsoring company. You would be working under the supervision of experienced staff.
During the college phase, you complete an SVQ in Performing Engineering Operations at SCQF Level 5, an NC (SCQF Level 5-6) in mixed engineering disciplines and an HNC (SCQF Level 7) in your chosen discipline.
During the second stage you complete an SVQ in the relevant discipline at SCQF Level 6.
After your apprenticeship or course, and further training with your employer, you can work towards registering as Engineering Technician (EngTech) with the Engineering Council.
There are relevant postgraduate qualifications available at Certificate, Diploma or MSc level (SCQF Level 11).
You need to keep up to date with new developments throughout your working life.
Getting On
You could move on to be the manager of a section or a department.
With further study and practical experience, you could progress to become an engineer at the higher levels of Incorporated Engineer (IEng) and Chartered Engineer (CEng).
For the IEng you need to have a recognised Bachelor's degree (SCQF Level 9) or a recognised HNC (SCQF Level 7) or HND (SCQF Level 8) plus further study to Bachelor's degree level.
For CEng you need to have a recognised Bachelor's degree with Honours (SCQF Level 10) plus a recognised Masters degree (or equivalent), or a recognised integrated Master of Engineering (MEng) degree (SCQF Level 11).
If you do not have any of the above qualifications, you may still be able to achieve IEng or CEng by other approved routes.
UK engineering qualifications are respected throughout the world and so there may be opportunities to work abroad.
More Information
The Engineering Council sets and maintains the standards of the engineering profession in the UK. It does so through 50 professional engineering institutions which are Licensed Members of the Engineering Council.
The Tomorrow's Engineers website has more information on careers in engineering.
Video
Contacts
The following organisations may be able to provide further information.
Was this article useful?
Please help us improve Planit by rating this article.