Mudloggers collect samples of drilling fluid (mud) taken from a gas or oil well, and record these in sequence (known as a mudlog) for analysis. Mudlogs are used to calculate if oil or gas levels make a well profitable. 
Also known as Logging geologists, they are responsible for detecting any dangerous issues that would affect work at the well site.
The Work
A mudlog details all drilling activity at the well, such as drill cutting rate, speeds and times, depths, mud characteristics and the presence of gas and oil. Mudlogging is also known as hydrocarbon well logging.
You could be:
regularly collecting samples from a 'mudshaker' (situated at the surface of the drill) which separates rock cuttings from the mud, and recording the time and depth at which they were taken
washing and dividing the cuttings into portions to produce a chart showing each sample according to depth drilled, for client approval
examining cuttings under a microscope with UV light to classify the rock type, for example limestone, sand or shale
recording any gas and oil present in the samples (a 'show') and noting chemical properties of the fluid, such as viscosity, weight and salinity (salt and water content)
using gas chromatography to detect the presence of hydrocarbons such as methane or propane, or calculating how much natural gas is present
monitoring site conditions using a computerised logging unit, detecting potential dangers such as gas bubbles travelling up the drill pipe which could cause a blow out, and informing the drilling team
following all health and safety procedures on the site, and promoting them to others
maintaining or repairing equipment at the site, calibrating gas equipment, and maintaining a stock inventory
providing daily reports and logs to clients, and writing a summary report when the well is finished.
Pay
Starting pay for Mudloggers is around £25,000 to £30,000 a year, rising to around £45,000 a year with experience. With substantial experience earnings can rise to around £70,000 a year.
Food, travel and accommodation expenses are usually covered by employers.
Conditions
You work from an office in a trailer, usually at a remote drilling site offshore.
Working hours are long and unpredictable, with some shift work involving 12 hours a day or more, and up to 7 days a week.
Work is usually on a rotational system of between 2-4 weeks on, 2-4 weeks off, with longer times off between jobs. Work ends when the well is finished.
Working conditions can be dirty, cold and wet. Bad weather conditions can make remote areas potentially dangerous working environments.
Employers provide free accommodation and meals and there are usually good recreational facilities. You would usually share a cabin with a colleague.
Alcohol is banned on oil rigs, and there is random alcohol and drug testing.
When working on the drilling site, you would wear protective clothing. Employers provide all necessary safety equipment, such as thermal suits, gloves, boots and a hard hat.
You normally work in small teams of 2 or 4, consisting of mudloggers and drilling engineers.
Workforce Employment Status
LMI data powered by LMI for All
Getting In
Most entrants have a degree in geology, or in a relevant subject as physics, mathematics or chemistry. Other relevant specialisms include petroleum geology and earth sciences.
Entry requirements for science degree courses are normally 4-5 Highers including Maths and Physics, plus English, Maths and Chemistry or Physics at National 5.
The University of Aberdeen offers a degree (SCQF Level 9-10) in Geology and Petroleum Geology, and the University of Glasgow offers a degree in Earth Science.
Heriot-Watt University offers a degree in Applied Petroleum Geoscience.
You may possibly get in with an HND (SCQF Level 7) in a relevant subject, coupled with relevant practical work experience, but most employers want a graduate due to the scientific nature of data that needs to be analysed.
To work offshore you need a Basic Offshore Safety Induction and Emergency Training Certificate (BOSIET). You may also require the Offshore Medical Certificate.
Mudloggers work mostly for smaller companies who are subcontracted by larger oil and gas companies. There are opportunities on North Sea oil rigs and in the Middle East, South America or Africa.
Jobs are usually advertised on specialist sites such as Oil and Gas Job Search, myOilandGasCareer.com, Rigzone and Energyjobline.
Workforce Education Levels (UK)
LMI data powered by EMSI UK
Job Outlook Scotland
Job Outlook Scotland and UK
Scotland
2022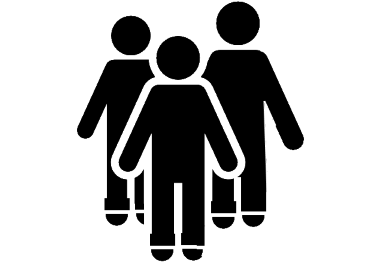 1.1 %

RISE

2027
United Kingdom

2022
2.7 %

RISE

2027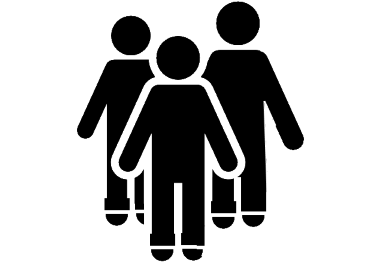 LMI data powered by EMSI UK
What Does it Take?
You will need:
a strong interest in geology
excellent IT skills
good decision making skills
strong mathematical skills
excellent written and verbal communication skills.
You need to be able to:
record data accurately
cope under pressure
understand and interpret complex information
multitask
think analytically
work as part of a team, and alone.
Training
You would normally receive on the job training whilst attending specialist training courses.
This would cover using specialist computer equipment and drilling well techniques.
Your training would also include offshore survival and safety training.
The Basic Offshore Safety Induction and Emergency Training Certificate (BOSIET) course takes three days and is valid for four years.
Getting On
Mudlogging can be an excellent entry level job with the opportunity to learn about the oil and gas industry, qualifying you to apply for other jobs.
With further knowledge and training you could move into roles such as data engineer or crew chief.
Video
Contacts
The following organisations may be able to provide further information.
Was this article useful?
Please help us improve Planit by rating this article.