Telecommunications engineers plan and manage the installation and maintenance of telecommunication systems. These include fixed and mobile telephone networks, cable, satellite and digital television networks, computer networks and broadband services.
They are also called telecommunications technicians.
The Work
You could be:
working with digital and satellite systems
working on radio systems and networks, mobile phones or providing internet access
assessing customer requirements, then planning and installing systems
laying and connecting underground data cables, such as fibre optic, or installing aerial rigging
running wires and connections from exchanges and switching stations, telephone poles and underground cables
installing and configuring the electronic equipment which controls the routing of electronic signals, data and phone calls
maintaining systems daily, using testing apparatus to check for faults and carrying out repairs
specialising in a particular aspect of telecommunications technology such as telephone and IT networks or cabling and external work.
Pay
The figures below are only a guide. Actual pay rates may vary, depending on:
where you work
the size of the company or organisation you work for
the demand for the job.
The starting salary for telecommunications engineers is usually from £20,000 to £25,000 a year. With experience this can rise to between £30,000 and £40,000 a year or more. You can usually earn extra for shifts and overtime work.
Conditions
In most cases, you would do a lot of travelling – to exchanges, business premises, people's homes and buildings under construction.
If you specialise in external cabling, you have to be prepared to work outdoors in all weathers.
Many telecommunications engineers work on their own and keep in contact with their exchange or base by radio or mobile phone.
Your hours would normally be regular, but sometimes you might have to work overtime or weekends or be on call.
The job can be physically demanding and involve working at heights.
You may need to wear protective clothing, such as a hard hat.
Workforce Employment Status
LMI data powered by LMI for All
Getting In
You might enter direct, as a trainee, with subjects at National 4 or 5, or Highers.
You might enter through a Modern Apprenticeship. You normally need 3 subjects at National 4 or 5. You usually have to sit an entry test.
Or you could first take a qualification in electronic engineering, telecommunications, computing science or a related subject. Relevant courses would include a NC, NQ, HNC or HND. Entry requirements range from subjects at National 4 or 5 for NC and NQ courses to 1-2 Highers for HNC and HND courses.
Both employers and colleges will normally expect you to have English, Maths and a science or technological subject, at National 4 or 5, or Higher.
You may be able to qualify by other training routes.
You might need to have a driving licence.
You should have good general health and be fit, as you may have to do lifting and carrying.
Certain colour vision conditions may affect entry to careers within this branch of engineering.
Many telecommunications engineers work for telephone and business network providers, mobile phone companies and cable, digital and satellite TV companies. Some work for the Ministry of Defence or for the police and the other emergency services.
There are also jobs in railway signalling engineering and the oil and gas industry. There is a steady demand for staff. Increasingly, it is helpful to have skills in both telecommunications and information and communications technology (ICT).
Workforce Education Levels (UK)
LMI data powered by EMSI UK
Job Outlook Scotland
Job Outlook Scotland and UK
Scotland
2022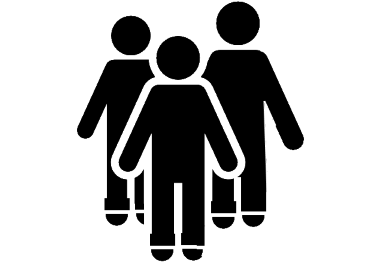 2.4 %

RISE

2027
United Kingdom

2022
2.4 %

RISE

2027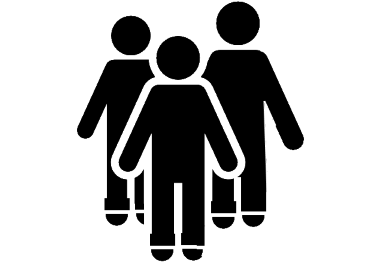 LMI data powered by EMSI UK
What Does it Take?
You need to have:
practical and technical aptitude
an accurate and methodical approach
good problem solving skills
strong IT skills
manual skills to use hand tools and connect wires and small parts
patience to trace faults
good communication skills to explain technical matters to clients
good customer care skills
an awareness of health and safety issues.
You need to be able to:
understand technical drawings, plans and circuit diagrams
pay attention to detail
analyse and understand test data results
plan your own work to agreed timetables and meet deadlines
work alone as well as part of a team.
Training
Training is often through an employer's training scheme.
A Modern Apprenticeship combines on the job and off the job training and leads to a SVQ in electronic or ICT subjects at SCQF Levels 5 to 7.
You might complete the Diploma for Information Technology and Telecommunications Professionals at SCQF Level 5 and 6.
If you do a course at college first, you would then take a job with an employer and maybe continue with further training to gain SVQs or take industry specific training.
Following your apprenticeship or college course and after further training with your employer, you can work towards registering as an Engineering Technician (EngTech) with the Engineering Council.
If you do not follow any of the above training routes, you may still be able to achieve EngTech by another approved route. You can check these alternative routes with the Engineering Council or with the relevant professional engineering institution.
You must keep up to date with new developments in technology throughout your working life.
Getting On
With experience, you may be promoted to supervisor level and perhaps move into management later.
You might also progress to network planning and design, research and development of new products and project management.
You might move into marketing and sales of equipment or into after sales service.
Engineering Technicians (EngTech) usually work under the general supervision of professional electrical or electronic engineers. With further study and training, technicians can progress to become electrical or electronic engineers at the higher levels of Incorporated Engineer (IEng) and Chartered Engineer (CEng).
More Information
The Engineering Council sets and maintains the standards of the engineering profession in the UK. It does so through 35 professional engineering institutions which are Licensed Members of the Engineering Council.
The Tomorrow's Engineers website has more information on careers in engineering.
Video
Contacts
The following organisations may be able to provide further information.
Was this article useful?
Please help us improve Planit by rating this article.