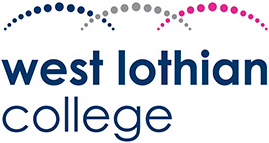 West Lothian College
West Lothian College, strategically placed between the economic centres of Glasgow and Edinburgh, welcomes students of all ages, backgrounds and abilities and helps them realise their ambitions across a range of subjects and disciplines.
The college provides learning opportunities for around 8,000 full time, part time and distance learning students each academic year.
Courses and Subjects
A range of courses from National Qualifications (NQs) to Higher National Diplomas (HNDs) are available and there are agreements with several universities to allow entry to year 2 or 3 of a degree course.
The range of subjects on offer includes: Accounting and Finance; Art & Design; Beauty Therapy and Hairdressing; Business and Management; Childhood Practice and Early Education; Computing; Construction; Creative Industries; Engineering; Events; Health and Social Care; Motor Vehicle; Nursing; Photography; Professional Cookery; Sciences; Social Sciences; Sport and Fitness; and Tourism.
Facilities and Services
Facilities available include a well stocked library, café, coffee bar, shop, sports club, hair and beauty training salon and a training restaurant, which has an excellent reputation with the public.
The Student Advice Centre staff provide guidance and assistance on a number of areas, including finances, childcare, study support and personal issues.
Video