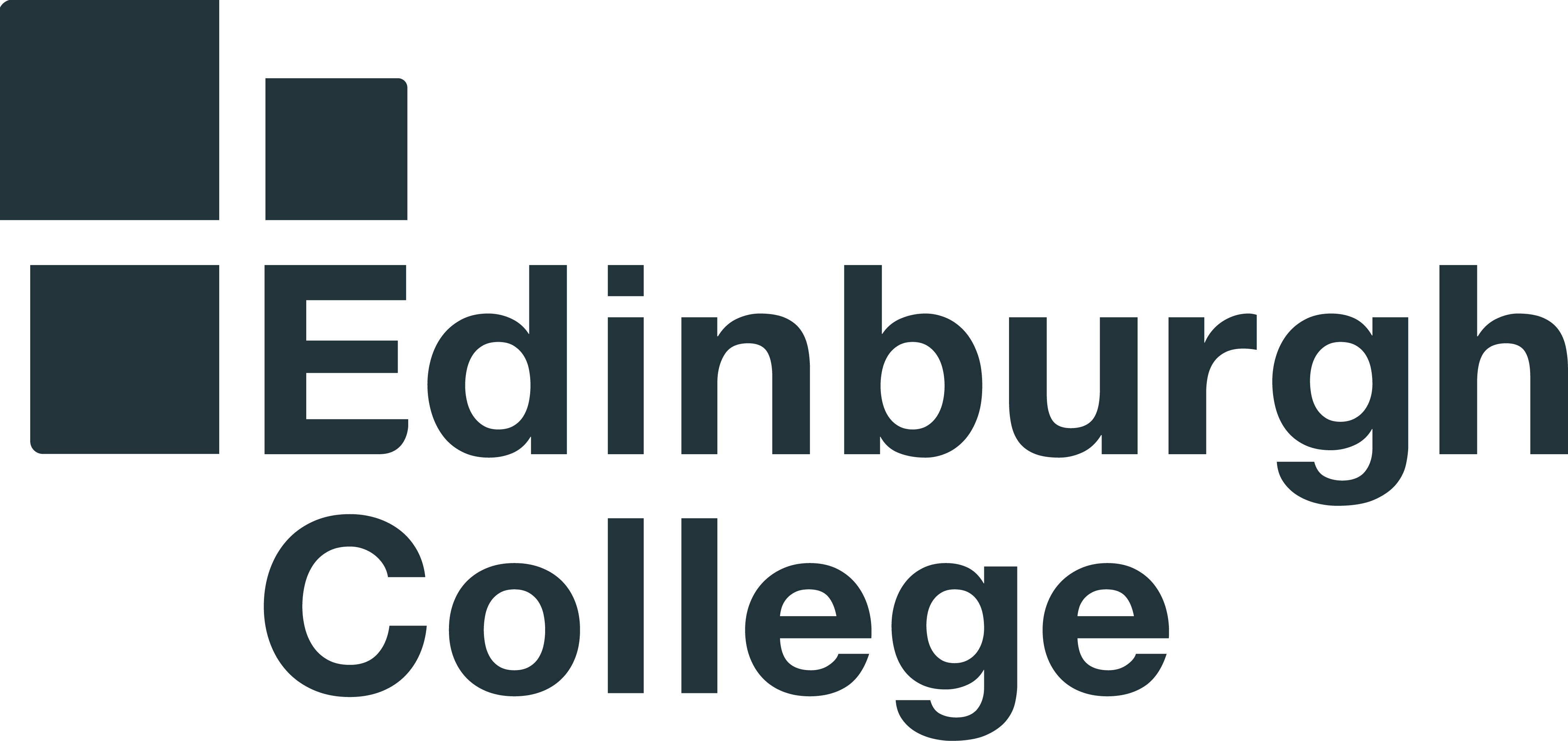 Edinburgh College
Edinburgh College has four main campuses across the Edinburgh and Lothians region: Granton, Milton Road, Midlothian and Sighthill.
With around 20,000 students, Edinburgh College is one of the largest colleges in Scotland.
Courses and Subjects
Courses are split into faculties covering all subjects: Creative Industries; Engineering and Built Environment; Health, Wellbeing and Social Sciences; Tourism, Hospitality and Business.
The college offers 900 courses ranging from Access and short courses to Higher National Certificate (HNC), Higher National Diploma (HND) and degree level on a full and part time basis. Many students progress onto second or third year of a degree programme at university after completing an HND at the college.
Facilities and Services
Granton campus is based in the north of Edinburgh. Students have access to excellent equipment and resources, and the 'learning street' has study spaces and computers as well as an onsite library and resource centre. There is a fully equipped sports halls and spacious art studios, with the latest tools and materials. The Construction Centre for Excellence offers a wide range of modern and traditional construction courses, and with the help of Historic Scotland, the centre will be continuously updated and improved.
Granton campus is host to the Performing Arts Studio Scotland (PASS), one of Scotland's largest training providers in the performing arts, where many young actors, including Dr Who's Karen Gillan, have studied. It also has the Granton Hair and Beauty Academy, the college's own training restaurant and the Construction Centre for Excellence.
The Milton Road campus is based in the east of Edinburgh, and has modern purpose built facilities. CRE:8 has amazing facilities for musicians, sound engineers and TV producers. The campus is also home to the college's main gym and spa, and the college's other training restaurant.
Sighthill campus is in the west of Edinburgh. The centre for sport and exercise provides an outstanding training facility for students, and is available for staff and students to use. There are a range of clubs you can join.
There is also the College's Salon which offers a range of hair, beauty and complementary therapy treatments at reduced prices.
The Midlothian campus, in Dalkeith features an Oil Production Platform Simulator, specialist engineering and construction equipment and purpose built plumbing and electrical workshops. The partnership between the college and engineering firm MacTaggart Scott provides a professional training facility that offers the perfect learning environment to develop engineering skills in hydraulics and pneumatics.
Video