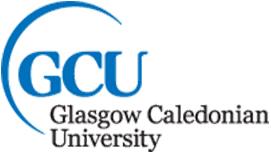 Content
3D animators create an imaginary world filled with people, cartoon characters and everyday objects moving and interacting within an ever-changing environment. Using state-of-the-art design software 3D animators make fictional worlds look real.

This programme will appeal to you if you wish to specialise in 3D computer animation for digital film and visual effects, games, architectural and concept visualisation, virtual simulation or motion graphics. The programme will introduce you to the modern practises of 3D content creation for the creative industry, help you realise your career path and offer you the ability to specialise in a suited job role.

Studio facilities include: 3D Computer Animation Labs, Virtual Reality Lab, HD Video Production Suite, Art Studio, Digital Audio Recording Studio and Game Design Studio featuring 3D Laser Scanning tools, Motion Capture tools and Rapid Prototyping machines.

The programme has been designed with consideration and feedback received from professionals in the 3D computer animation industry. Recognising the current developments in Computer Generated Imagery (CGI), games, VFX and animation, this programme reflects closely the current requirements of the industry.
Entry Requirements
2024 entry requirements
Standard entry: 4 Highers at BBBB including Art and Design or Graphic Communication.

Widening access entry: 4 Highers at ABCC including Art and Design or Graphic Communication.

You would be expected to submit a digital portfolio.
Faculty
School of Computing, Engineering and Built Environment
Department
Applied Computer Games
Website