Photographers capture still or moving images using cameras. They take photos of people, places, products and events, according to what the client wants.
The Work
Photographers usually specialise. You could be working in:
general photography – mostly weddings, portraits or group photographs
press photography or photojournalism – either freelance or on the staff of local or national newspapers
advertising and editorial – for an agency, perhaps specialising in one subject like food or cars, or taking pictures for magazine articles
fashion – clothes fashion, cosmetics and accessories, a very competitive field
scientific or medical – recording experiments and research, or diseases and treatments
landscape or nature – photographing wildlife, plants or scenery and emphasising both the scientific detail and the aesthetic appeal of the subject
commercial – photos for company advertising, marketing and PR.
Your daily tasks could involve:
discussing your client's needs (the brief)
researching and choosing the best locations for a photo shoot
setting up lighting, backgrounds and props and positioning the person or subject
selecting the right camera, lens and accessories, using modern digital or traditional camera equipment
improving or making changes to images by hand or by using specialist software, such as Photoshop
checking the quality of the images before printing or providing in digital format to the client
processing and printing photos, or arranging for this to be done
liaising with other professionals such as graphic designers, editors, writers and printers
bidding for freelance jobs or commissions.
Pay
The figures below are only a guide. Actual salaries may vary, depending on:
where you work
the size of company or organisation you work for
the demand for the job.
As with other creative professions, salaries for photographers vary greatly. Starting salaries for qualified photographers in the UK tend to be in the range of £16,000 to £20,000 a year. More experienced photographers can earn up to around £35,000, sometimes more.
It is more common now for newspaper photographers to work freelance rather than being employed. The National Union of Journalists (NUJ) website has a freelance fees guide.
Many photographers run their own business. They charge a fee, which varies depending on the work and their reputation. The better known they are, the more they can charge. Recent rates for event photographers have been between £110 and £250 per day or event.
Conditions
You would work in a studio or elsewhere on location, which could be indoors or outdoors.
You would probably use a computer to develop and modify pictures, but if not, you would spend time in a darkroom.
You might have to carry heavy equipment.
You might sometimes use chemicals to develop films, although digital photography is increasingly making this method outdated.
Hours can be long and irregular, often including weekend and evening work.
Depending on your job, you may have to travel around the UK or abroad and be away from home overnight.
If you work for the press you might find yourself in dangerous locations.
If you work in medical or clinical photography or in forensic photography you would have to deal with upsetting subjects (see job profile Clinical Photographer). You might also have to work shifts.
Many photographers work on a freelance basis and work may not always be steady.
Workforce Employment Status
LMI data powered by LMI for All
Getting In
Entry is highly competitive.
Most entrants take a full time course before applying for a job. You can take a NC/NQ (SCQF Level 4-6), HNC (SCQF Level 7), HND (SCQF Level 8) or degree (SCQF Level 9-10) in photography or in art and design with photography.
To get into an NC or NQ course you might not need formal qualifications but some colleges require 2-4 subjects, including English, at National 4 or 5. For an HNC or HND you need a minimum of 1-2 Highers or NC or NQ, and for a degree, usually 4 Highers. Certain subjects may be specified for particular courses.
Studying for a relevant Foundation Apprenticeship in S5 and S6, such as Creative and Digital Media, can provide work experience and may be accepted in place of a non-essential Higher for entry to a degree course. Entry requirements vary between colleges, but you usually require some subjects at National 5 including English and Maths.
For art and design courses, you also need a good portfolio of work.
Another route in would be to apply for a job and train on the job. You will need to show a strong interest in photography, ability in working with camera and film, and a portfolio of work. You may also need a group of subjects at National 4 or 5.
For art school courses, you need to apply through UCAS.
Workforce Education Levels (UK)
LMI data powered by EMSI UK
Job Outlook Scotland
Job Outlook Scotland and UK
Scotland
2022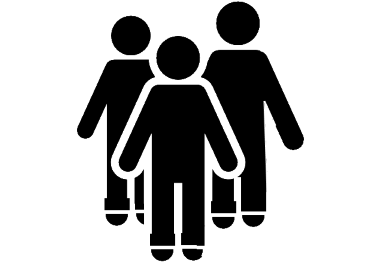 0.7 %

RISE

2027
United Kingdom

2022
3 %

RISE

2027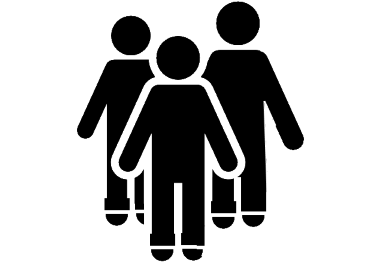 LMI data powered by EMSI UK
What Does it Take?
You need to be:
artistic and creative, with a good eye for visual effect, colour and light
competent with IT and using specialist software
able to understand and interpret a client's brief
punctual, reliable and well organised
patient and determined – in order to get the right picture
confident and self-motivated
business minded, if self-employed
able to get on well with people from different backgrounds
willing to keep up to date with changing technology and methods.
Training
The British Institute of Professional Photography (BIPP) offers professional qualifications at three levels, Licentiateship, Associateship and Fellowship. You can get a guide to qualifying on the BIPP website with details of mentoring, portfolio clinics and assessment.
Getting On
You would probably start as a photographer's assistant or a trainee, working with an established photographer, with the local press, or in a hospital, research centre or office depending on your chosen specialism.
You could move on to a more senior post in some fields.
You might set up your own business. In this case it is useful to build up a network of contacts.
More Information
There is no standard promotion. Photography is very competitive. To be successful, you must have the necessary skills, a good business sense and the ability to build up a reputation.
Young Scot and Creative Scotland operate the 'Nurturing Talent - Time to Shine Fund', which aims to support young people aged 11-25 and interested in developing creative or artistic skills. Both individuals and groups can apply for funding up to £1,000. For more information see the Young Scot website.
Video
Contacts
The following organisations may be able to provide further information.
Was this article useful?
Please help us improve Planit by rating this article.