Fine artists create original works of art using a variety of materials and techniques, such as paintings, photographs, fine prints or three dimensional pieces. They may work from their own ideas to express their views about the world, or they may create a piece of work to order from an individual or organisation (a commission).
The Work
You could be:
creating abstract paintings, drawings or photographs, perhaps of landscapes, portraits or street scenes
working with oil paints, acrylics, watercolours, pencils, ink, pastels or textured paints
researching subjects for inspiration to develop new work and recording images in your sketchbook
creating images on different surfaces and transferring with ink onto paper, such as etching on metal (acid etching), carving out wood (wood cutting) or using a template and fine mesh screen (screen printing)
creating a collection of two- or three-dimensional objects or media displays, such as lighting effects or video, for an 'installation' in a gallery
making sculptures by shaping clay or casting a mould in metal (see job profile sculptor)
promoting your work on your own website, or through exhibitions, festivals, shops, galleries and publishers, and by networking with gallery owners or art agents
attending exhibition openings, private views and artists networks
teaching, running workshops or acting as 'artist in residence'.
Pay
Pay rates vary, depending on:
where you work
the size of company or organisation you work for
the demand for the job.
The better known you are, the more you can charge. Until you become well known, you might find it difficult to make a sufficient income from your artwork alone. There is an interactive artist's fees toolkit in the Resources section of the Artist's Information Company website. (You need to be a member to access this).
The Artquest website also has guides on finance, pay and general advice on working as an artist.
If you sell your work through an agent, you need to pay the agent a fee. This could be as much as a third of the selling price.
Earnings can vary from very little, to a substantial amount if successful in selling a lot of your art work.
Conditions
Most artists are freelance so you will be able to choose the hours you work.
You may have to work under pressure when completing a commission deadline.
You may combine your own work with part time or full time employment. Some fine artists are employed by educational institutions or other organisations as artists in residence, community artists, teachers or tutors.
When working on drawings and paintings, you would work alone, in a studio or perhaps at home.
If working as a community artist or artist in residence, you may work normal part time or full time hours, although some evening work may also be required.
You would travel to visit clients, exhibitions, galleries and shops to try to sell your work.
Workforce Employment Status
LMI data powered by LMI for All
Getting In
You must have a very high level of talent in painting and drawing.
Most fine artists have a degree in art (SCQF Level 9), with a specialism in painting and drawing or visual art. Entry to degree courses requires 4-5 Highers normally including English and Art and Design.
You could start by taking an NC or NQ (SCQF Levels 4-6) (formal entry requirements not always needed)  or an HNC (SCQF Level 7) or HND (SCQF Level 8) (entry 1-3 Highers) in an art and design subject. You might then start to work as an artist, or you might go on to take a degree.
You need a very good portfolio of art work to get into college or university.
To sell work you have to exhibit it, which means sending digital photos of your work to art promoters, exhibitors or agents.
If you are exceptionally talented you might be able to work as an artist without qualifications, provided you have a good portfolio of work to show your ability.
For art school courses you need to apply through UCAS. 
This is a very competitive area of work. It is difficult to become established as an artist. Most artists work freelance and have another job, especially in the early stages.
Workforce Education Levels (UK)
LMI data powered by EMSI UK
Job Outlook Scotland
Job Outlook Scotland and UK
Scotland
2022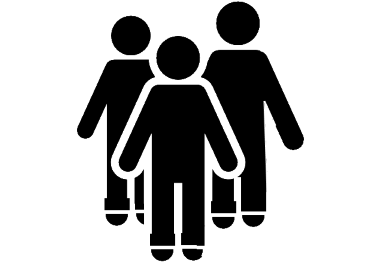 0.7 %

FALL

2027
United Kingdom

2022
1 %

RISE

2027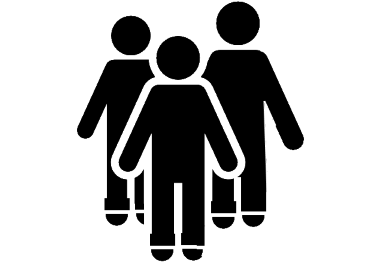 LMI data powered by EMSI UK
What Does it Take?
You need:
to be artistic and creative, with original ideas
a good eye for design, colour and detail
determination and a passion for art
to be good with your hands
confidence and self-motivation
good business and networking skills – to promote your work to clients
good time management skills
to be adaptable – you may have to alter your ideas to suit clients.
You need to be able to:
work alone
take criticism and rejection of your work
cope with a varying workload
research subjects for new work and projects
work calmly under pressure to meet deadlines.
Training
Your training would be ongoing as you gain experience and develop your technique.
You might be able to work with and benefit from the experience and advice of an established artist who could help improve your skills and offer advice on selling your work.
You may consider taking a postgraduate qualification in your specialist field.
Getting On
Many fine artists work freelance and sell their work through agents or exhibitions.
You must build up a portfolio of work to show people. If you become well known, you may get commissions.
You may find it difficult to earn a living as a full time artist. So you may have to do another job, perhaps in advertising, teaching, art therapy, illustration, arts administration, working in galleries, organising exhibitions or conservation and restoration work.
You may get work as an artist in residence or community artist, running workshops or teaching in local community groups.
If you work in a gallery, you might move on to become a manager.
More Information
Young Scot and Creative Scotland operate the 'Nurturing Talent - Time to Shine Fund', which aims to support young people aged 11-25 and interested in developing creative or artistic skills. Both individuals and groups can apply for funding up to £1,000. For more information see the Young Scot website.
Video
Contacts
The following organisations may be able to provide further information.
a-n The Artists Information Company
Tel: 0300 330 0706
Website: http://www.a-n.co.uk/

This site includes useful information on employment and self-employment in this area of work.
Was this article useful?
Please help us improve Planit by rating this article.