Air traffic controllers ensure that aircraft fly safely and efficiently through UK airspace. They guide and advise pilots at take-off, during the flight, as they approach the airport and when they land. They are sometimes called air traffic control officers (ATCOs).
The Work
You could be:
using radar to make sure all aircraft are a safe distance apart and following flight plans
giving instructions and advice to pilots by radio
getting position reports from pilots
checking flight plans and making calculations on computer
making decisions based on types of aircraft and weather conditions
dealing with changes in flight plans due to bad weather conditions, security alerts or other emergencies.
You could work as one of three types of air traffic controller:
Area controllers – you would be responsible for aircraft flying in one particular piece of airspace, keeping in constant radio contact with the pilots, tracking and guiding them
Approach controllers – you would deal with planes preparing to approach for landing, putting them into correct sequence for landing and guiding pilots while they land the aircraft. You might also link them to the guidance system for automatic landing when weather conditions are poor
Aerodrome controllers – you would deal with planes once they are about to land, guiding aircraft through landings, take-offs and handling their movements on the ground, to and from the runway.
Pay
The figures below are only a guide. Actual pay rates may vary, depending on:
where you work
the size of the company or organisation you work for
the demand for the job.
Trainees on the NATS training scheme earn a basic salary of £19,842 a year while attending college and receive an annual accommodation payment equivalent to £7,769, which is paid monthly whilst you remain a trainee.
Once qualified, your salary rises to £42,991 to £47,915 a year. Experienced ATCOs at certain units (Swanwick Centre or Heathrow Tower) can earn from £100,000 a year (inclusive of shift pay).
Conditions
You might work for National Air Traffic Services (NATS), an individual airport, aircraft manufacturer, local authority or the Royal Air Force.
You would work in an area control centre or a control tower.
You would sit in front of a radar screen or computer.
You would have to wear a headset.
You would be required to work shifts (called 'watches'), including night shifts.
You would also have to work weekends and public holidays.
It is a busy environment and can be stressful.
Workforce Employment Status
LMI data powered by LMI for All
Getting In
To enter as a trainee with NATS, you must be over 18, have at least 5 subjects at National 5, including English and Maths and be eligible to work in the UK.
Entry requirements for other employers vary; some recruit only fully qualified and experienced controllers, whilst others ask for at least 3 Highers as well as the subjects at National 5.
Candidates with fewer qualifications may get in if they have experience in military flying, military air traffic control or commercial flying.
NATS recruit on an ongoing basis for courses starting throughout the year. You can apply using the online application form on their careers website (see below). If eligible you will be asked to complete nine short online tests. These are designed to test cognitive and decision making skills.
If successful at the first stage, you move onto stage 2 and complete two online activities - a situational judgement test and a personality questionnaire.
If you pass stage 2, you will be asked along to an assessment day to undertake a series of tests, a group exercise and formal interview (this is currently held online using Microsoft Teams). If you don't pass Stage 2, you can reapply after 12 months up to a maximum of three times.
If you are successful on the assessment day, you will undergo security checks and have a medical examination. You will need good eyesight and normal colour vision together with good hearing and good general health.
Although you can say where you would prefer to be posted you must be ready to work in any part of the country.
Workforce Education Levels (UK)
LMI data powered by EMSI UK
Job Outlook Scotland
Job Outlook Scotland and UK
Scotland
2022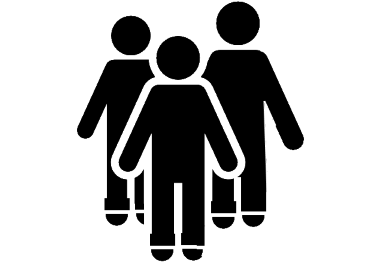 1.6 %

FALL

2027
United Kingdom

2022
2.3 %

RISE

2027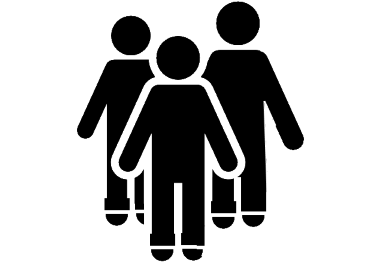 LMI data powered by EMSI UK
What Does it Take?
You need to be:
responsible
alert
logical
quick thinking and flexible
decisive
able to see and think in three dimensions (spatially aware)
able to check complex data quickly and accurately
prepared to work shifts.
You need to have:
good teamwork skills
IT skills and the ability to use computer systems
excellent concentration over long periods
the ability to stay calm under pressure
the ability to communicate clearly and effectively
a clear speaking voice
quick reactions to new and unexpected situations.
Training
NATS basic training last 2 months, after which you are told whether you will follow the path of an area controller or an aerodrome/approach controller.
Once you have obtained your Student Air Traffic Control Licence, you will be posted to an operational unit to continue your training until you receive your full licence.
A considerable amount of legislation has to be learned during training so be prepared to do plenty of study in your own time.
It usually takes around 3-4 years to become a licensed ATCO.
Getting On
After several years of suitable experience, you might gain promotion as an operational watch supervisor, overseeing and monitoring the work of other ATCOs.
You can also become a trainer of new ATCOs.
There may be some opportunities to work overseas.
More Information
Entry to this career is very competitive. On average, only one in every 200 candidates is hired.
The main centres for work in air traffic control are Prestwick and Swanwick (near Southampton), although jobs are also available at airports throughout the UK.
There are 350 air traffic controllers based at the Prestwick Centre and 750 at Swanwick.
Video
Contacts
The following organisations may be able to provide further information.
Was this article useful?
Please help us improve Planit by rating this article.