Air cabin crew look after airline passengers and are responsible for their comfort and safety during their flight. They serve food, sell goods and deal with any problem or emergency that arises. They are sometimes called flight attendants.
The Work
Air cabin crew have a range of tasks, before, during and after a flight.
Before taking off you could be:
attending a pre-flight briefing, to find out about passengers with special requirements, safety matters and which section of the aircraft you will cover
preparing the aircraft for flight, checking on-board supplies and safety or comfort equipment
welcoming passengers and helping them find their seats
ensuring that passenger numbers are as expected and everyone is accounted for
explaining and demonstrating emergency and safety rules
checking that passengers have fastened their seat belts and stored their luggage in the correct place.
During the flight you could be:
dealing with passengers' requests and ensuring their comfort and safety
serving meals and drinks, tidying up and selling duty-free goods
dealing with payments in cash, including foreign currency, and by credit card
communicating with the pilots regarding safety and comfort, such as turbulence warnings
reassuring passengers and making sure they follow safety procedures if there is an emergency
calming nervous or sick passengers and giving first aid
dealing with any drunk or aggressive passengers.
Once the plane has landed you could be:
making sure passengers leave the plane safely with all their belongings
checking food and duty-free stocks
filling out flight reports.
Pay
The figures below are only a guide. Actual pay rates may vary depending on:
where you work
the size of the company or organisation you work for
demand for the job.
Basic starting salaries can range between £14,000 and £18,000 a year. With experience, this can rise to £28,000 a year for a cabin services manager. In addition to a basic salary you can earn commission for on-board sales and performance related bonuses.
You would have subsidised travel costs and possibly a living costs allowance when you work away from home.
Conditions
It can be cramped, noisy and warm on a plane.
You would spend a lot of time on your feet and the work can be physically demanding.
You may have to work long shifts and be on stand-by to work at short notice.
Many airlines require you to live within 60-90 minutes of your airport base.
You may have to work at weekends and on public holidays.
You may have to spend some nights away from home, especially if you work on long-haul flights.
You might spend most of your time in different airports without seeing much of the countries you pass through, especially if you work on short-haul flights.
You would have to wear a uniform and keep a smart appearance.
Occasionally you may suffer from jet lag.
Workforce Employment Status
LMI data powered by LMI for All
Getting In
You should have a good general education. Some subjects, including English and Maths, at National 4 or 5 are helpful. A foreign language is also useful.
City of Glasgow College run a City and Guilds Diploma in Air Cabin Crew Operations at SCQF Level 5. Contact the college for details.
There are also some online courses which can provide training – see below for websites.
The minimum age for entry to some airlines is 18, while some are 21. There are also usually height restrictions, and your weight should be in proportion to your height.
For many airlines you need to be able to swim up to a distance of 25 metres.
You need to have a medical examination, and you should have good health, hearing and eyesight. You should not have any visible tattoos or piercings that can't be covered discreetly.
You must have the right to live and work in the UK.
You often need previous experience of working with people in a customer service role. Some airlines have a minimum requirement of 6 months to 2 years.
You will require a satisfactory criminal record check from Disclosure Scotland to show that you are suitable for this type of work. Contact Disclosure Scotland for details on the type you would need.
Workforce Education Levels (UK)
LMI data powered by EMSI UK
Job Outlook Scotland
Job Outlook Scotland and UK
Scotland
2022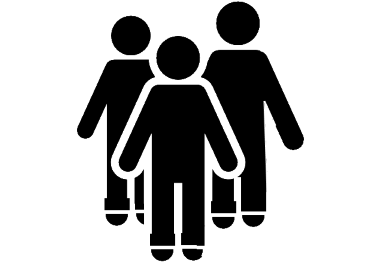 1.2 %

FALL

2027
United Kingdom

2022
0.2 %

RISE

2027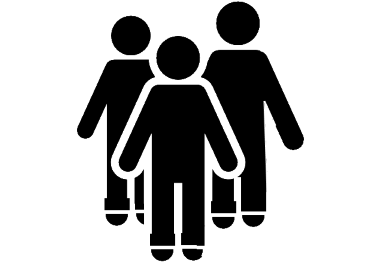 LMI data powered by EMSI UK
What Does it Take?
You need to be:
smart and well presented
confident and assertive
tolerant and tactful
pleasant and helpful
good at working in a team
good at coping in an emergency
able to deal with difficult passengers
able to meet sales targets, depending on the airline you work for.
You need to have:
good communication skills
a calm and reassuring manner
maths skills for dealing with cash and handling foreign currency.
Training
Airlines provide 3-7 weeks of training, covering topics such as safety and first aid; customer care; immigration, customs and security rules; currency exchange; preparing and serving food; pre- and post-flight checks, sales and report writing.
With some airlines you may have to pay for your own training or repay a certain amount if you leave within a specified time, for example 12 months. Check conditions with the airline you apply to join.
This is followed by a period of several months of in-flight training, supervised by experienced staff.
There are several training schemes which will help your chances of gaining employment. See the website www.cabincrewwings.com.
Getting On
With experience you may gain promotion to posts such as senior cabin crew member, cabin services manager or purser.
Alternatively, you might move to ground based work in areas such as ground operations, recruitment services or training.
More Information
There is a lot of competition for this kind of work. You might find temporary work during busy holiday seasons before getting a permanent job. There are vacancies and information on training on various websites such as Aviation Job Search and www.cabincrewwings.com.
You can also check the vacancy sections of airline websites.
Video
Was this article useful?
Please help us improve Planit by rating this article.