Mathematics underpins scientific research and development, as well as finance, engineering, economics and ICT. Graduates in either pure maths or applied maths use mathematical calculations in a wide range of work sectors to help describe, analyse and solve problems. Many jobs that require a high level of expertise in maths don't have the word 'mathematician' in the title. Terms such as analyst, modeller, programmer and even engineer may be used.
The Work
You could be:
identifying problems in discussion with colleagues or business clients
collecting data from statistical, experimental or other sources
designing experiments and research projects to test mathematical theories
making calculations, using the relevant information available, often using computer programs
designing mathematical models to interpret data
analysing results to provide information on different areas such as how materials behave in production, weather patterns, efficient aircraft design or future trends in economic development
presenting the results using tables, graphs, diagrams, computer models or written reports.
Pay
The figures below are only a guide. Actual pay rates may vary depending on:
where you work
the size of the company or organisation you work for
the demand for the job.
The starting salaries for mathematics graduates range from £30,000 to £35,000 a year. With postgraduate qualifications, salaries can rise to around £40,000 a year. Maths graduates earn some of the highest salaries.
After a few years' experience, applied mathematicians working in IT can earn up to around £55,000 a year. With more experience, and moving into a senior position, you could be earning £70,000 or more, especially in the financial sector.
Conditions
You would work mostly in an office or a laboratory, using computers.
Hours might vary depending on the type of work you do – you may have to be flexible to meet the needs of a particular type of work.
In some jobs you may have to attend conferences and visit other institutions or companies, so some travel may be involved.
Workforce Employment Status
LMI data powered by LMI for All
Getting In
You would need a degree in mathematics (SCQF Level 9). For entry to a degree you need 4-5 Highers including Maths with English at least to National 5.
For some jobs, you may need a specialist postgraduate qualification (SCQF Level 11).
Experience in computing is helpful and may be necessary for entry.
With a mathematics degree you can work in a wide range of jobs including business, accountancy and finance, teaching, engineering, electronics, scientific work (including meteorology and oceanography), economics, ICT and operational research.
You might work in a research institution, a university, the Civil Service, in business, finance or industry. There are also opportunities in information technology.
Workforce Education Levels (UK)
LMI data powered by EMSI UK
Job Outlook Scotland
Job Outlook Scotland and UK
Scotland
2022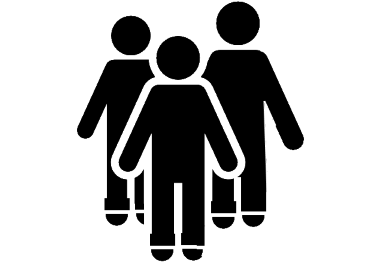 0.5 %

RISE

2027
United Kingdom

2022
2.4 %

RISE

2027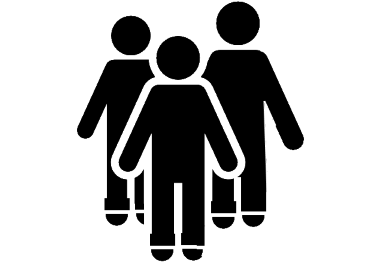 LMI data powered by EMSI UK
What Does it Take?
You should be able to:
handle abstract ideas and complex information
manipulate numbers
process data clearly and accurately
make sound judgements.
You should have:
a logical and methodical approach to your work
good written and spoken communication skills
an analytical mind
an interest in numbers and mathematical processes
good reasoning skills
excellent problem solving skills
computing skills.
Training
You do specific training on the job.
You would keep up to date with research techniques and developments in your field by attending seminars and training events.
Getting On
There is a wide range of jobs for mathematicians and you would probably specialise in one area of work.
With experience and ability, you could move into senior and management positions.
You can do further postgraduate study – it may be required for your job.
If you do follow the higher education route and have significant experience you can gain chartered status as a Chartered Mathematician (CMath) or a Chartered Mathematics teacher (CMathTeach). See the website for the Institute of Mathematics and its Applications (IMA) for more details.
Video
Contacts
The following organisations may be able to provide further information.
London Mathematical Society (LMS)
Tel: 020 7637 3686
Website: http://www.lms.ac.uk/
Twitter: @LondMathSoc

Despite its name, the LMS is not simply a London society. It is a major UK learned society for the mathematical sciences.
Was this article useful?
Please help us improve Planit by rating this article.