Analytical chemists identify and analyse materials to find their chemical composition and how they react. Industrial chemists research and produce chemicals. Chemists may also specialise in medicinal or process development areas.
The Work
You might:
carry out tests on a wide range of materials – from foodstuffs, cosmetics, paints and dyes, to fertilisers, medicines and plastics – and analyse the results
create new products, develop existing products and design systems for testing them
design systems for manufacturing chemicals, often in very large quantities
supervise production processes in industry making sure they are efficient and safe
test products to make sure they do their job properly and are safe to use
monitor waste materials, or air, water or soil pollution and recommend ways to make improvements
using analytical techniques and instruments, such as chromatography
investigate the use of organic and biological compounds in medicine
keep records, complete forms and write reports.
Pay
The figures below are only a guide. Actual pay rates may vary, depending on:
where you work
the size of the company or organisation you work for
the demand for the job.
Starting salaries for chemistry graduates in industry tend to be in the range of £18,000 to £24,000 a year. Post-doctoral research staff tend to start at around £26,500, rising to around £40,000. Senior chemists in industry can earn up to £45,000 a year or more.
Registered clinical scientists in the NHS are generally on Agenda for Change Band 7, £46,244 to £53,789 a year. Principal clinical chemists are on Band 8a, £56,992 to £61,522 a year and Band 8b, £67,285 to £71,978 a year. Pre-registration trainees are on Band 6, £37,831 to £46,100 a year.
The current pay scales are from April 2023.
Starting salaries for scientific officers in government departments will depend on skills, experience and qualifications. Check individual departments for details of current vacancies.
Conditions
You usually work in a laboratory but perhaps also in a factory or office.
You may travel to meetings or conferences – a driving licence is useful.
You will probably work regular hours but in some industries you might have to work shifts including weekends and evenings.
You have to wear a lab coat and sometimes other protective clothing such as a face mask or gloves.
You may have contact with dangerous or unpleasant substances.
Workforce Employment Status
LMI data powered by LMI for All
Getting In
You usually need a degree in chemistry. This may be a BSc (SCQF Level 10), MChem (SCQF Level 11) or MSci (SCQF Level 11). For entry you need 4 or 5 Highers, normally including Chemistry and another science subject and usually English, Maths and Chemistry at National 5. Some courses may require certain other subjects.
Some entrants have a specialist postgraduate qualification in chemistry. Those with a PhD (SCQF Level 12) are likely to enter at a more senior level.
You could work in a wide variety of jobs, including:
pharmaceuticals, cosmetics or foodstuffs
manufacturing textiles, dyestuffs, paints, cleaning materials, fertilisers, plastics, nuclear or oil industries, or for water boards
hospitals (NHS or private)
teaching.
Workforce Education Levels (UK)
LMI data powered by EMSI UK
Job Outlook Scotland
Job Outlook Scotland and UK
Scotland
2022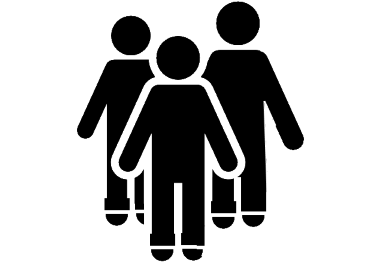 3.1 %

RISE

2027
United Kingdom

2022
2.2 %

RISE

2027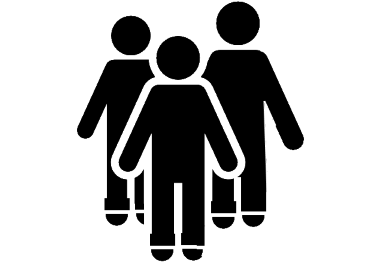 LMI data powered by EMSI UK
What Does it Take?
You should be:
practical, logical and methodical
confident to research and solve complex problems
accurate and careful in recording results
observant and analytical
able to work alone or as part of a team
able to prioritise and manage your work.
You should have:
strong communication skills
an enquiring mind
IT and maths skills to analyse data
a good eye for detail.
Training
To become fully qualified and able to register with the Health and Care Professions Council (HCPC), you complete three years of training.
This is either the three-year Scientist Training Programme (STP), overseen by the National School of Healthcare Science (NSHCS), or an STP equivalent.
All training methods combine various clinical placements with academic study in a specialist area and usually leads to an MSc or specialist postgraduate diploma and registration with the HCPC.
Vacancies are usually advertised on the NHS Scotland Recruitment and NHS Education for Scotland websites.
Training may be on the job with short training courses throughout your career.
You will need to keep up to date with new laboratory methods and with developments in your specialist subject.
You may also study for a postgraduate qualification or take exams to become a member of a professional body. Some larger companies may support further study.
Getting On
With experience and ability, you may move on to senior scientific or management positions.
Some employers, such as the NHS and Scientific Civil Service, have a fixed promotion structure.
It helps if you are willing to move and you may be able to work abroad.
Taking a postgraduate course or joining the Royal Society of Chemistry and becoming a Chartered chemist may help your progress.
Video
Contacts
The following organisations may be able to provide further information.
Was this article useful?
Please help us improve Planit by rating this article.