Marine biologists study marine plants, animals and other organisms, both vertebrate and invertebrate, in deep oceans and shallow seas and in the laboratory. They are also called marine scientists.
The Work
You could be:
studying the ecology and behaviour of marine organisms
studying genetics, toxicology, cell structures or other physiological aspects of marine organisms
observing environmental damage, effects of climate change and helping conserve and protect marine life
helping manage and develop marine resources, for example fish stocks, to use them appropriately
studying the effects of marine pollution and water quality on sea life
observing and gathering samples of marine life at sea, by diving or using special submersible equipment
identifying and studying samples, and analysing data, in a laboratory
writing reports and making recommendations based on your research
carrying out educational work and raising awareness of issues with the public, governments and commercial organisations.
Pay
The figures below are only a guide. Actual pay rates may vary, depending on:
where you work
the size of the company or organisation you work for
the demand for the job.
Entry level salaries for marine biologists are usually in the range of £18,500 to £24,000. Typical salaries for those with a PhD is between £26,000 and £35,000. Some marine laboratories and research organisations pay marine biologists on university lecturer scales (£28,000 to £45,000 a year).
Very senior staff can earn more than £50,000. Other employers pay different rates and salaries may vary.
Conditions
You would probably work both in a laboratory and at sea.
In the laboratory:
you may work long hours depending on the type of laboratory experiments you are working on
you may have to wear a lab coat or other protective clothing.
At sea:
you could be away from home, possibly for long periods, while doing field work
you would wear protective clothing and use suitable equipment for your work
you may have to dive – how deep would depend on the environment you are working in
you would live in confined spaces with colleagues and crew members
you may have to work in all weathers.
Workforce Employment Status
LMI data powered by LMI for All
Getting In
There are not many jobs in marine biology so entry is very competitive.
You usually need a degree (SCQF Level 9) in marine biology, or a degree in biology or an environmental subject including specialisms in marine biology. For entry you need 4-5 Highers normally including at least 2 from Maths, Biology, Chemistry and Physics, plus Maths and sometimes English or a science subject at National 5.
It is helpful if you can get a placement with a marine laboratory, perhaps during the summer, while you are a student.
Voluntary work experience is also helpful – the Marine Conservation Society and Marine Biology may give you ideas of who to contact.
Many entrants, particularly to research jobs, have a specialist postgraduate qualification (SCQF Level 11) in marine biology. For lecturing posts you need a PhD (SCQF Level 12).
You may need to learn to dive.
You would have to be willing to move around, even abroad, for job opportunities.
You could work in research, resource management, conservation and education, with a marine research laboratory run by a government department or by a private company. You could also work in a university, with an environmental or conservation body, in fisheries or in fish farming. Some posts may be short term contracts.
Workforce Education Levels (UK)
LMI data powered by EMSI UK
Job Outlook Scotland
Job Outlook Scotland and UK
Scotland
2022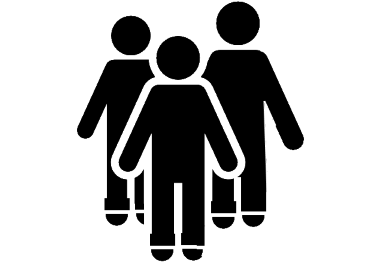 1.9 %

RISE

2027
United Kingdom

2022
3 %

RISE

2027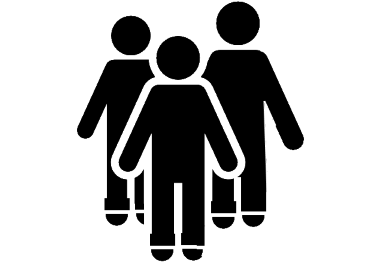 LMI data powered by EMSI UK
What Does it Take?
You need to be:
practical, logical and methodical
observant
patient and willing to persevere
accurate and careful in recording observations and results
able to work as a member of a team, especially at sea
willing to travel, for field work.
You should have:
excellent written and verbal communication skills
an enquiring mind
an eye for detail
good IT skills
good analytical skills.
Training
If you do research at sea, you should be trained in boat handling, survival at sea, emergency procedures, first aid, health and safety and Geographical Information Systems (GIS).
You must keep up to date with new research in your specialism. You can do this by reading reports and attending conferences and short courses.
You can do advanced courses and workshops through various organisations, for example the Scottish Marine Institute (SAMS).
Getting On
You may need to take a postgraduate qualification and gain professional qualifications.
Specialisation in one particular area is usually needed to get on.
Job opportunities may often be short term contracts (12-24 months) as projects are often funded by grants.
You may need to be willing to move to where the jobs are to get experience, especially early on in your career. This may involve moving within the UK or moving abroad.
With experience, you may be able to move on to lead projects or to manage a laboratory.
You may progress to a job where you develop policies on conserving and developing marine stocks.
You may move into marine environmental consultancy work, either with a specialist company or on a freelance basis.
More Information
The IntoBiology website is a good source of information on what you can do with a career in biology and includes videos, projects and study skills.
Video
Contacts
The following organisations may be able to provide further information.
Was this article useful?
Please help us improve Planit by rating this article.