Technical brewers manage the process of making beer within a brewery and develop new recipes and products. They may be responsible for one or more of the stages in the process.
The Work
You could be:
supervising the buying of raw materials such as cereals, yeast and hops, making sure they are of suitable quality
using your knowledge of chemistry, biology and microbiology to supervise and check the production process, including fermentation
taking samples at various stages of production to test for quality and strength, and making adjustments if required
specialising in a particular brewing stage such as filtration, in large breweries
in smaller or microbreweries, taking responsibility for several stages, right through to packaging and distribution
developing new recipes for beer
checking the equipment and machinery and ensuring it is maintained and safe
arranging suitable packaging and storage
organising staff and giving instructions and keeping records of work.
Pay
The figures below are only a guide. Actual pay rates may vary, depending on:
where you work
the size of the company or organisation you work for
the demand for the job.
The starting salaries for technical brewers are in the range £19,000 to £24,000 a year. Income can be increased through shift allowances and bonuses. With experience you could earn around £25,000 to £35,000 a year. As head brewer in a large brewery you could earn £45,000 a year or more. Salaries can vary depending on the size of the brewery.
Conditions
You would work mostly in the production area of a brewery which may sometimes be noisy, warm and smelling of yeast.
You might also spend some time in an office or a laboratory.
Your working hours may vary with the size of the brewery but you would probably work shifts including evenings and weekends.
You may have to wear protective clothing such as overalls, a face mask or ear protectors.
There may be bending, lifting and carrying involved, so you must be fit enough to do a physical job.
Workforce Employment Status
LMI data powered by LMI for All
Getting In
Most entrants have a degree in a subject such as: brewing and distilling, biological sciences, chemistry, biotechnology, food technology or chemical engineering.
Heriot-Watt University runs a degree in Brewing and Distilling. For entry you need 5 Highers at AABBC including Maths and one from Biology, Chemistry or Physics plus National 5 English.
You may get a job with a degree in a science such as chemistry, food science or microbiology. For entry you need 4-5 Highers usually including Chemistry and another science subject, with English at National 5.
If you have a suitable science degree, you can take a postgraduate course in Brewing and Distilling at Heriot-Watt University. This is available in full time or distance and flexible learning modes.
You could work for a large, nationally known firm, or for one of the increasing number of small specialist breweries – even for a microbrewery (small craft brewery producing limited quantities of cask beer).
Workforce Education Levels (UK)
LMI data powered by EMSI UK
Job Outlook Scotland
Percentage of workforce registered as unemployed (Scotland)
LMI data powered by EMSI UK
Job Outlook Scotland and UK
Scotland
2019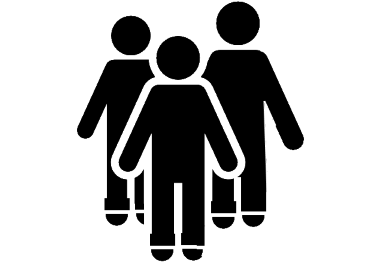 1.2 %

RISE

2024
United Kingdom

2019
1.6 %

RISE

2024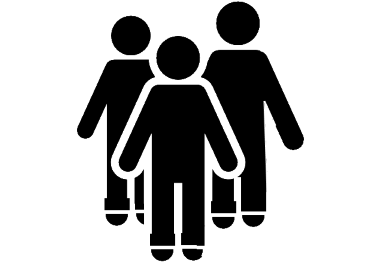 LMI data powered by EMSI UK
What Does it Take?
You need to have:
an enquiring mind
an interest in and aptitude for science
a practical and methodical approach to your work
good IT skills
a good eye for detail
strong leadership skills
strong written and verbal communication skills
good problem solving skills.
You need to be:
enthusiastic about the brewing industry
business minded
able to organise processes and staff
able to take responsibility and make decisions.
Training
Training is on the job and also by further study.
You would normally study for the exams of the Institute of Brewing and Distilling (IBD) by attending short courses or by distance learning.
The IBD runs several courses including the: Fundamentals of Brewing and Packaging, General Certificate in Brewing, Diploma in Brewing and the Master Brewer qualification.
Heriot-Watt University's degree and MSc courses allow exemption from the taking the IBD Diploma exams in Brewing or Distilling.
A number of postgraduate qualifications are also available.
Getting On
With experience and ability, you may move on to become head brewer or technical director, leading a team of specialist staff.
You might move from a small brewing company to a larger one.
You may be able to move into related work such as research and development, quality control, distribution, engineering, sales and marketing or personnel.
You may be able to work abroad.
Contacts
The following organisations may be able to provide further information.
National Skills Academy for Food and Drink
Tel: 0845 644 0558
E-mail: info@nsafd.co.uk
Website: http://nsafd.co.uk
Twitter: @NSAFD

On 1st June 2015, Improve Ltd and NSAFD merged to become one company. The single entity is now known as The National Skills Academy for Food and Drink and is the Sector Skills Council for the food and drink manufacturing and processing industries.
Science Council
Tel: 020 3434 2020
E-mail: enquiries@sciencecouncil.org
Website: http://www.sciencecouncil.org/
Website (2): http://www.futuremorph.org/
Twitter: @Science_Council

The Science Council provides the quality assurance system for those working in science. They set the standards for professional registration for practising scientists and science technicians across all scientific disciplines. Those scientists who reach the required standards are recognised by the following designations CSci, CSciTeach, RSci and RSciTech.
Was this article useful?
Please help us improve Planit by rating this article.