Biologists study living things like plants and animals, in the laboratory or in their natural environment.
The Work
You could work in one of a number of specialist areas including botany, zoology, microbiology, immunology, biotechnology, genetics, molecular biology or ecology.
You could be:
studying plant or animal life in the environment, to help with conservation
assessing the effects of developments, such as roads or new buildings, on plant and animal life
identifying agricultural pests and diseases and finding new biological or other ways to control them
investigating causes of disease in plants, animals and humans
helping develop medicines and vaccines for humans and animals
producing man-made enzymes, hormones and other materials used for medical and other purposes
setting up and carrying out experiments in the laboratory or in the environment — you may do experiments on animals
collecting and analysing data, writing reports and making recommendations based on the results of experiments and observations
working as part of a team of scientists and other staff, perhaps leading and planning projects.
Pay
The figures below are only a guide. Actual pay rates may vary depending on:
where you work and your experience
the size of the company or organisation you work for
the demand for the job.
Salaries for biologists vary depending on the type of work done. Starting salaries for graduates tend to be in the range of £19,000 to £25,000 a year.
For research posts, pay can be up to around £38,000 a year. Well qualified and experienced biologists can earn more than £50,000 a year. There are opportunities in both the public and private sectors and pay rates will vary.
Registered clinical scientists (microbiology or immunology) in the NHS are generally on Agenda for Change Band 7, £46,244 to £53,789 a year. Principal clinical scientists are on Band 8a, £56,992 to £61,522 a year and Band 8b, £67,285 to £71,978 a year. Pre-registration trainees are on Band 6, £37,831 to £46,100 a year.
You could also work as a specialist biomedical scientist within the NHS on Band 6, £37,831 to £46,100 a year.
The current pay scales are from April 2023.
Conditions
Depending on your job, you might work in a laboratory, factory, office, classroom or outdoors.
You would normally work regular hours, but if you are doing experiments, fieldwork or attending conferences, you may sometimes have to travel and work evenings or weekends.
If you work in a laboratory you would usually wear a lab coat or other protective clothing.
In some work there may be a risk of infection or allergic reaction but employers train staff to avoid this.
You may have to work with unpleasant or hazardous samples.
If you do field work, you would have to work in all kinds of weather at times.
Workforce Employment Status
LMI data powered by LMI for All
Getting In
You usually need a degree (SCQF Level 10) in biology, biological science or a related subject. There is a wide range of bioscience degree courses. It is important to check the course content to make sure the one you choose is suitable for the work you want to do.
For entry to a degree, you usually need 4-5 Highers, normally including at least 2 from Maths, Biology (or Human Biology), Chemistry and Physics. Biology and Chemistry are often preferred.
A small number of HNC (SCQF Level 7) and HND (SCQF Level 8) courses ask for 1-3 Highers. Some of these may offer a progression route to a degree course. You must check this carefully with the universities and colleges involved.
To train as a clinical scientist you would need a 2:1 Honours degree or above in a pure or applied science subject specialising in a relevant subject to be eligible for the NHS Scientist Training Programme (STP).
Many entrants have a postgraduate qualification in a specialist biological subject. This is usually essential for research posts.
Entry to biology related jobs can be very competitive. Getting relevant work experience as part of your course or through an internship or work placement will greatly increase your chances of getting your first job.
Agricultural, pharmaceutical and food and drink industries, along with health and environmental organisations and charities employ researchers and technicians.
You can also work in a range of management and teaching posts at various levels. Smaller numbers of graduates opt for careers in IT, law, health care, finance, retail, marketing or administration.
Workforce Education Levels (UK)
LMI data powered by EMSI UK
Job Outlook Scotland
Job Outlook Scotland and UK
Scotland
2022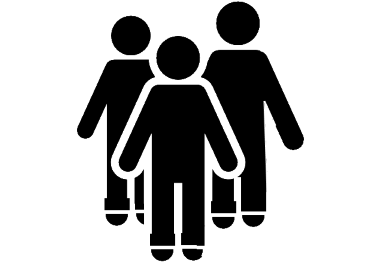 1.9 %

RISE

2027
United Kingdom

2022
3 %

RISE

2027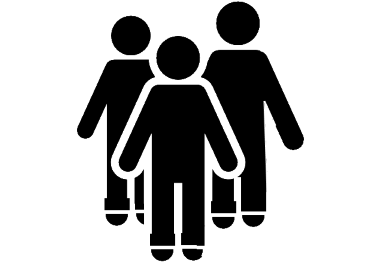 LMI data powered by EMSI UK
What Does it Take?
You need to be:
practical
logical and methodical
observant, patient and willing to persevere
flexible and adaptable
accurate and careful in recording results in the laboratory or in the field.
You should have:
excellent analytical skills
good problem solving skills
an enquiring mind
excellent attention to detail
good communication and team working skills
initiative to develop new ideas and solve problems.
Training
Training is on the job as you must keep up to date with developments in your specialist area.
The Society of Biology offers a continuing professional development scheme. This can lead to the chartered status of membership.
To become fully qualified and able to register with the Health and Care Professions Council (HCPC), you complete three years of training.
This is either the three-year Scientist Training Programme (STP), overseen by the National School of Healthcare Science (NSHCS), or an STP equivalent.
All training methods combine various clinical placements with academic study in a specialist area and usually leads to an MSc or specialist postgraduate diploma and registration with the HCPC.
Vacancies are usually advertised on the NHS Scotland Recruitment and NHS Education for Scotland websites.
The majority of training opportunities for healthcare science disciplines (including microbiology, immunology and genomics) with NHS Scotland are advertised early in the year.
Getting On
You may have to take a postgraduate qualification (MSc or PhD - SCQF Levels 11 and 12) in a specialist biological subject and gain professional qualifications to progress in your career.
Depending on your specialism you may move on to manage a laboratory, centre or department.
You could move into quality control, become a sales or marketing manager or a general manager, possibly in a science based industry.
You may move into education.
More Information
The IntoBiology website is a good source of information on what you can do with a career in biology and includes videos, projects and study skills.
Video
Contacts
The following organisations may be able to provide further information.
Was this article useful?
Please help us improve Planit by rating this article.