Botanists, or Plant Biologists, study all forms of plant life, including fungi and algae, in the laboratory or in their natural environment. They work for a wide range of industries including agriculture, environmental conservation, forestry, pharmaceuticals and food science.
The Work
You could work in one of a number of specialist areas including:
plant ecology – how plants interact with each other in their environment
plant physiology – the structure of plants
plant taxonomy – identifying and classifying plants.
You could be:
identifying, recording, monitoring or breeding a plant species or searching for a new species
carrying out surveys of a certain species in a particular habitat, such as meadows, woodlands or moorland
studying plant populations at a number of sites across different locations, to investigate the effects of pollution, drought or agricultural pests
studying plant cells, structure and function, extracting any useful chemicals
working in conservation, protecting plant life in a local area, promoting public awareness through activities or managing plant collections at a botanic garden
using specialist laboratory equipment and techniques, such as electron microscopes, digital imaging analysis and satellite imaging
exploring the use of plants in medicine, for example finding out if a plant has anti-bacterial or anti-oxidant properties
studying plant evolution or genetics
collecting and analysing data, writing reports and making recommendations based on the results of experiments or observations.
Pay
The figures below are only a guide. Actual pay rates may vary depending on:
where you work and your experience
the size of the company or organisation you work for
the demand for the job.
Salaries for Botanists vary depending on the type of work they do. Starting salaries for graduates tend to be around £22,000 a year. For research posts, pay can be up to around £30,000 a year while a senior research post can be between £30,000 and £40,000 a year.
There are opportunities in both the public and private sectors and pay rates will vary.
Conditions
If you work as a research botanist you would spend most of your day in a laboratory.
If you work in a college or university you would spend time in offices, classrooms and laboratories.
You would work around 37 hours a week, but may have to work overtime to meet deadlines.
In conservation or fieldwork, you would have to work evenings and weekends and sometimes stay nights away from home.
In fieldwork you would have to work in all kinds of weather, and sometimes at hazardous sites, such as marshes, peatbogs or on hillsides.
Carrying out fieldwork surveys involves being on your feet for most of the day.
Workforce Employment Status
LMI data powered by LMI for All
Getting In
Entry is competitive, especially in fieldwork and conservation work.
You need a degree (SCQF Levels 9-11) in plant science or a biology related subject. Relevant subjects include botany, plant biology, plant science, environmental science and ecology.
There is a wide range of plant science degree courses. It is important to check the course content to make sure the one you choose is suitable for the work you want to do.
For entry to a degree, you usually need 4-5 Highers, normally including at least 2 from Maths, Biology, Chemistry and Physics. Biology and Chemistry are often preferred.
Joining a local interest group and gaining fieldwork skills in identifying plants and carrying out surveys is useful and sometimes essential.
Many entrants have a postgraduate qualification (SCQF Level 11) in a specialist plant biology subject. This is usually essential for research posts.
Getting relevant work experience as part of your course or through an internship or work placement will increase your chances of getting your first job.
You usually need a driving licence.
Botanists work for a variety of organisations including government research institutes, universities, environmental consultancies, conservation organisations, botanical gardens and collections and the food industry. Look for jobs in journals such as New Scientist, Nature or Horticulture Week.
Workforce Education Levels (UK)
LMI data powered by EMSI UK
Job Outlook Scotland
Job Outlook Scotland and UK
Scotland
2022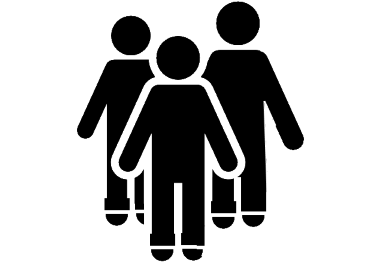 1.9 %

RISE

2027
United Kingdom

2022
3 %

RISE

2027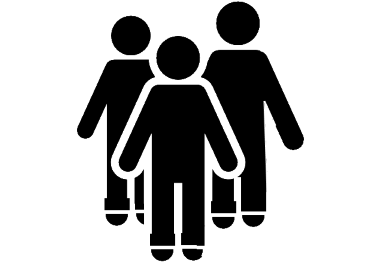 LMI data powered by EMSI UK
What Does it Take?
You need to be:
able to analyse and interpret data
practical
logical and methodical
good with numbers
flexible and adaptable
accurate and careful in recording results in the laboratory or in the field.
You should have:
a strong interest in plants and science
excellent analytical skills
good problem solving skills
an enquiring mind
excellent attention to detail
good communication and team working skills
initiative to develop new ideas and solve problems.
Training
Training is on the job as you must keep up to date in your specialist area.
The Royal Society of Biology offers a continuing professional development (CPD) scheme. This can lead to the chartered status of membership.
Getting On
You may have to take a postgraduate qualification (MSc) or Doctorate (PhD) (SCQF Level 12) in a specialist subject and gain professional qualifications to progress in your career.
You could become self-employed or freelance and work as a consultant.
If you work in fieldwork, conservation or for a global organisation, you might work overseas.
You may move into education to become a lecturer or researcher.
Video
Contacts
The following organisations may be able to provide further information.
Was this article useful?
Please help us improve Planit by rating this article.