A packer packs goods by hand or using machines, often on a production line, to prevent damage to goods and products during transport and delivery.
The Work
You could be:
putting items into containers such as boxes, crates, sacks and trays
using a forklift truck to lift heavy items
checking items for faults
using a shrink-wrapping machine to cover containers with plastic or protecting heavy or fragile goods with bubble wrap, polystyrene or cardboard
sealing packages with glue, tape or staples
labelling and stacking the containers
marking up orders on the computer and emailing the customer that the goods are on their way
cleaning up work areas and ensuring health and safety rules are followed.
Pay
The figures below are only a guide. Actual pay rates may vary, depending on:
where you work
the size of the company or organisation you work for
the demand for the job.
Starting pay is often based on the National Minimum Wage (NMW) or the National Living Wage (NLW).

As of 1 April 2022 the National Minimum Wage is £4.81 an hour for workers aged 16 to 17, £6.83 an hour for workers aged 18 to 20 and £9.18 an hour for workers aged 21 to 22. The National Living Wage is £9.50 for workers aged 23 and over. 
Recent posts have advertised hourly rates up to £12.00 per hour. There may be a chance to boost income through overtime and bonuses.
Conditions
You will work in a factory, warehouse or store, where it may be dusty and noisy.
You will usually work 37-40 hours a week. This often includes shifts with additional hours for overtime.
You normally have to work very quickly.
You might work in one place for most of the day, working at a conveyer belt.
Work may include lifting heavy objects.
The work can be repetitive, where you do the same thing over and over.
You may have to wear protective clothing such as goggles, masks, gloves and overalls.
Workforce Employment Status
LMI data powered by LMI for All
Getting In
You do not need formal qualifications.
Some employers will ask you to take a practical test to show how well you can work with your hands.
Most jobs are with manufacturing companies, mail order firms and large shops, although more packing jobs are now being done by machinery. Removal firms, antique dealers and export companies use specialist packers and there will continue to be a demand for them. Jobs are advertised on recruitment websites, including the Universal Jobmatch website, and in local papers.
Workforce Education Levels (UK)
LMI data powered by EMSI UK
Job Outlook Scotland
Job Outlook Scotland
Scotland
2022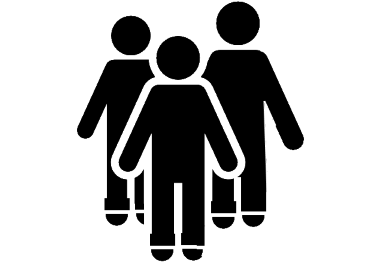 1.7 %

RISE

2027
LMI data powered by EMSI UK
What Does it Take?
You should have:
a practical approach
strength and fitness
awareness of health and safety procedures.
You should be able to:
work quickly, neatly and carefully
concentrate well
work alone and as part of a team.
follow instructions.
Training
Training is usually on the job.
You would complete short in-house training courses such as health and safety, manual handling and packing procedures.
Getting On
After you gain experience, you may be able to become a specialist packer.
You may be promoted to be a supervisor, chargehand or inspector.
Contacts
The following organisations may be able to provide further information.
Was this article useful?
Please help us improve Planit by rating this article.