Electricians are responsible for fitting and repairing electrical circuit boards and wiring in private homes or businesses.
They also maintain electrical equipment and machinery. Electricians work in a wide variety of different situations, but they all need the same knowledge and skills.
The Work
There are a number of types of electrician including:
installation electricians who install the wiring and power systems in new buildings and also in older buildings which are being converted or upgraded
maintenance and service electricians who ensure the effective working of electrical systems and the equipment they serve
instrumentation electricians who test, fault find and repair building environment control systems, such as ventilation
panel building electricians who build and install the control panels that operate electrical systems in buildings
highway systems electricians who install and maintain street lighting and traffic management systems.
You could be:
installing and maintaining cables, wiring, conduits, fitments, meters, fuse boxes and switchgear
installing and maintaining electrical systems, such as CCTV and alarms
using a variety of hand and power tools to measure, cut, join and fit cabling, wiring and equipment of various types
reading plans and technical drawings and working from them
planning your own work, in smaller projects
installing the wiring and electrical components in complex electrical and electronic equipment
testing installations to make sure that they are effective and completely safe
diagnosing and repairing faults in installations and machinery such as transformers, pumps and compressors
recording details of work done, on repair sheets.
Pay
The figures below are only a guide. Actual pay rates may vary, depending on:
where you work
the size of the company or organisation you work for
the demand for the job.
Salaries for electricians vary depending on the type of work they do. Recently qualified electricians may earn over £18,000 a year and experienced electricians may earn up to £30,000 a year. Highly experienced electricians can earn around £40,000 a year, and in some cases more. 
If your employer is a member of the Scottish Joint Industry Board (SJIB), they have to meet minimum rates of pay for both apprentices and qualified electricians. Details are on the SJIB website.
Conditions
Conditions can vary according to the type of work.
Some electricians work in one place such as a factory or a power station. Others travel about to different sites or to homes and businesses.
In some cases, you would work normal hours, but in the manufacturing industry or in power supply work you may have to be on call or to work shifts.
Some locations can be cold, damp, dirty or dusty.
Sometimes you may have to work at heights, in confined spaces or outdoors.
The work can involve bending, stretching, crawling and lifting.
Workforce Employment Status
LMI data powered by LMI for All
Getting In
Most entrants start through a Modern Apprenticeship (SCQF Levels 5-7). The Scottish Joint Industry Board (SJIB) also offers an adult training scheme.
There are no set entry requirements but it is helpful to have some subjects at National 4 or 5, including English, Maths and a science or technological subject.
Some companies may expect you to have at least 3 subjects at National 5.
You will have to pass an entrance test approved by the electrical industry.
You should have good general health and fitness.
You must take a colour blindness assessment.
Contact the Scottish Electrical Charitable Training Trust (SECTT) for information on how to apply for an apprenticeship or the adult training scheme.
Electricians work in all areas of manufacturing, power generation and supply, commerce and the public sector, as well as in firms of electrical contractors.
Workforce Education Levels (UK)
LMI data powered by EMSI UK
Job Outlook Scotland
Job Outlook Scotland and UK
Scotland
2022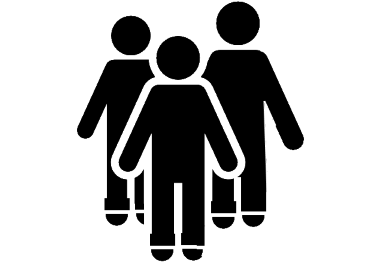 3.3 %

RISE

2027
United Kingdom

2022
1.9 %

RISE

2027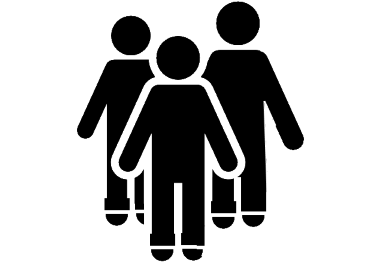 LMI data powered by EMSI UK
What Does it Take?
You need to have:
good practical skills
good problem solving skills
organisational skills
patience when diagnosing faults and solving problems
a friendly and polite approach when dealing with customers
a thorough knowledge of health and safety rules
a willingness to work at heights and in all weather.
You need to be able to:
follow technical plans
work accurately and methodically
work tidily in people's homes
work alone and also as part of a team
work well under pressure.
Training
Training through a Modern Apprenticeship with an employer or training organisation usually lasts 3-4 years. This involves on the job and off the job training leading to SVQ in Electrical Installation at SCQF Level 7.
You can then apply for an SJIB card, as a provisional electrician, providing you meet the requirements for health and safety and wiring regulations. The SJIB website has the most up to date information regarding this.
If you will be working on construction sites you will need to apply for a CSCS (Construction Skills Certification Scheme) card.
After gaining the SVQ in Electrical Installation at SCQF Level 7 and 2 years' work experience, you can apply to the SJIB to re-grade as an Approved Electrician.
You could then specialise in domestic work or in one of the many other sectors of the industry: such as instrumentation, public lighting, high voltage engineering or computer networks.
Getting On
With experience, you could be promoted to supervisory and management positions in all areas of electrical work.
You might move into electrical engineering or electronics work, gaining more advanced qualifications along the way.
If you are an installation electrician, you could become self-employed, or work on contract for different firms and customers for different lengths of time.
More Information
Most entrants to this job are aged 16 or 17, but it is possible for adults to train. The SECTT can advise on this.
The two main electrical power distribution companies in Scotland are Scottish Power and Scottish Hydro Electric Power Distribution (SHEPD). Visit their websites for careers and recruitment information.
Video
Contacts
The following organisations may be able to provide further information.
Scottish Joint Industry Board for the Electrical Contracting Industry (SJIB)
Tel: 0131 445 9216
Website: http://www.sjib.org.uk

Was this article useful?
Please help us improve Planit by rating this article.