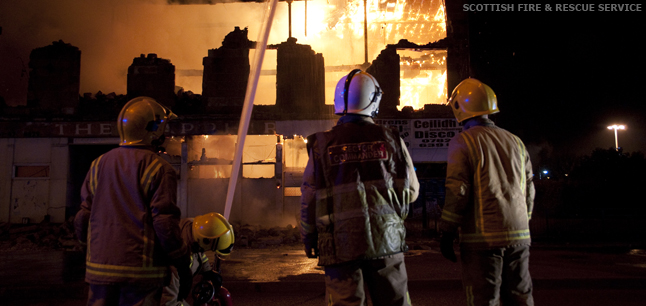 Why do a Modern Apprenticeship?
Modern Apprenticeships might be right for you if you prefer to learn from hands-on experience, and would prefer part time rather than full time study. Being able to earn while you learn is another plus point.
Levels Available
The Modern Apprenticeship in Firefighting is available at SCQF Level 7.
You complete this Modern Apprenticeship as the training programme with the Scottish Fire and Rescue Service.
Who Can Apply?
Due to the nature of this role, the minimum age for apprentices signing up for this framework will be 18 years old.
Entry Requirements
The recruitment and selection processes consist of a number of assessment exercises designed to appropriately assess and evaluate candidate attributes against the criteria for the role and can be segmented into seven main stages: advert and application, first psychometric assessment, second psychometric assessment, fitness assessment, practical selection testing, interview and conditional offer.
Qualifications Gained
You will achieve the relevant Scottish Vocational Qualification (SVQ), Diploma or other competency based qualification. In addition, you work towards core skills and complete industry specific training.
Duration
Most Modern Apprenticeships take between 2 – 4 years to complete.This depends on the industry and the level you are completing.
What can I go on to next?
If you start an apprenticeship at SCQF Level 5 or 6, you may be able to progress to a higher level, if available. You could also progress into a related job.
Click on the related Career Area/s below to see the job profiles.
How To Apply
To search for vacancies and to apply, go to www.apprenticeships.scot.
Related Career Areas
Related Career Sectors