Waste energy engineers are concerned with designing systems that convert waste into useable energy such as electricity, heating and transport fuels. This is known as energy from waste (EfW) or waste to energy engineering.
They are also known as process engineers or Energy for Waste (EfW) engineers.
The Work
Waste energy engineers usually work on a number of projects relating to one or more methods used to convert waste into energy. These include thermal and biological processes, which produce high pressure water or steam, gases and other by-products that can be used for energy.
You could be:
designing and developing technical systems for waste management projects and programmes
doing engineering calculations and designing scheme or project concepts using computer-aided design (CAD)
preparing tenders (bids for work) for waste management facilities projects
carrying out feasibility studies to evaluate and cost waste management projects
creating process flow diagrams and development reports
assessing plans created by other engineers or organisations
solving issues related to waste management facilities, including landfills
leading and managing projects, including any associated staff such as consultants and engineers
managing health and safety issues.
Pay
The figures below are only a guide. Salaries may vary, depending on:
where you work
the size of company or organisation you work for
the demand for the job.
Salaries for waste energy engineers tend to be in the range of £25,000 to £35,000 a year, rising to £55,000 or more with experience. EfW Managers can earn up to £80,000 a year, sometimes more. Many employers offer packages such as private health care, pension and company car and allowance.
Conditions
You would be based in an office, perhaps at an 'energy from waste' (EfW) plant, depending on the type of work.
You would work regular hours, but might work overtime to meet project deadlines.
You would travel to other sites to meet with other engineers and consultants, subcontractors or financial analysts.
In some cases, plant conditions may be noisy or dirty, and you may need to wear protective clothing, a facemask or a hard hat.
Workforce Employment Status
LMI data powered by LMI for All
Getting In
You normally need a degree (SCQF Level 9-10) in a chemical, electrical or process engineering discipline. Engineering geology or geology with waste management is also relevant.
Entry requirements for degree courses are usually 4-5 Highers including Maths, Chemistry and Physics or a technological subject.
It is best to take a degree accredited by a professional institution such as the Engineering Council. You will find course listings on their website.
Glasgow Caledonian University offers a full and part time MSc in Environmental Management (Waste).
Most entrants have previous experience in the waste management industry or have relevant transferrable skills.
Knowledge of a second language is useful as there are opportunities to work abroad.
A driving licence would also be useful, and is sometimes essential.
Typical employers are private or government organisations whose clients include utility companies, waste management organisations and renewable energy developers. The majority of companies involved are mainly associated with the land forestry industry and use waste wood to produce plant matter (biomass) and energy.
Workforce Education Levels (UK)
LMI data powered by EMSI UK
Job Outlook Scotland
Job Outlook Scotland and UK
Scotland
2022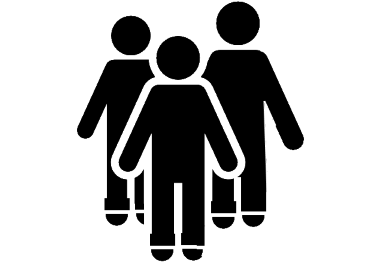 0.8 %

RISE

2027
United Kingdom

2022
1.5 %

RISE

2027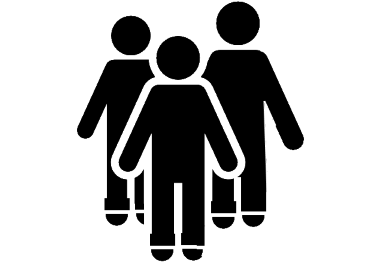 LMI data powered by EMSI UK
What Does it Take?
You need to have:
problem solving and analytical skills
strong written and verbal communication skills
IT skills with knowledge of technical drawing and CAD
knowledge of environmental legislation, energy from waste and planning regulations
a logical approach
time management skills and the ability to meet deadlines
self-motivation
the ability to work as part of a team
management skills and the ability to motivate others.
Training
After gaining your degree and some further training with an employer, you can register with the Engineering Council as an Incorporated Engineer (IEng) or Chartered Engineer (CEng).
For IEng you need to have a recognised Bachelor's degree (SCQF Level 9), a recognised HNC (SCQF Level 7) or HND (SCQF Level 8) plus further study to Bachelor's degree level or an approved Scottish Vocational Qualification (SVQ) at SCQF Level 9.
For CEng you need to have a recognised Bachelor's degree with Honours (SCQF Level 10) plus a recognised Masters degree (or equivalent), or a recognised integrated Master of Engineering (MEng) degree (SCQF Level 11).
If you do not have the above qualifications, you may still be able to achieve IEng or CEng by other approved routes. Check with the Engineering Council or with the appropriate professional engineering institution.
You must be willing to keep up to date with changes in a fast moving industry.
Getting On
You might move into a senior management job.
You could move into marketing, sales or general management, or into teaching and academic research in colleges and universities.
You might become a self-employed consultant, providing specialist consultancy services.
The opportunities to work abroad are excellent.
More Information
The Tomorrow's Engineers website has more information on careers in engineering.
Video
Contacts
The following organisations may be able to provide further information.
Energy and Utility Skills
Tel: 0121 745 1310
Website: http://www.euskills.co.uk/
Website (2): https://www.energyutilitiesjobs.co.uk/
Twitter: @EUSkills

Energy and Utility Skills is the Sector Skills Council for the electricity, gas, waste management and water sectors. Their website Talent Source Network provides information on careers in the energy and utilities sector.
Was this article useful?
Please help us improve Planit by rating this article.