Subsea engineers develop, design and test and install long lasting, cost effective equipment and structures that are used below the surface of the sea, such as pipelines and wellheads. You may be called a subsea pipeline engineer.
The Work
You could be:
designing, costing and testing components and fittings using computer-aided design (CAD) software and 3D modelling
building a small scale model of a component, simulating the conditions it will have to withstand, observing its performance and analysing the result
planning appropriate improvements to the design of the component, applying them and testing it all over again
carrying out full scale testing of the finished component, ensuring it meets all operating and health and safety requirements
managing the installation of pipelines and wellheads and connecting them to the rig or platform
providing technical and engineering support to offshore teams
producing budgets and plans for projects
writing evaluations of project progress, success and any issues
spending some time offshore to liaise with suppliers, manufacturers and other engineers.
Pay
The figures below are only a guide. Actual pay rates may vary, depending on:
where you work
the size of the company or organisation you work for
the demand for the job.
Salary for a subsea engineer may start around £27,000 to £40,000 per year. Salary increases with the amount of time spent offshore. Senior or principal engineers can earn £50,000 to £75,000 a year. There may be additional benefits such as free private healthcare and a pension.
Conditions
You spend most of your time sitting at a computer in a clean, comfortable office onshore.
You go offshore for a few days at a time, travelling by helicopter, to oil and gas platforms or oil rigs. It can be cold, wet and stormy in these environments.
You may do a lot of travelling all over the world, as you have to go where the project is.
Companies often operate at a global level.
Onshore, you work regular hours Monday to Friday. Offshore you may have to work irregular hours, including weekends.
When offshore you would wear protective clothing and safety equipment such as gloves, boots and a hard hat. You would also share accommodation with other colleagues.
Workforce Employment Status
LMI data powered by LMI for All
Getting In
An HND (SCQF Level 8) or degree (SCQF Level 9-10) in engineering is usually required.
Entry to an HND is usually 1-2 Highers.
Robert Gordon University has a BEng Hons (SCQF Level 10)/MEng degree (SCQF Level 11) in Mechanical and Offshore Engineering. Entry requirements for the BEng are 4 Highers at BBBC including Maths and Engineering Science, Physics or a technological subject. For the MEng you need 4 Highers at BBBB including Maths and Physics, Engineering Science or a technological subject. For both courses you need English at National 5 (if not held at Higher).
Other relevant degrees include naval architecture and marine engineering, naval architecture with ocean engineering, maths or physics. Entry requirements are usually 4-5 Highers including Maths and Physics, but check with individual institutions.
To work offshore you must pass a medical examination every 2 years.
To work offshore, you must have the Basic Offshore Safety Induction and Emergency Training Certificate (BOSIET). Many people do the course at their own expense before looking for work. In other cases, some companies sponsor new employees through the course.
You must also have completed the OPITO Minimum Industry Safety Training (MIST) course and have an Offshore Medical Certificate.
Workforce Education Levels (UK)
LMI data powered by EMSI UK
Job Outlook Scotland
Job Outlook Scotland and UK
Scotland
2022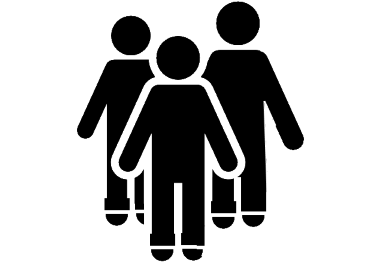 0.8 %

FALL

2027
United Kingdom

2022
1.2 %

RISE

2027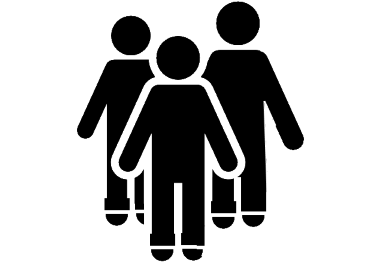 LMI data powered by EMSI UK
What Does it Take?
You need to have:
excellent communication skills
an aptitude for maths, science and IT
good problem solving skills
an accurate and analytical approach
initiative, assertiveness and self-reliance.
You need to be able to:
visualise practical workings from abstract design
understand and produce technical drawings
interpret graphs, tables and diagrams
keep within a project budget.
Training
Most training is usually on the job and involves spending periods on offshore installations and observing people carrying out different related jobs.
You could study for a relevant postgraduate qualification (SCQF Level 11) while you work. The University of Aberdeen and Robert Gordon University offer postgraduate qualifications in subsea engineering.
With further training and practical experience you can register with the Engineering Council as a professional engineer – either Incorporated Engineer (IEng) or Chartered Engineer (CEng).
For IEng you need to have a recognised Bachelor degree or a recognised HNC or HND plus further study to Bachelor's degree.
For CEng you need to have a recognised Bachelor's degree with Honours (SCQF Level 10) plus a recognised Masters degree (or equivalent), or a recognised Integrated Master of Engineering degree (SCQF Level 11).
If you do not have any of the above qualifications you may still be able to achieve IEng or CEng by other approved routes.
You must update your skills and knowledge throughout your career.
Getting On
After a number of years' experience, you can become a senior engineer, principal engineer or a consultant.
You could move on to be the manager of a section or a department.
More Information
The Engineering Council sets and maintains the standards of the engineering profession in the UK.
The Tomorrow's Engineers website has more information on careers in engineering.
Video
Contacts
The following organisations may be able to provide further information.
Was this article useful?
Please help us improve Planit by rating this article.