Chemical engineering technicians work under the supervision of chemical engineers in research, development and manufacture. They are involved in producing a wide range of chemical-based materials. These include dyes, fertilisers, fuels, petrochemicals and pharmaceuticals.
They are also known as process engineering technicians.
The Work
You could be:
helping with the design, construction and installation of the plant and machinery
operating, maintaining and testing plant and machinery, fixing faults when necessary
sampling and testing raw materials, ensuring records are updated
making sure production processes are operating properly, adjusting controls and recording data
responsible for quality control and inspecting the final product
working in a laboratory to help develop new products based on various raw materials or chemicals
using computer models to analyse and translate formulas into larger scale processes
preparing and operating safety procedures
researching ways to make production more efficient, cost effective and to reduce pollution.
Pay
Starting pay is often based on the National Minimum Wage. The figures below are only a guide. Actual pay rates may vary, depending on:
where you work
the size of the company or organisation you work for
the demand for the job.
Starting pay is often based on the National Minimum Wage. The apprentice rate, for those aged under 19 or aged 19 or over and in the first year of their apprenticeship, is £5.28 an hour (1 April 2023).
Starting salaries for chemical engineering technicians are normally about £18,000 a year, rising to around £25,000 a year. Those in senior positions might earn up to around £40,000 a year. You can earn extra through shift allowances and overtime.
Conditions
You could work in a design office or laboratory, in the control room of a chemical plant or in the processing plant itself. Working conditions can vary.
You normally work as part of a team of chemical engineers, technicians and operatives.
In a laboratory or processing plant you would normally wear overalls and you may also have to wear safety glasses, protective headgear and footwear.
If you work in the oil and gas industry, you may spend time working offshore on a rig or platform.
You may have to work shifts, do overtime and be on call outside normal working hours.
There are strict health and safety procedures to follow.
Workforce Employment Status
LMI data powered by LMI for All
Getting In
You might be able to enter through a Modern Apprenticeship such as Process Manufacturing at SCQF Level 6/7. Employers' requirements vary, but most normally look for a number of subjects at National 4 or 5. Some employers may ask for one or more Highers.
Alternatively, you could take a qualification in chemical engineering or a related subject. Suitable courses are a HNC (SCQF Level 7) or HND (SCQF Level 8). Entry requirements are normally 2 Highers including Maths or a science subject, or a relevant Access course or NQ (SCQF Level 6).
Studying for a Foundation Apprenticeship in Engineering (SCQF Level 6) while in fifth and sixth year at school could give you entry to a HNC or HND in a relevant engineering discipline. You might gain access to the second year of a Modern Apprenticeship. Entry requirements vary between colleges, but you usually require 3 subjects at National 5 including English and Maths. You would be expected to have Higher Maths by the end of sixth year.
You may be able to qualify by other training routes.
Certain colour vision conditions may affect entry to careers in this branch of engineering.
Most chemical engineering technicians work in processing and manufacturing plants or in other large firms which use a lot of chemicals. These include companies in the petroleum, paper, water, gas and electricity industries and manufacturers of fertilisers, plastics, food and artificial fibres. There are job opportunities in the UK and abroad.
Workforce Education Levels (UK)
LMI data powered by EMSI UK
Job Outlook Scotland
Job Outlook Scotland and UK
Scotland
2022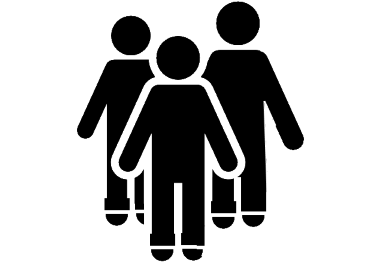 2 %

RISE

2027
United Kingdom

2022
1.8 %

RISE

2027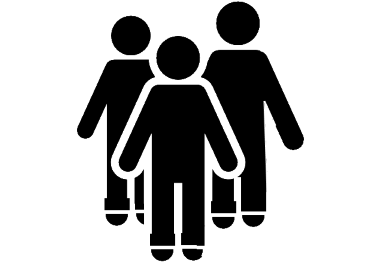 LMI data powered by EMSI UK
What Does it Take?
You need to have:
an interest in and an aptitude for chemistry and maths
an understanding of engineering principles
good practical skills
good IT skills and knowledge of computer-aided design (CAD)
good communication skills
strong problem solving skills.
You need to be:
accurate and methodical in your approach
able to pay close attention to detail
aware of health and safety rules
able to show initiative
able to work alone as well as part of a team
able to work to deadlines.
Training
If you do a Modern Apprenticeship, a combination of on the job and off the job training would lead to a relevant SVQs at SCQF Level 6 or 7.
If you do a course at college first, you would then take a job with an employer and continue with further training to gain SVQs.
After your apprenticeship or college course and further training with your employer, you can work towards registering as an engineering technician (EngTech) with the Engineering Council.
If you do not follow either of the above training routes, you may still be able to achieve EngTech by another approved route. You can check these alternative routes with the Engineering Council or with the relevant professional engineering institution.
Getting On
With experience, you may be promoted to be a supervisor. You might move into management later.
You could move into marketing and sales, aftersales service or quality control.
With further study and training, you can progress to become a chemical engineer at the higher levels of Incorporated Engineer (IEng) and Chartered Engineer (CEng). See the Chemical Engineer job profile.
UK engineering qualifications are respected throughout the world and so there may be opportunities to work abroad.
More Information
The Tomorrow's Engineers website has more information on careers in engineering.
Video
Contacts
The following organisations may be able to provide further information.
Was this article useful?
Please help us improve Planit by rating this article.