Nuclear engineers develop and apply nuclear energy for a variety of purposes, including power generation and defence.
Nuclear engineers encompass all disciplines of engineering including civil, mechanical, electrical and chemical and industrial, as well as specialist areas, such as nuclear safety case, health/radiation physics, shielding, reactor physics and waste engineering.
The Work
You could be:
working on the design and construction of nuclear power stations
controlling the operation of the reactor in nuclear power stations
operating and maintaining the equipment supplying nuclear power to industry
monitoring the environmental impact of nuclear reactors
being responsible for the safe disposal of nuclear waste
working on the decommissioning and dismantling of old nuclear facilities
producing the radioactive materials used in other fields such as agriculture, industry, medicine and the defence industries
conducting research, preparing technical reports and giving presentations
ensuring the safety of employees, members of the public and the environment.
Pay
The figures below are only a guide. Actual pay rates may vary, depending on:
where you work
the size of the company or organisation you work for
the demand for the job.
The starting salary for nuclear engineers at graduate entry is usually around £25,000 to £28,000 a year. With experience this can rise to £30,000 to £50,000 a year. More senior engineers can earn from £65,000 a year.
Graduates in the 'nucleargraduates' scheme earn £26,000 per year in year one, rising to £27,000 in year two. They also receive a £1,000 'Golden Hello' bonus.
Conditions
Nuclear engineers work in a clean environment in laboratories, offices, control rooms and the generating areas within power stations.
Some work areas may be hot and cramped.
You may have to work shifts, including weekends and nights, to cover 24 hours, 7 days a week, particularly if you work in a power station.
Safety standards are high, but there can be a risk of accidents and over exposure to radiation.
You must wear protective clothing when working with radioactive materials.
Workforce Employment Status
LMI data powered by LMI for All
Getting In
Most entrants have a degree (SCQF Level 9-10) in an engineering, maths or physics subject.
Degree courses require 4-5 Highers including Maths and Physics or a technological subject.
You may also be able to get in through some other training or entry route with an HNC (SCQF Level 7) or HND (SCQF Level 8). For entry to an HNC or HND course you normally need 1-2 Highers plus some subjects at National 5. 
You may need normal colour vision for entry into some careers in this branch of engineering.
There are openings with nuclear energy companies, in university and government research departments, with the Ministry of Defence (MoD) and the Royal Navy, as well as in the medical profession.
To work for some organisations, such as the MoD, you will have to undergo strict background and security checks.
Some large energy companies, such as EDF Energy and Areva, offer graduate schemes.
There is also the 'nucleargraduates' scheme which is a two-year programme with one of the partners that includes a number of secondments, each lasting six to eight months. See 'More Information'.
Jobs in nuclear engineering are relatively small in number. They are advertised in the national press, on the internet and through specialist agencies such as nuclearsector jobs. Short term contracts are quite common and some nuclear engineers work on a freelance basis.
Workforce Education Levels (UK)
LMI data powered by EMSI UK
Job Outlook Scotland
Job Outlook Scotland and UK
Scotland
2022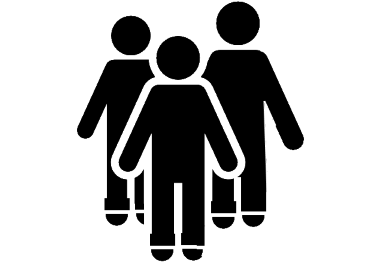 0.1 %

RISE

2027
United Kingdom

2022
2 %

RISE

2027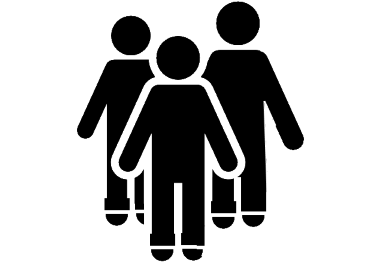 LMI data powered by EMSI UK
What Does it Take?
You need to have:
an interest in solving scientific and technical problems
excellent maths and IT skills
excellent problem solving skills
an analytical approach
good planning and management skills
good written and spoken communication skills
a strong awareness of safety in the workplace, as well as public and environmental safety.
You need to be able to:
stay calm and work well under pressure
work as part of team and lead and motivate others
manage projects and budgets
keep up to date with changes in technology.
Training
Training is usually on the job through a company graduate training programme.
After gaining your HNC, HND or degree and some further training with an employer, you can go on to register with the Engineering Council as a professional engineer — either Incorporated Engineer (IEng) or Chartered Engineer (CEng).
For IEng you need to have either a recognised Bachelor's degree, a recognised HNC or HND plus further study to Bachelor's degree level or an approved SVQ Level 4.
For CEng you need to have a recognised Bachelor's degree with Honours (SCQF Level 10) plus a recognised Masters degree (or equivalent), or a recognised integrated Master of Engineering (MEng) degree (SCQF Level 11).
If you do not have any of the above qualifications, you may still be able to achieve IEng or CEng by other approved routes. You can check these alternative routes with the Engineering Council or with the appropriate professional engineering institution.
Getting On
Nuclear engineers who first qualify as IEng can progress to CEng after further training and experience. This can open up a wider range of opportunities.
After training and experience you can apply for membership of the Nuclear Institute.
You might move into teaching and academic research in colleges and universities.
You might work freelance on short term contracts.
There may be opportunities to work abroad.
More Information
The Engineering Council sets and maintains the standards of the engineering profession in the UK.
The Tomorrow's Engineers website has more information on careers in engineering.
According to the Nuclear Institute website, it is forecast that an additional 110,000 workers are needed by 2021 to meet industry demands.
nucleargraduates is a scheme designed by the Nuclear Decommissioning Authority and involves a number of sponsors and partners. It aims to meet to workforce needs of the nuclear industry by employing and training graduates. See the nucleargraduates website for details.
Video
Contacts
The following organisations may be able to provide further information.
Was this article useful?
Please help us improve Planit by rating this article.